Be part of the Prosper Waco conversation in your neighborhood
By Matthew Polk
Last Tuesday, we had the opportunity to have dinner and conversation with community members in East Waco about how they would achieve the Prosper Waco goals in their community. The Prosper Waco community engagement council and the Northeast Riverside Neighborhood Association partnered to bring the Prosper Waco dialogue to East Waco. Some two dozen local residents came out to chew on ideas developed by the Prosper Waco steering committees for achieving the our community's goals to improve the education, health, and financial security of Wacoans.
There is much to say about our community, both its strengths and challenges. To focus the conversation, members of the Prosper Waco community engagement council guided the conversation with questions focused on three specific initiative efforts:
Preparing all children to be successful in Kindergarten by engaging parents in their child's early education and connecting them to resources like high-quality childcare
Developing a community health worker program to train community members on health issues and empower them to work with their family, friends, and neighbors to better access the healthcare available in our community
Making new job training opportunities available, including full-time training courses that last just a few weeks and programs specifically designed for youth (16-24 year olds)
There is no "one size fits all" community program—different neighborhoods, even different families, face different challenges and need different things. Whether the programs listed above will work and how they can work best are things that each neighborhood has to decide for itself.
This Wednesday night (December 9) , the community conversation will move to South Waco (Maranatha Church at 2200 Ross Ave.) at 6:00pm. If you live in South Waco, please be part of this event! You do not need to reserve a spot, just come have dinner and be part of the discussion. And if you live in North Waco, join us on Thursday night (December 10) at 6:00pm at Greater New Light Missionary Baptist Church (925 N. 18th St.). At both events, we'll be focusing on the three topics listed above, but there will be plenty of opportunity to provide thoughts and ideas on other issues that the Prosper Waco initiative is working on.
We know that Wacoans (and especially Act Locally Waco readers!) care about Waco. Even if you can't attend community meetings, we want to make it as easy as possible for you to stay informed on the Prosper Waco initiative and be part of the conversation about how our community is doing on the most important issues: education, health, and financial security for all members of our community. If you have ideas about what it takes to improve education, health, and financial security in your community, don't hesitate to reach out. In fact, you can use our new community engagement email address: [email protected]!
Send an email to us at this address and you'll get a reply either from a Prosper Waco staffer or a member of the Prosper Waco community engagement council—a community member who lives in your neck of the woods. Either way, every comment and idea is important and helps guide where this community initiative goes!
---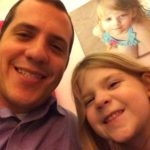 This Act Locally Waco Blog post was written by Matthew Polk. Matthew is Executive Director of Prosper Waco. Prior to that, he served as Superintendent of Rapoport Academy Public School. He and his wife attended Baylor, and after spending a few years in the northeast, they returned to Waco to raise their family. They have four children, ages 8 to 3 months. You can contact him at [email protected].
The Act Locally Waco blog publishes posts with a connection to these aspirations for Waco. If you are interested in writing for the Act Locally Waco Blog, please email [email protected] for more information.