Part 1: Developing the Right Solutions to the Problem of Payday Lending
By Dillon Meek
There has been a lot of talk lately (at least in my world) about payday and auto title loans and how our community should respond to the presence of this industry in our community (assuming there should be a response at all). This is the first post, in a series of posts, to address the topic of payday lending in Waco, Texas.
Other posts that will follow this one will include discussions on alternatives to payday lending that are available to borrowers, laws regulating payday lending (including the option for a local ordinance), and personal stories from people in our community who have been effected by payday lending.
But first, let's look at what payday lending is, why it's a problem and why we as a community need to respond.
Let's Start at the Beginning: What is a Payday Loan?
Payday and auto title loans are high cost, small-dollar loans. They are offered with little-to-no consideration for a borrower's ability to repay. Payday loans require proof of employment and access to a bank account via a post-dated check or electronic ACH authorization. The initial term is typically two weeks – until after the next paycheck. Auto title loans are secured by a car title; the amount loaned is based on the value of the car and they have terms of thirty days. They are both marketed on the basis of speed and convenience to people.
So What's the Problem with Payday Loans?
Most payday loans are predatory. While there are no legal definitions in the United States for predatory lending, an audit report on predatory lending from the office of inspector general of the FDIC broadly defines predatory lending as "imposing unfair and abusive loan terms on borrowers." Here are some signs that a payday loan is predatory:
Triple digit interest rate. Payday loans carry very low risk of loss, but payday lenders here in Waco typically charge fees equal to 400% – 500% APR.
Unlike when a bank issues a loan, predatory lenders do not consider a borrower's ability to repay. Payday lenders allow (and often encourage) consumers to borrow the maximum allowed, regardless of their credit history, wages, or ability to repay. If the borrower can't repay the loan, the lender collects multiple renewal fees and makes more money. In other words, the more unsuccessful the borrower is, the more successful the lender is.
Loan flipping (extensions, rollovers or back to back transactions). Payday lenders earn most of their profits by making multiple loans to cash-strapped borrowers. 90% of the payday industry's revenue growth comes from making more and larger loans to the same customers. Often times this leads to a cycle of debt.
How is Waco Affected?
$10.5 million is drained from the Waco economy annually as a result of these institutions.
There are 36 storefronts in Waco, Texas. None are locally owned.
On average, 12 cars are repossessed each week by auto title lenders.
3 out of 5 payday loans in Waco are to borrowers who pay more in interest than they do in principal.
Source: Texas Appleseed analysis of Texas Office of Consumer Credit Commissioner 2012 and 2013 Credit Access Business Quarterly and Annual Data Reports. Store location data is based on the Office of Consumer Credit Commissioner CAB licensing data for August 2014.
How Do We Respond?
A local Waco group, Citizens for Responsible Lending, is advocating and working hard for (1) the community to develop alternatives to payday loans, (2) education and awareness in the community regarding this issue, and (3) the city council to pass an ordinance regulating payday lending in Waco if the state and federal legislatures will not. Because Texas law does not prohibit predatory lending practices, 26 cities in Texas have passed a uniform ordinance. The other posts in this series will address each of these responses in more detail.
What I know is this: predatory lending is happening in Waco, Texas, and in order for our community to become financially secure, we need to engage a discussion about how we are going to prohibit our citizens from being exploited by this industry.   You can participate in this discussion this Tuesday, December 8, at 6 pm at the City of Waco Operations Center at 1415 N 4th St.
---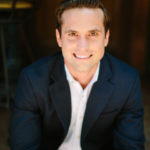 Dillon Meek serves on the Waco City and is general counsel for a local investment company.  Prior to that he served as an associate attorney at Haley Olson, PC, where he represented local governments, financial institutions, and energy companies.  He is engaged to Lindsey Myers, a Waco ISD school teacher.  You can contact him at [email protected]. 
The Act Locally Waco blog publishes posts with a connection to these aspirations for Waco. If you are interested in writing for the Act Locally Waco Blog, please email [email protected] for more information.