Innovation – Why Waco? Why Now?
by John Fitch
If you were to conduct a survey about great cities for technology innovation it is unlikely that Waco would even make the list.
There actually is a list.
Waco is not on it.
One list to look at is the Streetwise Innovation Index . This index presents the top 50 cities for innovation in America by reviewing a number of factors: technology sectors represented, venture funding available, higher education enrollment, livability, and overall economy.   Four cities in Texas were identified as providing the most promising climates for technology startups: San Antonio (8th), Houston (11th), Austin (12th), and Dallas (21st).
Looking at the five areas making up the index, we see that Waco holds the key elements already and is rapidly improving in each area.
Let's start with an easy one – livability.  Waco has clearly hit a critical mass in the past few years that is making a positive difference in livability.  If you just compared the number of food trucks in Waco today versus 5 years ago that would be enough to settle the argument.  But there is much more.  A real resurgence downtown, the completion of the McLane stadium and it's embracing of the river,  Fixer Upper and the Silos, the Baylor Research Innovative Collaborative, Loft living, and so much more.   Waco is not an Austin and probably never will be.  But interestingly because of that critical mass, new graduates more and more are seeing Austin as a place to visit but Waco as a place to live and embrace community. This is one of the keys to technology startups – keeping young, energetic, bright minds engaged and locally involved.
The overall economy is also a key factor for the list.   In general terms, the economy of Waco is not significantly different than the four Texas cities cited above. That is, the Waco economy is both good and sufficient to attract and support a diverse workforce including multiple workers in a family.  Waco companies also span many technology sectors such as aerospace, medical products, and logistics providing broad opportunities for varied skills and interests.   A very real difference in the Waco economy is the lower overall cost of living.  Month to month cash flow is always a problem for new development.  A reduced cost of doing business (both overhead and operations) makes a tangible difference between wanting to innovate, expand, or hire and actually doing it.
What about higher education?  Successful technology startups must rely equally on technical and business acumen.  Waco has always had a strong entrepreneurial culture fostered in large part by graduates from the Baylor School of Business.  In the past decade, the Baylor School of Engineering has grown to a significant size adding Ph.D. programs and funded research in Electrical and Mechanical engineering.  These are critical steps towards Baylor's stated goal of becoming a top tier research University.  Available interns, graduates and collaborative opportunities provide the personnel needed to design and develop new technology.  Often the engineering students have strong ties to the business school or entrepreneurial programs helping to build the culture and tools of successful innovation.
Waco also has another educational jewel that cannot be overlooked for innovation – Texas State Technical College.  Having well-trained, locally available technicians for prototyping, troubleshooting, and manufacturing new technology is a unique asset for Waco.  The various programs at TSTC provide excellent graduates in all areas of mechanical, electrical, and optical technology. Their workforce development programs can also be critical to rapidly providing a trained workforce for scaling a successful innovation.
What about Venture Capital?  Two major points here. First, although there are real opportunities for locally available capital for technology startups, in today's world this is not a requirement.  You could make the argument that it should be at least regional.  If so then Austin, Dallas, San Antonio and Houston are all easily accessible.  The second point was made succinctly at a recent meeting with a Chicago based venture capital firm at the BRIC – "today's $500,000 is yesterday's $5 Million".  Technology itself has made the cost of innovation much less than it used to be.  Because that cost has come down dramatically, the opportunity for local financing has improved dramatically.  The Waco Chamber of Commerce is actively working to encourage just this type of modest local investment in local innovations and business startups.
Finally, Waco has a host of resources primed and available for technology innovation.  More and more there are capable, experienced, tech savvy small businesses in Waco eager to collaborate.  These cover the range of expertise from design, manufacturing, prototyping, 3D printing, software development, analytics, cloud services, etc.  Waco even has a MakerSpace that enables DIY prototyping without large capital costs.
The McLennan Small Business Development Center provides a host of start up support including experienced technology development coaches like Jane Herndon.  They sponsor a variety of events to foster innovation and business startup, and they have the connections to other regional and national resources you may require as innovations mature.
Baylor provides multiple resources and entrepreneurial groups including the Baylor Angel Network and the Launch Group.  Baylor University in partnership with Waco, Bellmead, TSTC, and many others, leads the Baylor Research Innovative Collaborative as a state of the art research facility that is putting Baylor research, TSTC, Launch, and large and small businesses under one roof to foster technology development and commercialization in Waco. In less than three years of operations it's already making an impact with all four of last year's Waco Business Innovator finalists directly linked to developments taking place in the BRIC.
So why Waco, why now for innovation?  With everything Waco has going for it, the better question for your innovative idea is – why haven't I started?
---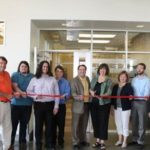 John Fitch is an Engineer, Space Physicist, and inventor.  He has lived with his family in Waco since 1994.  John founded Birkeland Current in 2009 as a small business that develops enabling technical concepts into mature prototypes ready for business startup.  Birkeland Current's joint venture with Pruf Energy Solutions recently won the 2015 Business Innovator award from the Waco Chamber of Commerce.  Birkeland Current's offices and labs are in the Baylor BRIC.  The website is www.birkelandcurrent.com.
The Act Locally Waco blog publishes posts with a connection to these Aspirations for Waco. If you are interested in writing for the Act Locally Waco Blog, please email [email protected] for more information.
(Visited 50 times, 1 visits today)