Red Cross: Around the World and Right Here in McLennan County
By Amy Grace
March is Red Cross month! That time of year in which we—along with community leaders, partners and volunteers—recognize how the American Red Cross helps people down the street, across the country and around the world.
As we wrap up the month, I wanted to share how the Red Cross is helping our local community in very practical ways that most people never even hear about.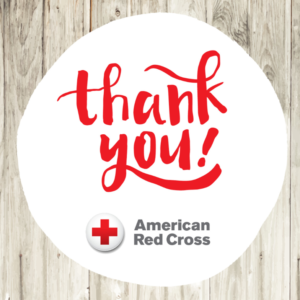 In 2015, the Red Cross responded to 85 McLennan County families who lost possessions, pets, clothes and, in some cases, their entire home to a fire, flood or tornado. Our incredible team of volunteers and staff deploy to help any family in our community devastated by disaster, no matter the nationality, ethnicity, income level or even citizenship of the victims…we provide relief. Period.  And we are on call to respond 24/7, 365 days a year without question, right here in Waco.
Additionally, throughout 2015, 1,861 McLennan county residents were trained to provide life-saving skills such as CPR, First Aid, Water Safety, Babysitting and more. That's 1,861 more of us who are able to jump in and help save lives when needed, and that need could happen anywhere – restaurants, the grocery store, sports events – you just never know!
And lastly, did you know we have an entire arm of the Red Cross dedicated to serving and assisting our military, active and retired? Not only do we provide volunteer assistance to service members at local VA hospitals, but we also provide mental health services and reconnect military families across the globe who have been separated by war, tragedy or circumstance.  In 2015, we provided assistance to military families and service members 262 times in McLennan County.
In other words, the Red Cross is here, supporting and providing relief in many ways to people in our own back yard every day. If you would like to join us in volunteering here in your own community, we would love to have you! Our volunteers are our life-blood, and we are proud of and grateful for every one of them! To register as a Red Cross volunteer, please visit www.redcross.org/volunteer. Enter your zip code and choose volunteer opportunities of interest, or if you don't see something of interest in the listed opportunities, complete your profile anyway and call our office to talk about other volunteer options.
---
April 7 – Volunteer Teams of HOT American Red Cross Meeting – Naomi Dews, Volunteer Services Specialist and Trevor Sikes, Disaster Services Specialist will be discussing ways volunteers can provide relief to those affected by disasters and help people prevent, prepare for and respond to emergencies. Prospective volunteers are welcome to attend. Cost: FREE. Time: 6:30 PM. Location: 4224 Cobbs Drive. For more information, please call 254-523-4985 ext 1109 or email [email protected].
---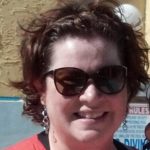 Amy Grace is a native Texan and is serving our community as the Executive Director of the Heart of Texas chapter of the American Red Cross. She has an extensive professional background but is most proud of being a mom to her incredible four-year old daughter and paying forward a legacy of courage, resilience, hope and abundance. She currently resides in Temple with her daughter, two canine family members (Ranger and Silver) and her grandmother.
The Act Locally Waco blog publishes posts with a connection to these aspirations for Waco. If you are interested in writing for the Act Locally Waco Blog, please email [email protected] for more information.
Amy Grace,
Executive Director
(Visited 111 times, 1 visits today)