We're Exploring Questions that Matter to our Community – Join us for Scholar Day!
By Fred Hills
Inquiry. Research. The ability to come up with questions and actively, rigorously pursue answers to those questions is at the heart of education. It is the key to life-long learning, to new inventions, to solving problems, and to improving the way we live and work together in our community and in our world. Just as important as being able to find answers is the ability to communicate findings clearly so that they can be of use to the wider world. At McLennan Community College, students practice inquiry and research throughout the academic year. We would like to invite you to hear about some of their findings and to see for yourself how well they communicate what they have learned in their explorations.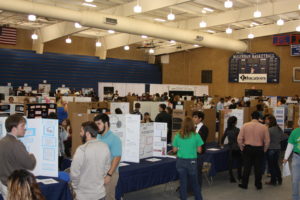 Every fall and spring semester McLennan Community College conducts an event to showcase student research projects. The event, called Scholar Day, is an opportunity for students from across campus to share the results of their inquiry and the impact it has on our community. Participating students come from a wide variety of disciplines including Biology, Chemistry, Engineering, Management, Marketing, Music, and Respiratory Care, among others.
Research projects at MCC are student initiated with faculty helping guide them through their exploratory work. Students then present findings through scholarly presentations, exhibits, poster boards, art work, music, and prototypes with the campus and the community. Research not only prepares the student for their chosen career path, but will help them if they choose to further their education beyond MCC.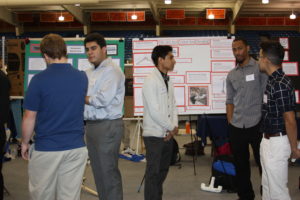 This semester's program includes over 20 presentations that address timely topics affecting our world today, for example undocumented students in higher education, using vitamin C to fight cancer, and the effects of violent video games on gamers. Several presentations tackle medical topics, like adult respiratory distress syndrome, interstitial lung disease, and LSVT BIG and VOICE therapy on Parkinson's disease. Scholar Day will also include a few unique items, such as sculptures, painting, and pottery from the Fine Arts department, and inventions and "Rube Goldberg" machines from the Engineering department. Last fall saw over 300 students participate, a number that continues to climb each semester.
Come join our students in the excitement of academic inquiry and exploration! If you would like to attend MCC's Scholar Day, it will be at Highland Gym on Friday, April 22 from 10 to 1 PM. All students and community members are invited to join us. If you need any more information, please contact Dr. Staci Taylor at [email protected].
---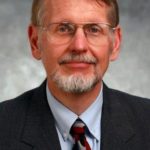 Dr. Fred Hills is the current president of the HOT P-20 and Dean of Arts, Science and Business at McLennan Community College. He has worked and lived in the Waco community for over 20 years and has served on the HOT P20 for the last four years.
The Act Locally Waco blog publishes posts with a connection to these aspirations for Waco. If you are interested in writing for the Act Locally Waco Blog, please email [email protected] for more information.