Kiera Collins ART program
By Jenuine Poetess
This month I had a conversation with Keira Collins, behavior specialist for the Klaras Center for Families YES program and founder of ART (A Reason To…).  She has organized the growth of the YES program to include visual and written arts programming, is a volunteer with Waco Poets Society, and I am excited to share a glimpse of her work and vision with you.

Jenuine Poetess: Please share a bit about yourself generally—as an artist, as a community organizer/youth worker, as a person with various roles/identities.

Kiera Collins: I work as a behavior specialist for Heart of Texas MHMR region Klaras Center for Families, more specifically, as a part of the YES program. My job entails mentoring and tutoring, but I also organize activities, create programs, perform community outreach and coordinate services for the clients that we serve. I am able to be creative in my job role and being a creative, visual person has helped me create a name for myself.
JP: How did you first connect with art?
KC: I wrote my first poem when I was in the 3rd grade, without knowing what a poem was. I have been writing ever since. Before that my dad exposed me to different musical genres, reggae, rock, and jazz. I remember what it was like growing up listening to Led Zeppelin and The Beatles and falling in love with the lyrics and how well the music complemented the words being sung. 
JP: What about art as an expression drew you in?

KC: Growing up I felt unheard and lost my voice, but writing was a way for me to regain my power. I could say what I was feeling and express it in a way that I was heard.
JP: How did you come to integrate creative process with your work with youth?
KC: Working with the kids in the YES program has been exciting and trying at times. I have been able to use my creativity and the connections that I have made in the art community to create an art program that meets bi-weekly for an hour, to help create a writing group that meets weekly for an hour and a half, I ran a successful online campaign that provided us with books for a library; and have made numerous connections across Waco in an effort to provide our kids with positive outlets and give them a chance to discover their passions.
JP: What do you see as the value of incorporating art into youth development?

KC: The value lies in self-expression and self-acceptance.
JP: What are your favorite mediums to play with?
KC: Poetry, painting, and drawing.
JP: Would you share about a project you are working on or plan to work on in the future?

KC: Friday, May 6th was the 1st children's mental health awareness event at Klaras Center for Families. I organized the event along with my supervisor. That was exciting and I look forward to next year. I am always working on something new and exciting, but now I am starting to plan our summer activities.
JP: What are some of your needs/how can Wacoans get involved?
KC: MALE mentors! One area that we are in need of is positive male role models for our youth. I know a lot of emphasis is put on boys not having positive male figures in their lives, but that is just as important for our young females. Anyone willing to volunteer their services is welcome to contact me and discuss how they would like to help. Business owners looking to make a difference is also welcome. We work with Jessica G., the owner of Hair and Beauty Art Studio, our kids volunteer at her hair salon and learn basic communication and customer service skills. They are also able to express themselves creatively by decorating the store front window and painting/ drawing signage for the shop. She and the ladies that work there have been instrumental in helping the families we work with by providing a different type of "learning" environment along with haircuts and providing services for our parents that promote self-care.
JP: What do you love about Waco?
KC: I like how small Waco is and how there's a sense of community.
JP: What would you like to see more of in/around Waco?
KC: I would like to see more community collaborations and involvement, more festivals, and more youth-centered opportunities.
JP: Anything else on your heart to share?

KC: I am grateful to have the opportunity to work for KCF as a part of the YES program and I look forward to seeing how the program will grow.

---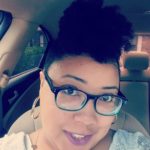 Kiera Collins, born and raised in New Orleans, is a writer/poet and currently resides in Waco, Texas. Being from New Orleans is a different experience and is something she draws on for inspiration. She has an 8-year old white Schnauzer, Jack-Jack, and three nephews. She is a children's mental health professional and she enjoys what she does.  To connect with Kiera, email: [email protected] .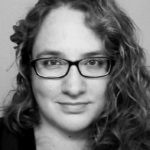 Jenuine Poetess is an artist, visionary, and community organizer. In 2010, she founded In the Words of Womyn (ITWOW), an international, grass-roots, written and spoken-word arts project with chapters throughout Los Angeles, CA; Waco, TX; and Lebanon.  Jenuine is the founder of Waco Poets Society and co-founder of the Central Texas Artist Collective.    She writes, organizes, and creates rooted in the fierce conviction that holding intentional space, access, and opportunity for all people to foster their creative health is a matter of justice and is a vital asset to the sustainable thriving of communities.  She currently lives and poems in Central Texas where she enjoys finding new ways to disrupt the homeostasis of her city.  You can contact her at: j[email protected].
The Act Locally Waco blog publishes posts with a connection to these aspirations for Waco. If you are interested in writing for the Act Locally Waco Blog, please email [email protected] for more information.
(Visited 68 times, 1 visits today)