"Project Link is not just another college readiness program — it is a family!"
According to the Project Link website, "Project Link is a new local program that started in Fall 2015 to help Waco-area high school students, currently at La Vega High School and University High School, and their families in charting a more assured and successful post-secondary journey through intense one-on-one college, career, and financial advising… At the high schools, the Project Link team works to create a college-going culture by developing an environment that recognizes the value of higher education, by building awareness of post-secondary resources, and by nurturing student's individual college and career aspirations."  If you have questions about Project Link, feel free to contact Natalie James at [email protected] or at 254-299-8517. In today's Act Locally Waco blog post, two Project Link participants share the positive impact this new program is having on their success as first generation college students.
by Carlos Gonzalez and  Alexandria Aleman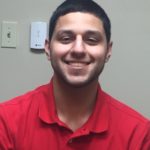 My name is Carlos Gonzalez, and I recently completed my second semester at TSTC. When I first got to TSTC, I was lost, but it's kind of hard to remember now because I now know where everything is located, and one of the Success Coaches helped me with choosing my career path and major. The first semester went well, but my second semester started off a little different, because when I needed more help the Success Coach I was used to seeing no longer worked in that department. However, as luck would have it, I was contacted by Brandon Chappell, the Project Link Outreach Specialist at TSTC. I remember I was expecting someone much older when he contacted me, but luckily it's easier for me to relate to him because he's closer to my age. He was offering to help me with some of my college struggles basically anytime I needed him. We've talked about my grades,  he's helped me practice for a job interview, and when I noticed at the beginning of the semester I could not afford my textbooks, Brandon helped me to get 3 of my most expensive textbooks for free.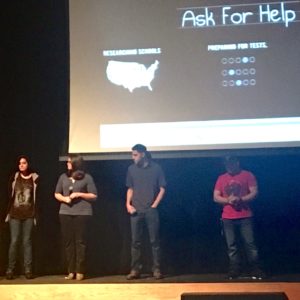 I am a first generation college student, so I was excited to be in college, but I had a lot of questions. Brandon has been there to address a lot of my concerns and given me the opportunity to volunteer on a student panel to speak about my experiences as a first generation college student with some of the Project Link students still in high school.  I think Project Link is very helpful. Brandon has been able to help me get a better understanding of the things that happen on campus. To me, Project Link just wants to help the students do their best and succeed in college.
I definitely think Project Link will be beneficial for me in the future to explore different career opportunities as well. I know I can always use Project Link if I have questions about financial aid or any other aspect of college. I appreciate the help I have been getting from Brandon Chappell. He is a very good person to talk to. Even though he can be annoying when he bugs me about my grades, he seems like a fun person to hang out with too.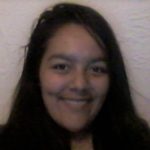 My name is Alexandria Aleman. I am a graduate of La Vega High School and have recently completed my second semester at McLennan Community College.  Project Link at MCC has been a safety net for me. I try to stay involved with the workshops and events so that it gives me more experience in how college life works. I feel like having this extra help has given me the confidence to keep on track with my career, because it provides me with crucial information about what is happening on campus and how it can benefit us.
As a first-time-in-college and first generation student at McLennan Community College, I have learned a lot about how the real world works, but Project Link has expanded my knowledge further by introducing me to an environment where I do not feel alone or unwelcome. The program has helped me make meaningful connections with other people who are going through the same thing. I've been fortunate enough to meet some wonderful peers that are willing to help each other with anything.
I have also experienced a few events where it has helped me build on my public speaking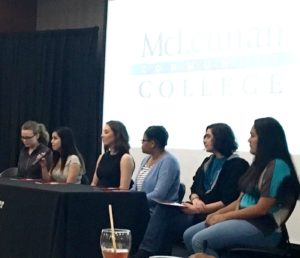 skills. For example, I was part of a student panel that answered questions and shared experiences with other students who will soon be entering the same environment. It helped me practice my public speaking, and I was able to meet some amazing people.
In college, there will be times when you will need help or advice, and Project Link has the right person to help. I have always felt that I can go to her to know what I need to do to get my work done. Whatever I may need she makes sure I get it.
Project Link has provided a lot of workshops that prepare you for anything that comes your way. The workshops range from balancing your finances to taking good notes and have all been very helpful to me. Being in college and having a lot of freedom after high school is amazing but it can be easy to procrastinate and get off track.  In the beginning, I felt like I was off track a bit, but with Project Link, I was able to get the help I needed to get back on track.
What has been most helpful is the open, caring and kind Project Link Coordinator, Mrs. James, who makes talking to someone easy. She is there for all her students, and she makes you feel at home. It is like making another friend because talking to her doesn't feel like speaking to another person in charge.  There is truly a family in the making and I hope that one day my sisters can take part of this wonderful program.
Project Link is not just another college readiness program; it is a family — a family that is always there for you with help and things that will benefit you in the long run. I don't regret being part of this program; I make good use of what is given to me, and that is the knowledge and experience of the real world.
---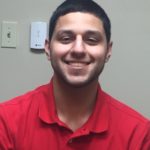 Carlos Gonzalez is a second-semester student at TSTC. He is a graduate of La Vega High School and is double-majoring in Instrumentation and Electrical Power and Control. After college, he plans on having a good job and being able to help his family financially and possibly exploring other careers.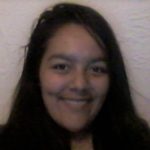 Alexandria Aleman is a recent graduate of La Vega High school, and a current college student at McLennan Community College.  Alexandria is pursuing her Associates in general academics until she can transfer to Tarleton State University in the Spring of 2016.  At Tarleton she plans to earn her Bachelors in Psychology, and then her Masters and PHD at Baylor University. She is attending college to give her parents, sisters and herself a better life.
The Act Locally Waco blog publishes posts with a connection to these aspirations for Waco. If you are interested in writing for the Act Locally Waco Blog, please email [email protected] for more information.