Art Abandonment : on making and sharing art
by Jenuine Poetess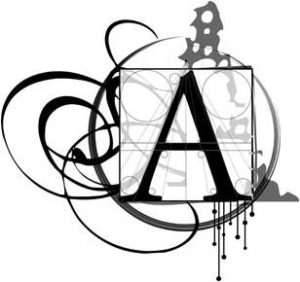 In May, Central Texas Artist Collective co-founder, Angie Veracruz challenged Waco artists to engage in a global project called Art Abandonment. The idea for participating was born after a conversation Angie had with a new Waco transplant, artist Christy Town, who first introduced the idea to CTAC.  What a thrilling chain of creative events!
Art Abandonment was founded by artist Michael deMeng in 2012.  What began as a small project among a circle of friends has since grown into an international movement of creating and giving away art.  It's a movement motivated by beauty, generosity, and the very best of our nature as humans.  The idea is simple: create art, leave it for someone to find.  The goal is anonymous acts of kindness through art.  While the artists are encouraged to sign their work and post art drops on a Facebook group page—with over 28,000 members—the intention is to secretly leave work and quietly intersect every day with bursts of freely gifted art.  There are some basic templates of notes that many of us use to let the finder know this is a free gift they may take and enjoy, leave for someone else, or pass along to someone in need.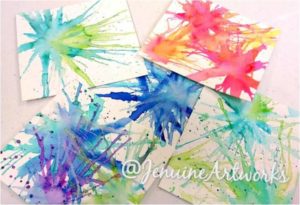 After Angie shared with the CTAC community, I set about to create some of my first pieces.  The idea of leaving secret art surprises all over Waco is right up my ally.  I found it thrilling to work with small canvases—starting at 3" and 4" square—there is something so very freeing about working with a small space.  There's no pressure to fill up so much canvas!  I'm still quite amateur in the visual arts department, but abandoning art is not focused on the caliber of art but rather the act of giving away our creations for the joy of others!  The items pictured here are some abstract watercolors I did, about 4×4" each.  I found that as I began creating work to abandon, I wanted to make more and more!  It has become one of my new favorite things to do and I give myself at least one day a month dedicated to making art to abandon.  There is a kind of meditative practice that goes with letting go creations and not knowing the outcome of who received it, what they think of it, how they responded, or what they did with it.
There is an option for finders to email their discovery and they are periodically posted on the Facebook group.  More often than not, the corresponding stories are poignant accounts of people in a moment of pain, stress, or challenge who encounter the art and receive much needed hope, encouragement, and kindness.  It is a wonder to imagine the impact a small creation can have in the life of another person.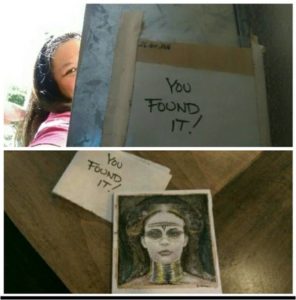 A few weeks after Waco artists took to this project, Angie Veracruz found one such abandoned piece, by photographer and illustrator, Michelangelo Flores.  Every artist has their own style of abandoning artwork, just as they do creating it.  Flores opted to hide his work and offer clues geocache-style to its whereabouts.  Looks like it was a successful route to take!   Veracruz opted not to leave any clues as to the location of the work she has abandoned in Waco.  I have left clues on my Facebook page and Twitter, but they are pretty broad and would lead to an adventure should anyone undertake to search the city for art!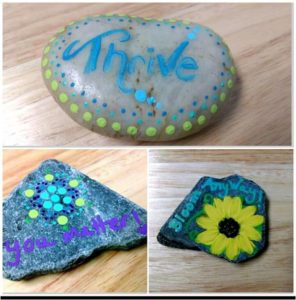 I love the community feel of this project.  Anyone can abandon any hand-made item.  There are textile and yarn arts abandoned; some artists create stone or leaf designs they leave on beaches and forest paths; other artists create for a cause to raise awareness for a specific issue.  The Peyton Heart Project raises awareness for suicide and bullying by abandoning crocheted hearts as love notes for anyone in need of a reminder that who they are in the world matter­­s.  Art in every kind of medium has been abandoned—some for the sheer aesthetic, some with a heartfelt message.  I recently abandoned some affirmation rocks painted with acrylic paint and as a result, became connected with the Love is Action Movement at Word Rocks.  I shared the Art Abandonment project with my colleague, Salley Schmid, a therapist who integrates art process into her work with clients and once a month we have a creative jam session to make pieces to abandon.
As a collective of artists, we hope that Art Abandonment will take root in Waco as more artists create and gift their work to the world.  I find a deep satisfaction in the practice and plan to continue.  If you wish to learn more or participate, check out the website.  If you need a daily dose of what is truly good and kind and noble in the world, join the Facebook group and soak up the wonder!  The group page will also give ideas of what people abandon and affirm that anyone can create something to share with others!
Get Involved:
In addition to starting your own Art Abandonment practice, there are a number of other ways you can get involved with arts in Waco this month!
Creative Waco has compiled an extensive list of summer art camp opportunities for kiddos of all ages.  Click here to learn more.
Thursday June 9th: CTAC will be holding an information meeting Thursday June 9th 5:30pm at GWAMA to discuss their upcoming Ekphrasis Word & Image Collaborative Exhibit and call for submissions!  More details about the exhibit and call can be found here.
Thursdays in June: This Thursday continues the Writer's Garett FREE creative writing workshop for Veterans—using writing as a means for exploring and expressing personal narratives of hope and healing.  More information online here.
Thursday June 9th: 5:30-8:30pm Art Center of Waco hosts an opening reception for the MCC Visual Arts Student Exhibit.  More details here.
Saturday June 11th: Jenuine Poetess will be facilitating a FREE creative writing workshop: I am/I am not :: writing/righting/riting our stories at the InterWaco & Equality Texas PRIDE day at West Waco Library from 3-5pm in the large conference room. More details online here.
Saturday June 11th: Waco Poets Society host queer Filipino-American poet, Kai Coggin who will be visiting us from Arkansas to feature at open mic.  7pm at Rufi's Cocina.  FREE and open to all creative expression including rap, poetry, music, spoken-word, freestyle, story-telling, hip-hop and more!
Thursday June 16th: Singer/Songwriter Braden Guess features at Waco Poets Society open mic at Tea2Go at 7pm.  FREE and open to all creative expression including rap, poetry, music, spoken-word, freestyle, story-telling, hip-hop and more!
Saturday June 18th: The Writer's Garett in partnership with the Texas Commission on the Arts and the National Endowment of the Arts presents a FREE panel discussion on Writing as a Healing Practice with authors: Ruth Pennebaker, Leila Levinson, Jack Woodville London, and Jenuine Poetess.  1-2:30pm at the West Waco Library more details here.
---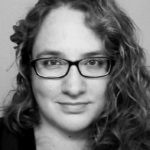 Jenuine Poetess is an artist, visionary, and community organizer. In 2010, she founded In the Words of Womyn (ITWOW), an international, grass-roots, written and spoken-word arts project with chapters throughout Los Angeles, CA; Waco, TX; and Lebanon.  Jenuine is the founder of Waco Poets Society and co-founder of the Central Texas Artist Collective.    She writes, organizes, and creates rooted in the fierce conviction that holding intentional space, access, and opportunity for all people to foster their creative health is a matter of justice and is a vital asset to the sustainable thriving of communities.  She currently lives and poems in Central Texas where she enjoys finding new ways to disrupt the homeostasis of her city.  You can contact her at: j[email protected].
The Act Locally Waco blog publishes posts with a connection to these aspirations for Waco. If you are interested in writing for the Act Locally Waco Blog, please email [email protected] for more information.
­­