by Rick Allen
It all started with a mule. In 1865, a young Confederate veteran by the name of Albert Parsons sold a mule and some cotton land for the money to attend Waco University. He made it through one year before the allure of Radical Republican politics called him. He began taking political appointments and doing political field work. On one of these trips to a former slave neighborhood, he met a young woman of mixed ethnicities calling herself Lucy Gonzales. They fell in love and attempted to marry. Texas at that time was a state that had legal strictures against "miscegenation". So…they sold what they had and went to Chicago where they could legally wed.
In Chicago, Albert worked as a printer and eventually had his own newspaper. Lucy, who had learned to read and write, became a labor organizer in garment factories. She also, alongside Albert, led the first May Day parade in Chicago on May 1st 1886 with 80,000 labor union members marching behind. It appeared the days of twelve hour work shifts and children working during school hours were over. Just days later, a riot erupted during a labor rally in the Haymarket Square and several police were killed by a bomb. After a "kangaroo court" of business owners found Albert and four other innocents guilty of the deaths, they were hung.
Lucy wrote pamphlets about this injustice and by 1900 was a leader in the growing movements of socialism and anarchism. She became a hero to the poor and a "radical" to the rich. She encouraged strikes, walkouts and takeovers of factories. She helped start the American Communist Party and the International Workers of the World. By 1940, she was on an FBI watch list and even the NYC Police Commissioner described her as the, "most dangerous woman in America." She died from a mysterious fire in her apartment in 1942. The police confiscated all her property and it disappeared.
Today, the USA , Saudi Arabia, Thailand, Zimbabwe, Pakistan and a dozen other countries refuse to celebrate Labor Day or Workers Day on May 1st. However, more than 200 countries remember with their own marches the day Lucy and Albert led the big parade.
---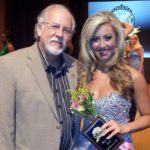 Rick Allen has worn many hats since coming to Waco in 1982. He has been a history and English teacher, social worker, therapist, special educator, school counselor, Dean of Students, Waco City Councilman, landscaper, xeriscaper, pedicab entrepeneur, B&B host, board member, Sunday school teacher, junior college instructor, MHMR curriculum writer, public speaker, blogger and dad.
The Act Locally Waco blog publishes posts with a connection to these aspirations for Waco. If you are interested in writing for the Act Locally Waco Blog, please email [email protected] for more information.