An Open Letter to a New Wacoan
Dear Friend:
Welcome to Waco!
The boundless summer skies in Central Texas are filled with the savory smoke of family cookouts, the lazy tunes of summer concerts and care-free laughter from parks and summer pools.
Summer is also a time of transition.
As you unpack your bags, I pack mine.
Waco is my home of three years and I will greatly miss it as I leave to serve as the chief fundraiser at a Habitat for Humanity branch in my hometown in Maryland after serving in that role here at Waco Habitat. With some difficulty, as I will explain later, I draft this letter as a means to provide orientation to you and a farewell to our community.
Keep Those Sleeves Rolled Up – Waco Needs your Talents
You have moved, made your first trip to Waco Habitat for Humanity ReStore, found some great paint to redecorate a room or two and you probably made your first trip to a magical grocery store that holds everything your heart, soul and stomach could ever desire in three initials: H.E.B.
You may wonder about your first steps towards getting involved in your new community. Well, you made the right step in reading Act Locally Waco.
Three years ago, I met the founder of Act Locally Waco (ALW), Ashley Bean Thornton, who created the site initially as a "one stop shop" for nonprofits, businesses and individuals to post upcoming events, and job opportunities. ALW is now a critical communication tool in our community.
Ashley and I met at Common Grounds. Three unexpected things happened during the meeting: 1) I noticed and respected Ashley's incredibly red converse shoes that brilliantly matched her joyful spirit, laugh and intelligence, 2) I placed a random order for a coffee drink called, "Pig Swig", a decision that forever changed the course of this coffee drinker's life for the better and 3) Ashley invited me to write about housing issues and how national policy impacts affordable housing here in Waco; a natural fit for someone who works at Habitat for Humanity. I did not know that this invitation would make me the first blogger of what is now a series of talented, well-respected Wacoans who serve as peer-bloggers about diverse issues that range from food, health, fitness, racial issues, education and many topics in-between.
Three years later, it is mighty difficult to find a meaningful way to say goodbye to a community that has meant so much to me between 500-1000, non-rambling (non-sappy) worded blog post.
Sure enough, before I knew it, I realized I was writing around emotions and not truly writing about the true impact our community had on me…it was easier to write about my favorite coffee spots (Common Grounds as mentioned before, Dichotomy is also highly ranked in my heart) and provide a survey of their must-eat menus than to share the heart of the matter. In the spirit of embracing vulnerability (Brené Brown), I rephrased this letter to do just that.
I am a better person because I called Waco home.
I edited this letter several times to unbury the questions: "what about Waco made me feel at home…what about Waco made me want to dig deeper and work harder for our community?".
The soulful, truth-seeking expedition started above my keyboard and made me feel like a paleontologist at our Waco Mammoth National Park…the "day to day" of three years, commutes on Franklin Ave and I-35, hours of meetings, errands to H.E.B., and highs and lows we all have in life needed to be brushed aside so I could see that truth.
That truth is that Waco's strong communities of worship and the outstanding service opportunities & associations of our town made the three years a rich, life-giving experience.
Communities of Worship
There are nearly 365 houses of worship in the Greater Waco area based on one recent survey conducted by a local nonprofit. I was able to call Calvary Baptist Church, Acts Church and later Antioch Community Church my spiritual homes during my time here.
Each church was stuffed with timely friendships and messages of encouragement that were sorely needed and allowed for opportunities for me to give back as well. Antioch's life group network is among the best communities of faith I have been part of and I'm thankful to have the good problem of scheduling more goodbye visits with brothers and sister than there are hours in the day.
You may have the good problem of sorting through which house of worship is a best fit. If you are to be a long-term member or have a membership that reflects mine, know that no matter where you land, you will find a great spiritual home.
Service Opportunities & Associations
For each community of faith I encountered, I found that the mission to put the Gospel into action was highly encouraged and space was provided in service to share about upcoming volunteer or giving opportunities.
Likewise, I've had friends who were not part of any community of faith but also cared deeply about Waco and their friendships had an equally powerful influence on my personal growth.
Often times, I would meet diverse people from different professional, ethnic, racial and cultural backgrounds as we discussed positive ways to build our community. We all seemed to share the courage to push the status quo while we also shared mutual respect for each other.
The following nonprofits and civic groups provided space for that personal growth (learn more by clicking on the service opportunity):
Caritas – Caritas provides the vital service of food and nutrition in addition to other services to our community. Contact them to learn how to volunteer, donate financially or learn about what items are most needed in the food bank ministry.
Waco Community Development Corporation – Community engagement and affordable housing are some of the focus areas for Waco CDC. Contact them to learn about their homebuyer education courses and learn how to donate to their mission. Their Executive Director, Mike Stone, is going on Mike's Hike during this summer to raise funds for much needed home repairs in Waco. Call their office to learn how to support this work.
Citizens for Responsible Lending – A grassroots group focused on the healthy alternatives towards payday lending. Contact Alexis Christensen at Waco Community Development to learn more (see above link).
Waco Habitat for Humanity – Habitat brings people together to build homes, communities and hope. Habitat builds affordable new homes, repairs existing homes and operates ReStore. Contact the Habitat team to learn how to donate, volunteer or to hear about our latest inventory at ReStore.
Association of Fundraising Professionals – Professional mentorships, trainings and online resources provided by AFP empowers regional fundraisers to excel through ethical fundraising practices (annual membership in June is discounted $50, contact chapter admin Susan Duecy at

[email protected]

for more info).
Prosper Waco – An effort designed to look at education, health and financial security and how our community can move along a collective impact, data-driven model towards each category. Contact them to learn how to join committee work.
LeadershipPlenty – Leadership training for Wacoans at no cost, LeadershipPlenty is made of facilitators from the community who teach a proven curriculum. Local leaders graduate and apply lessons learned to deepen their existing leadership roles in the community. Contact Catherine Bauer at

[email protected]

to learn about the application process.
Nonprofit Networking Hours – Sponsored by the Cooper Foundation, these trainings in management best practices also allow space for news and local events to be shared. Click on the "Nonprofit Networking Hours" link to learn about past and upcoming events.
Board Trainings – The Waco Foundation annually holds board trainings so that local organizations are well-equipped to lead their mission-work responsibly. Contact Nicole Wynter at n

[email protected]

to learn more
City of Waco Council Meetings – Held at the Waco Convention Center on the 1st and 3rd Tuesdays of every month. The hearing of the visitors officers a time where you as a citizen can speak for about 3 minutes about any topic and City staff follow up with you about your concerns. This is a great way to have your voice heard.
Chambers of Commerce: Hewitt, Waco, Central Texas African American, and Hispanic chambers offer social hours, networking events; Waco's Young Professionals host professional trainings.

Do Not Wait to Unpack
Living in Waco is not a spectator's sport.
You can engage the above partnerships or match your skillset to others (by no means is the above list comprehensive of all the partnerships in Waco).
Some common themes run throughout the on-going work of many Waco-based organizations. The above partnerships deal with ongoing issues such as affordable housing, racial disparities in our community and poverty that cannot be addressed alone as it takes your participation, time and resources to make a difference.
I have lived in four states and several different communities and I have never before witnessed any other community like Waco where effective collaboration makes such a positive impact.
We have achieved a great deal together and can still do much more. Further progress greatly relies on open access to the discussion on how to make Waco a place we can all call home.
Using ALW to first learn about said issues and then to later participate in events is a realistic progression towards engagement.
Don't wait to unpack your skills – jump right on in; Waco will embrace you as you embrace Waco.
What are perceived social or economic challenges are tremendous opportunities for partnership and growth.
No matter how long you may call Waco home, you will be changed for the better and our community will greatly benefit from the gifts you are willing to unpack, share, and develop with your new community.
All the best.
Phil York
---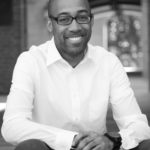 For the last three years Phil York has been working at Waco Habitat for Humanity, most recently as Director of Development.  A self-described "policy nerd;" he has also been the Act Locally Waco housing and homelessness policy blogger.  Now he is moving back to his home state of Maryland.  We'll miss you, Phil!  Thank you for diving into Waco!  We are better off for your having been with us for a while!
The Act Locally Waco blog publishes posts with a connection to these aspirations for Waco. If you are interested in writing for the Act Locally Waco Blog, please email [email protected] for more information.