In the Words of a Single Parent Student at MCC
By Lizette LaStrape and Becky Boggus
The Support and Empowerment Program (SEP) at McLennan Community College provides a holistic support network to single parent students seeking a degree. To learn more information about the program and its purpose you can read a previous blog post written about SEP here: "Participants in MCC Program for Single Parents are hard-working, compassionate and driven!"  Today we'd like to introduce you to one of our many exceptional students.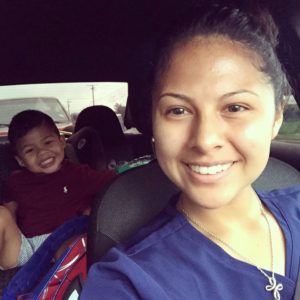 Gabriela Segura, who is known by her SEP Coaches as Gaby, is a student in the Occupational Therapy Assistant (OTA) program. Gaby is also a single parent of a three-year-old child and the first and only member of her family to pursue college thus far. She is compassionate, intelligent, and unwavering in her desire to provide a better life for herself and her son.
Completing a health professions program at MCC is highly demanding of a student's time and skills. It is not unusual for Gaby to start her morning with clinicals or studying before the sun comes up and finish the day reading class materials long after her son goes to bed. In between, she plays soccer, reads her son books, cooks dinner, attends classes and study groups, and tries to catch her breath! Being a single parent in the OTA program for Gaby is "way more difficult than I thought. It takes a lot of my time." Between having a full course load, clinical rotations and being a single parent, Gaby says that "finding the time to study and spend time with my son; just balancing everything" has been the toughest part of being a single parent student for her.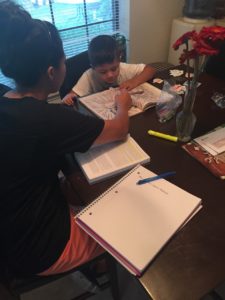 Still, through the late nights, the tests, skills assessments, and countless hours of studying she has persevered and will graduate in December 2016. A mere four months of classes, clinicals and sacrificing time away from her child remain before Gaby walks across the stage at commencement. She shared what graduation means to her – "It just means success! Success for me and him (her son), and my family overall. It will mean that I have accomplished the things that I set out to. I didn't give up. I can accomplish anything and my son and siblings can too."
For first-generation students like Gaby, completing a college degree can mean changing the trajectory of their family for generations to come. Gaby states "going to college is something that I knew I had to do in order to live a different kind of life than my parents had." Gaby shared that she didn't receive messages about attending college from her family and states, "My mom never said, 'Oh, you need to go to college.' My messages came from school. That's where I learned that education was the way to a better life. I saw how hard my mom had to work as a single parent. That's not what I wanted. I wanted to have a job that I chose and that I enjoyed going to every day."
In a world where first generation students are already overwhelmed with navigating the college system, add the additional responsibility of providing for a family, the lack of reliable childcare, transportation, financial resources and family support, and making it through college becomes a daunting goal. For these reasons, creating solid connections early in the college experience can make all the difference. MCC aims to provide just this type of connection for single parents and displaced homemaker students on campus through the SEP.
During her first semester of the OTA program, Gaby applied to SEP for the financial support, which the program provides in the form of childcare or transportation assistance to qualifying students. After being a part of SEP for several semesters, Gaby states, "This isn't just help with daycare. I've gotten more out of this than I initially ever thought." Gaby added, "My coach really is supportive and I like this program because the coaches are here to help with whatever you need. It's a matter of just showing up and just asking." In addition to financial support, SEP provides various skills-building workshops and one-on-one monthly support meetings with each student. Gaby stated, "They help with any resources that you need, and workshops are enjoyable and provide helpful information. I've learned how to be a better parent, how to communicate better and provide better nutrition for my son."
While the decision to go to college was intimidating and her time as an OTA student has been challenging, Gaby shares that she has grown a lot personally through the experience – "I have proven to myself and others that I am smart. That I know more than I like to give myself credit for. That I am capable. That it's not about the A's, it's about learning and understanding the material. That I am going to love what I do every day, because I already love it more, the more that I learn about it!"
To other single parents who are in college or thinking about attending college, Gaby has this to say: "If God has given you the opportunity, then just take it! God places everyone where they are for a purpose. Just never give up. Nothing is easy. The outcome is your reward." In regard to being part of SEP, Gaby encourages other single parents by saying, "If you're a single parent and completing a degree, you are working harder than most people. You have more responsibilities, and if you can have a program like SEP to help you get through this every day, then you can finish school!"
Every semester, SEP accepts new students with life stories similar to Gaby's. SEP Coaches are ready and looking forward to each opportunity to take this journey of hard work and dedication with each single parent who dreams of earning a college education. SEP coaches are here to remind each potential student that, like Gaby, they are smart, capable and able of completing a college degree!
To learn more about the Support and Empowerment Program at MCC, call Lizette LaStrape at 299-8600 or Becky Boggus at 299-8569. To learn more about the Success Coach Program at MCC, call 299-UCAN (8226).
---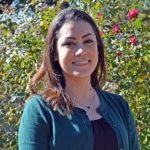 Lizette LaStrape is a native Californian, now living in Waco since 2006. She has worked at McLennan Community College for the last eight years and is passionate about higher education and helping people reach their goals. She loves spending family time with her husband and two-year-old daughter.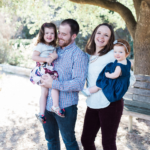 Becky Boggus is a Social Worker, a pastor's wife, a mom, and a believer in education and strengthening Waco families.  You can probably find her anywhere outside this summer: hiking in Cameron Park, chasing her kids around, and most likely eating a popsicle.
The Act Locally Waco blog publishes posts with a connection to these aspirations for Waco. If you are interested in writing for the Act Locally Waco Blog, please email [email protected]  for more information.
(Visited 66 times, 1 visits today)