Homeowner's excellent experience with rooftop solar: $3.13 electricity bill
By Alan Northcutt
Solar panels, also called photovoltaic cells, were installed on my roof around New Year's Day 2016.  Since that time my average electricity bill has been $3.13.  In fact, for 3 of those months my bill was $0.00. Yes, $0.00.  So I would like to share my amazing experience with solar energy through a practical overview applicable to Central Texas.
Cost. Although the exact price of a home solar system depends on multiple variables, I will provide a general example for illustration. Importantly, now is an excellent time to go solar in light of plummeting panel prices and available incentives.  A 7.5kW system (producing about 850kWh per month) has an invoice price of approximately $25,000.  If the home is within their service area, ONCOR's generous incentive would lower the purchase price to $20,000.  And at income tax time, the 30% federal tax credit of $6000 would further lower the final price to only $14,000.  The average time to pay for a system with electric bill savings is 7 to 8 years.  After that, the system generates income, through these lower or absent electric bills.
Obstacles.  The primary requirement is that the roof be unobstructed by trees or other objects. (But if an obstruction exists, many installers erect ground based solar arrays in the customer's backyard.) A south facing roof generates maximum energy, but is not mandatory.  Finally, homeowners' associations will often assert that rooftop solar is not allowed.  Fortunately, this claim is false, and these associations are not able to restrict solar installations in Texas.  In reality, solar panels are not an aesthetic detriment to the roof. Their sleek, black futuristic appearance is actually an improvement over mundane gray shingles.
Installation.  Waco is fortunate to have an excellent, experienced local installer in Holtek Solar, my provider.  One advantage of a local business is the rapid attention paid to any questions or problems.  Another option is Freedom Solar, based in Austin, which offers a no money down plan, with monthly payments.  Installation involves attaching the panels to the roof, attaching the inverter (converts DC to usable AC) to an outside wall, and wiring the system components, connecting to the existing electric service.  The process surprisingly only takes a couple of days.
Operation.  One delight of home solar is monitoring the function of the system.  Through one's computer or smart phone app, the system data is displayed: weather conditions; daily output graph; weekly, monthly and annual outputs; individual panel generation; and cumulative cost savings in dollars.  And through net metering, the excess production during the sunny hours is credited by the grid provider, lowering one's electricity bill.
Maintenance.   With no moving parts, solar panels are essentially care free.  If the data monitor does show an output drop from a given panel, a cleansing spray of water is corrective.  But in 10 months of operation, my system has required no maintenance.
Rationale.  In conclusion, the reasons to install rooftop solar are multiple:
Once the system cost is recovered, monthly electricity bill savings represent income.   Further, the systems are guaranteed to produce 80% of initial output for 25 years!
Home value may increase 3 to 4% upon the addition of rooftop solar systems, according to a 2011 study by the National Bureau of Economic Research.
Conversion of the world's energy system to renewables is a race against time, to avoid climate change catastrophe.  Installation of residential solar is a powerful contribution toward winning this race.
The immediate lightening of one's greenhouse gas footprint is a potent step to combat anthropogenic climate change.
Decreasing the use of fossil fuel energy helps combat its serious health impacts, including lung disease, cardiovascular disease, and 30,100 premature US deaths per year.
"Sunshine is Nature's hug and spirit breath to the earth," wrote Terri Guillemets.  I concur with this sentiment, and invite others to consider powering their homes with this limitless, clean, zero carbon resource.
---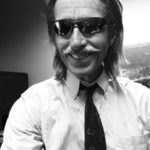 Alan D. Northcutt, M.D., is a local physician and director of the Waco Friends of Peace/Climate (www.friendsofpeace.org).
Justification.  The reasons to install rooftop solar are multiple:
(Visited 20 times, 1 visits today)