February is Career and Technology Month and Groundhog Job Shadowing Kick-off
(The Heart of Texas P-20 Council includes representatives from K-12 education, higher education and employers. They meet regularly to help coordinate efforts to launch our young people into productive lives as workers and citizens. This post is one in a monthly series of posts intended to share information about the work of this important group in our community. For more posts in this series, click here: P-20 education. – ABT)
By Christine Holecek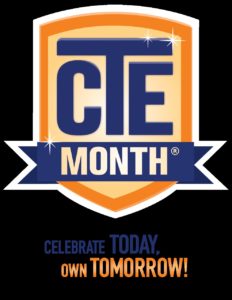 ESC Region 12 and the HOT P-20 Council celebrates February as Career and Technical Education Month (CTE), as well as, the kick -off of Groundhog Job Shadowing. Students and faculty in Region 12 will join others across the nation during the month of February to celebrate national CTE month. This year's tagline is Celebrate Today, Own Tomorrow! CTE Month provides CTE programs across the country an opportunity to demonstrate how CTE makes students college and career ready and prepares them for high-wage, high-skill, and high-demand career fields. School districts are encouraged to promote CTE programs and give their students the opportunity to job shadow during the month of February. February 2nd is Groundhog Day and a perfect day to job shadow.
"The activities planned over the next month will illustrate the rigor and relevance CTE courses offer our students," said Fred Hills, Chair of the HOT P-20 Council. "By partnering with the business community, CTE programs are investing in students and providing them with the latest technology and skills that will prepare them to become successful employees and future leaders"
CTE is a major part of the solution to a myriad of national economic and workforce problems, such as high school dropout rates, a weakened economy, global competitiveness and massive layoffs. At a time when the opportunity for employment is so critical, CTE programs in every community are ensuring students are equipped with the skills to successfully enter the workforce.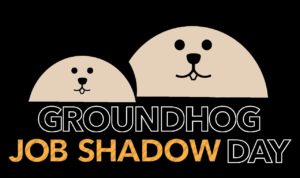 Members of the Greater Waco Chamber of Commerce have expressed interest in hosting high school students in the workplace for shadowing experiences. (Click here for the list of members and contacts.) The HOT P-20 Council has provided materials for school districts and employers to utilize for Job Shadowing at http://www.hotp20.org/page2.
Please share your CTE program initiatives and job shadowing successes to [email protected].
---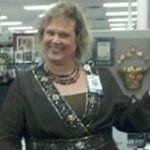 This Act Locally Waco blog post was written by Christine Holecek. Christine is an Education Specialist at Education Service Center Region 12 in Waco. She has worked in the area of Adult Education and Career & Technical Education for the past 25 years. She earned an AAS degree from MCC, a BAAS and Master's Degree from the University of North Texas and is currently enrolled in the Doctoral Program in Educational Leadership and Policy Studies at Tarleton State University.
The Act Locally Waco blog publishes posts with a connection to these aspirations for Waco. If you are interested in writing for the Act Locally Waco Blog, please email [email protected] for more information.