Who lacks access to books?
By Janessa Blythe
When I was a kid, my parents placed a bookshelf next to my room and my brother's room. Every night, we'd pick a book, pick a parent, and spend a little time in another world. I remember always reading Amelia Bedelia with my dad, fairy books with my mom, and Harry Potter with the whole family.
Because that was all I had ever known, I assumed that most children grew up in households that emphasized reading daily.
In the fall of 2015, I ran a small book drive as a part of a course I was taking at Baylor. I knew that children from lower-income households probably had fewer books than their more affluent peers, but did not realize how great that difference was. The books we collected were given to some of the children at Estella Maxey Public Housing Complex here in Waco. When I delivered the books, I heard over and over again from the volunteers, "These kids just don't have books at home."
It turns out that the research shows that children from low-income households tend to lack access to books, and have few books in their homes. The US Department of Education found that 61% of low-income families have no books at all in their homes (US Dept. of Education, 1996). One example of this is low-income neighborhood in Philadelphia, where the University of Michigan found that the ratio was 1 book for every 300 children (Neuman and Celano, 2001).
Lack of book access is a huge issue for many of the children in our country, and it affects them every day both in an out of the classroom. According to the Education Equality Index, 60% of students in Texas are eligible for free and reduced lunch. The socioeconomic status of these children indicates that they more than likely lack access to books.
This is a problem because not all learning happens at school; children are only there about 7 hours a day, and they are only in school 9-10 months each year. This becomes an issue for lower-income students, because they lack learning resources at home. A study by the RAND Corporation about the "summer slide" found that "results in reading show that middle-income students maintained achievement levels over the summer while high-income students improved and low-income students lost ground" (RAND, 2011). Low-income students lose ground because they have fewer opportunities to practice their reading, or improve their reading when they are not in school.
There are a number of reasons for the lack of books in low-income households.  There are libraries, but they are often far away and parent's either don't take their children, or don't know that they should take their children regularly. School libraries often don't allow books to be taken home, and are often unavailable in the summer. Finally, books are expensive and are difficult for low-income parents to afford.
When children from lower-income households go home, they don't have the resources they would need to continue learning.
Scholastic's Family and Community Engagement Research Compendium from 2013 puts the argument for book access succinctly:
Children from less affluent families do not perform as well on achievement tests compared with children of more affluent families.
These gaps related to families' socioeconomic status are present even before children enter school.
Reading to young children is related to stronger subsequent academic achievement.
Children in low-income families have access to fewer reading materials than children of middle- and upper-income families.
Their conclusion is that "the only behavior measure that correlates significantly with reading scores is the number of books in the home," and that "the most successful way to improve the reading achievement of low-income children is to increase their access to print" (Scholastic FACE, 2013).
We spend millions of dollars each year on education in America, but not all learning happens at school. Mortimer J. Adler once said that "the principle cause of the learning that occurs in a student is the activity of the student's own mind." When a child picks up a book, and struggles to understand what the letters on the page are communicating, that child activates his or her mind and is learning. This learning is unaided by a teacher, but it is learning all the same.
If a child has no books in their home, in the many hours they spend there, there is no prospect of picking up a book and learning to learn.
---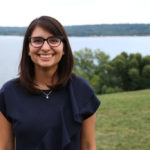 Janessa Blythe is a junior at Baylor University originally from Colorado Springs, CO.  She is studying Great Texts, Political Science, and Classics in the University Scholars Program, and anticipates attending law school when she graduates in May of 2018. She hopes to eventually work in education policy. In her free time, Janessa loves to spend her time outside, especially on the trails in Cameron Park.
The Act Locally Waco blog publishes posts with a connection to these aspirations for Waco. If you are interested in writing for the Act Locally Waco Blog, please email [email protected] for more information.