Are You Smarter Than a 4-Year 0ld? In Waco ISD – Maybe Not!
By Bruce Gietzen
Remember the Jeff Foxworthy TV show "Are you smarter than a 5th grader?"  I remember watching, and too many times the answer to that question was a resounding "No"!
That was old school.  Waco ISD has a newer – and younger version that may make you feel even more embarrassed unless you're a parent of one of our 4-year olds in the District's acclaimed prekindergarten program.
Every Waco ISD elementary campus plus University High School has at least one of those early success classrooms – there are 55 in all.  Each and every one of nearly a thousand students in the program get a great start on being smart.
Plus, it's not just the little folks who learn.  Moms and Dads in those families are having intelligent dinner conversations with their children because of our family engagement plan.
Kids go home with letters – in English and Spanish – that explain the Science, Technology, Engineering and Math they're learning.  Those letters also include questions parents can ask about the class day, so students barely old enough to tie their shoes can tell Dad how heat can turn a solid into a liquid.
It's all pretty cool, and apparently state lawmakers agree.  They appropriated $118 million dollars for high quality prekindergarten programming.  Waco ISD got nearly $650 thousand dollars of that to spread over two years, and those funds are making a good program even better.
To qualify to get money, school districts were required to meet enhanced quality standards in curriculum, teacher qualifications, academic performance and family engagement.  WISD was already on board with most of those.
The comprehensive science curriculum encourages learning by doing, and doing it a lot more often. Two years ago Waco ISD teachers reported spending an average of 36 minutes each day on STEM related instruction in preschool classrooms.  The national average was about two minutes per day.
That 6,120 minutes – or more than 100 hours of added STEM learning – led to astounding results.
A 2016 Meadows Children at Risk Pre-K report found economically disadvantaged third graders who attended full day Texas pre-kindergarten had 40 percent higher odds of reading at a college-ready pace in the third grade (the key grade to measure reading proficiency).
Those same students also scored approximately 80 points higher on the 3rd Grade STAAR Reading exam.
I haven't even gotten to the best part.  If your child qualifies for the Waco ISD program, it's FREE!
When the state provided the funds to pay for half a day of instruction for these young people, WISD's Board found the money to pay for the other half.  Thank you, Trustees, for that wise investment in our future!
You should know not everyone qualifies for the program.  Family income is a factor, and so is age.  A child is eligible for enrollment if he or she is at least four years old by Sept. 1, and meets at least one of the following criteria:
Unable to speak or comprehend the English language;
Educationally disadvantaged (which means a student eligible to participate in the national free or reduced-price lunch program);
Homeless (This is more common than you think.  Waco ISD has more than 1,000 homeless kids in K-12);
The child of an active duty member of the U.S. armed forces;
The child of a member of the U.S. armed forces who was injured or killed while serving on active duty;
Is or ever has been in foster care.
There is a teacher and a teacher's aide in every classroom, which means an 11-1 ratio of educator to student.
What kinds of things will they learn?  Simple science investigations help them ask the right questions, gather information, and make informed decisions.  Then they will knock your socks off explaining their findings.
These young students will study several new vocabulary words each day, and by the end of the year the ones who are learning English as a second language will know 1,000 more words and the correct sentence structure for using them.  By the 2nd grade those kids will be fluent in two languages.
There's also classwork in reading, writing, fine arts, and social studies – including the importance of voting.   For good measure, preK students also practice basic functions on computers and related digital technologies, which breeds self-confidence.
Interested?  Registration is in May, and if your child is the right age and meets one of those requirements listed above, it's free.  It's one of the best investments you can make in your children.
That's something even a 4-year-old can figure out.  Especially one of ours!
I wonder if Jeff Foxworthy has been to Waco?
---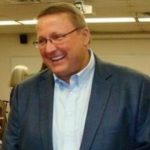 Bruce Gietzen made the move from News Anchor at KXXV-TV to the Director of Communications at Waco ISD last June.  He crossed from one side of the media fence to the other to help tell stories about some of the great things happening in WISD, including the efforts to revive the Planetarium at Waco High School.  Bruce is also on the Board of Directors for Communities in Schools and the Texas Sports Hall of Fame, and he's a member of the new Communications Task Force for Prosper Waco.  He enjoys Waco with his wife, Dana, and if he had more spare time it might be spent on the golf course.
The Act Locally Waco blog publishes posts with a connection to these aspirations for Waco. If you are interested in writing for the Act Locally Waco Blog, please email [email protected] for more information.
(Visited 12 times, 1 visits today)