MCC wants you to succeed!
By Madison Albee
McLennan Community College recognizes that life can sometimes get in the way of achieving educational goals. That is why we have set up a series of student success initiatives, so students may find the resources, encouragement, and guidance they need to be successful now and in the future.
Completion Center
The Completion Center understands that there is more to a student's life than college. MCC provides Success Coaches to help students find a way to balance it all. They are able to help students who want to see change in their lives, whether that be academic or outside of the classroom. Success Coaches meet with students one-on-one to help them with assetiveness, leadership, time management, decision making, and facilitating positive change. They also help students find resources for food, shelter, transportation, and health when needed. A student's Success Coach continues to mentor them throughout their time at MCC to make sure they are overcoming their obstacles and meeting their goals.

Student Services Center, Second Floor, Completion Center
254-299-UCAN (8226)
Support and Empowerment Program
Started in 1979 as community service by the Junior League of Waco, Inc., The Support and Empowerment Program has now helped more than 7,000 students find the strength to begin a new life. McLennan Community College offers special services to single parents and displaced homemakers who want to continue their education but might need some help doing so. Some of the services available include funds for childcare, crisis intervention, academic counseling, stress management, and parenting workshops.
Adrienne Potts is a nursing student and mother who has participated in the program for most of her time at MCC. Potts feels that the Support and Empowerment program counselors have helped her greatly with trying to balance school and home life. "I can see they genuinely care about me and my success as a student. They are rooting me on as my #1 fan," she said.
Lizette LaStrape
SEP Program Coordinator
254-299-8600
[email protected]
Men of Color Initiative
Historically men of color have faced many challenges in obtaining a college degree such as lack of role models, cultural barriers to higher education, and community pressures. The Men of Color Initiative at MCC encourages young men to stay in school and succeed in life. Students are mentored by MCC faculty and staff on their academic progress and attendance, and mentors support them in handling difficult situations. Mentees are able to develop a network of contacts, increase self-confidence, and experience success and recognition. This initiative not only strives to increase the retention and completion rates of traditionally unrepresented groups but also hopes to increase the campus' awareness of issues with diversity and equity.
 Ronald Hochstatter
254-299-8944
[email protected]
TRIO Student Support Services
One of eight federally-funded TRIO programs, MCC's Student Support Services is designed to improve student retention, graduation, and overall success rates. Student Support Services (SSS) offers free academic services to help students continue at MCC, graduate, and transfer to a four-year college or university in a timely manner. Students are able to participate in four-year campus visits and tours, tutoring sessions, financial aid and scholarship searches, as well as career and financial counseling.
Dawn Shulz, a TRIO alum and MCC graduate, reflected on how the program helped her while she was here. "I no doubt have an increased confidence in myself and my academic abilities through all the access to cultural events, leadership opportunities, and community volunteering… experiences that I might not have found on my own," she said.
 
Student Services Center, Room 304
254-299-8431
Participation in these programs has led many students to pursue opportunities they might not have had otherwise. If you know a student that might be letting life get in the way of pursuing their educational goals, let them know there are resources available to them. Please use the contact information provided to easily reach out and get assistance.
---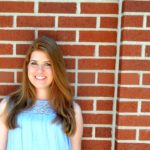 Madison Albee is a senior at Baylor University from Fort Worth, Texas. She is studying journalism/public relations with a concentration in marketing and is graduating this coming May. Currently Madison works for MCC as a public relations intern in the marketing and communications department. She is also the public relations assistant for Luca Magazine.

The Act Locally Waco blog publishes posts with a connection to these aspirations for Waco. If you are interested in writing for the Act Locally Waco Blog, please email [email protected] for more information.
(Visited 32 times, 1 visits today)