Your health during pregnancy: Tips for a good visit with the doctor
By Ashley Steenberger
"Doctors need to be more compassionate. First pregnancy I felt like I was just a statistic. I'm just going to rush you and get you out in 15 minutes. I'm not going to get paid that much anyways. It's not about that. It's about making me feel more comfortable in my pregnancy. Letting me know the risks and what can go wrong and what can go right." — Patient Participant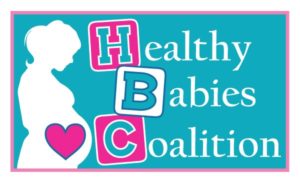 If you've never heard about the Healthy Babies Coalition (HBC), we are a group of dedicated community agencies in McLennan County that provides services to mothers and babies. Our focus as a coalition is to reduce existing health disparities, improve birth outcomes of mothers and babies, and improve women's health throughout the life cycle. Currently, we meet on the third Thursday of every month from 2-4pm.
In order to better understand the barriers to accessing women's healthcare and decreasing preterm birth and infant mortality, the Healthy Babies Coalition partnered with the Prosper Waco Women's Health Workgroup in 2015 to conduct eight focus groups and one interview with Waco community healthcare providers, patients (women of childbearing age) and patient support systems (men and grandmother type supports). The focus groups were implemented to gain information regarding the community's knowledge and perception of women's health services in the community and its relation to our birth outcomes.
We received a lot of helpful data that have informed and shaped our work as a coalition and our community to better serve the women of McLennan County. Among one of the most powerful statements we heard from the focus groups was the previously mentioned quote from a female patient: "Doctors need to be more compassionate. First pregnancy I felt like I was just a statistic. I'm just going to rush you and get you out in 15 minutes. I'm not going to get paid that much anyways. It's not about that. It's about making me feel more comfortable in my pregnancy. Letting me know the risks and what can go wrong and what can go right".
It is no secret that doctors are busy- they have a schedule to stick to throughout the day and that often leaves little time to address all of your concerns. But, there are ways you can play an active role in ensuring you make the most out of the time you do get with your physician as this is also your responsibility as the patient.
Here are a few tips that can help you talk to your doctor and ensure a quality appointment time:
Write down a list of questions and concerns before your appointment. If you have a health issue, make sure to include any symptoms you may be having, when they started, how often it happens, and if it prevents you from doing something. Tell your doctor you have this list and share it with them.
Be honest and open. Clear communication is vital in ensuring the smartest decisions are made for your health. It will help your doctor better understand your lifestyle and the best treatment choices for you.
Consider bringing a close friend or family member with you. They can help calm your nerves as well as help you remember the tips your provider may share with you.
Take notes about what the doctor says, or ask a friend or family member to take notes for you. If you don't remember what the doctor shared with you, you can easily look back to your notes for reference.
Learn how to access your medical records so you can keep track of test results, diagnoses, treatment plans, and medications and prepare for your next appointment.
Ask questions– especially if the information you are hearing seems confusing or unclear.
Ask for the doctor's contact information and his/her preferred method of communication in case you have further questions or concerns.
Remember that nurses and pharmacists are also good sources of information and can be very helpful in your health journey.
Above all, remember that you and your doctor are a team and your relationship is a partnership. You can and should work with your provider to solve your medical problems and keep yourself healthy.  Your health is important so make it a priority. Take an active role in this partnership to ensure the healthiest you!
---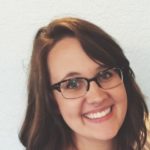 Ashley Steenberger is a second year Master of Public Health student at Baylor University from Northwest Arkansas. Currently Ashley works with the Healthy Babies Coalition as the Healthy Texas Babies Grant Graduate Assistant at the Waco-McLennan County Public Health District and an Intern with Nurse Family Partnership Waco.
(Visited 62 times, 1 visits today)