By Karen Brown
AHEC or Area Health Education Center, has been a part of the Waco community and region for nearly 20 years, but what the heck is it?  Area Health Education Centers were first proposed by the Carnegie Commission on Higher Education in the early 1970's as a means of addressing the maldistribution of health professionals in medically underserved areas throughout the nation. Today, 56 AHEC programs with more than 240 centers operate in 49 states and the District of Columbia.
Texas AHEC East – Waco Region is a part of the Texas AHEC East Program which is run out of the University of Texas Medical Branch in Galveston, Texas. Together, our federally and state funded program, covers 111 counties and over 17 million people. Your local Waco Region is charged with 18 counties in the Heart of Texas. To quote Wikipedia, "AHECs are nonprofit organizations strategically located within designated regions where health care and health care education needs are not adequately met.  An AHEC works within its region to make health care education (including residency and student rotations) locally available, on the premise that health care workers are likely to remain in an area where they train.  An AHEC also works to support practicing professionals with continuing education programs and other support resources and to attract youth (particularly those from minority and medically underserved populations) to health care professions. An AHEC partners with community organizations and academic institutions to fulfill its mission."
Why AHEC? Because in 2015:
35 Texas counties had no physician of any kind
because 80 counties had five physicians or less
because 185 counties had no general psychiatrist
because the physician workforce is disproportionately located in the five most populous counties in the state
because there are 438 designated Primary Care Health Professional Shortage Areas (HPSA) in Texas
because in Texas, only 12% of Texas physicians identify as black or Hispanic
So what do we do?
We help young people learn about and gain access to education to become their community's health professionals.
We provide real-life community educational experiences for health professions students.
We facilitate recruitment and retention support for providers.
We provide health career development education and training opportunities for health professionals
We host community presentations to encourage healthy life styles.
We assist communities in providing systemic change to address health inequity in their community
In short, we want to grow our own healthcare. It's essential that our students know that we need them to be our future healthcare workforce. They need to know that we NEED primary care doctors, we NEED nurses, but there is also a place in healthcare for everyone. Below are just five of the many health care careers that can be completed in Waco in two years or less.
Certified Coding Specialist
Coding specialists work in hospitals, health agencies, medical clinics and other facilities and process data for patient care, research and reimbursement purposes.
1 year certificate program
Average Salary: $15/hr
Occupational Therapist Assistant
Occupational therapy assistants and aides help patients develop, recover, and improve the skills needed for daily living and working.
2 year associate degree
Average Salary: $50,000/yr
Respiratory Technician
Respiratory therapists provide care for patients with lung disease or injuries that affect lung function.
2  year associate degree
Average Salary: $54,000
Biomedical Equipment Technician
Biomedical equipment technicians are responsible for all aspects of the installation and maintenance of biomedical equipment.
2 year associate degree
Average Salary: $55,000
Community Health Worker
As an individual who promotes health or nutrition within the community in which the individual resides
160 hour training
Average Salary: $12/hr
We are thankful to our many community partners and supporters as we work toward "Making Our Communities Healthier."  It is because of our valued relationships within the community that make our programs successful! For more information, please visit:  http://txaheceast.org/waco/
---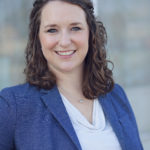 Karen Brown is the Center Director for Texas Area Health Education Center (AHEC) – Waco Region.  She holds a BA from the University of North Carolina – Wilmington, and a MAEd. from East Carolina University. She serves on the Board of Directors for the Texas Rural Health Association and the Texas Society of Public Health Educators. Originally from North Carolina, she enjoys exploring all that Texas has to offer. You will often see her with her husband and son attending local community events and festivals, and she will be the first in line at Waco's  latest culinary addition.  Karen may be reached at 254-753-4392 ext. 13 or email [email protected]
(Visited 31 times, 1 visits today)