MCC provides students access to free online financial education tools
by Candice Kelm
Entering the "real world" is a major step in the lives of young people, and McLennan Community College wants to make it an easy transition for its students. Young people often struggle with personal finances. MCC has partnered with Inceptia to provide access to Financial Avenue, an online program, to give students "a leg up on financial education" by providing "smart resources to help demystify the world of personal finance while talking to them on their level."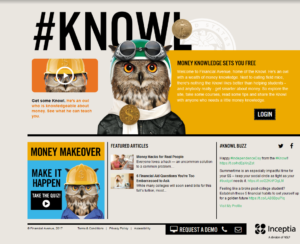 According to its website, Financial Avenue is an online program that helps students "identify their personal money philosophy, gain knowledge of key personal finance concepts from budgeting to investing, and come away from each course with a customized action plan to translate concepts into behaviors." The course uses quizzes, videos, interactive tools, and easy-to-understand tips to help students become money-savvy.
Topics such as paying for college, budgeting, credit, identity theft, career planning, managing student loans, and understanding a paycheck are covered in the following 10 courses:
Psychology of Money
Foundations of Money
College and Money
Free Application for Federal Student Aid (FAFSA)
Loan Guidance
Earning Money
Credit and Protecting Your Money
Spending and Borrowing
Debt and Repayment
Future of Your Money
Each student receives a customized experience that adapts to their interaction within the courses that are based on the U.S. Department of the Treasury's Financial Literacy and Education Commission's financial education core competencies.
To learn more, visit FinancialAvenue.org.  Click "Log in" then "Sign up now,"  and use access code 23mc45.
---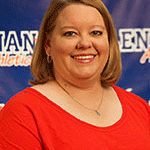 Waco native Candice Kelm has served as the Sports Information Specialist for MCC Athletics since 2006 and lends a hand as a writer to the Marketing and Communications department. She received her bachelor's degree in education with an emphasis in journalism and business from Baylor University in 2002.