Construction Sciences Program Moving Forward at Waco ISD
By Scott Bland
It has been about 16 months since I was approached about helping to put together a Construction Science program at the Greater Waco Advanced Manufacturing Academy (GWAMA). There has been an amazing the amount of progress that has been made since that time a year ago.
We have received approval from the Waco ISD school board to create the Construction Science program at GWAMA with the first classes starting in August of this year. The team of people tasked with getting the program off the ground has succeeded in receiving about $200,000.00 in cash and in kind donations from the private sector to help renovate the space at GWAMA and secure the necessary tools and supplies.
Most impressively, our team, in conjunction with the Texas Association of Builders and Representative Doc Anderson, has succeeded in proposing and passing state legislation that removes the liability insurance concern regarding businesses employing paid student interns while they are in the program. This is exciting not only for the Construction Service program, but it allows all the GWAMA programs to incorporate the paid internship model for its high performing students.  Not to mention what this means to career and technical programs all over the state. In a legislative session that has seen a record number of vetoes and a special session, this was an amazing accomplishment.
I believe we are seeing a turn in the general public's perception of technical and career education. We have ignored and stigmatized this segment of our educational system for so long, the workforce shortage has reached crisis levels. This has resulted in ever increasing costs of both residential and commercial construction. The trickle down effect means the costs of housing and essentially all goods and services go up as a result to offset those costs.
The field of construction has seen a dramatic change as well. Building a home or commercial building is no longer as simple as putting up four walls and a roof. Advancements in technology mean that we can now build structures that are extremely energy efficient and wired into all the current digital demands and capable of advancing into the future with the changing technical capabilities. This means that not only do we need more workers in construction; we need highly educated workers in the workforce.
This means that our construction workforce must be better educated than ever before. The Construction Science program is the gateway to introducing our young students to a dynamic and ever changing industry that is as challenging and rewarding as any industry in our country. Our program is designed to direct students into post-graduate certification and degree programs with the background they need to be successful.
While attitudes towards jobs in the trades are seeing a dramatic turn-around, we need another common belief to begin to change as well. With the high cost of secondary education going even higher every year, the concept of the 4-year degree needs to be re-evaluated. With the senior year paid internship allowing our students to develop relationships with employers in the construction industry, it should be an easy transition from high school to advanced education while continuing to earn a wage. The shortage of qualified workers provides a strong incentive for companies in the industry to work with a young student's work and school schedule, giving the student an opportunity to earn that advanced certification or degree without student loans.
However, working while learning comes with a cost in terms of time. Instead of thinking along the line of a traditional 2-year advanced certification or 4 year degree program, students (and their parents) should be thinking along the lines of a 4 or 6 year educational term. It should be obvious that a debt-free 6 or 7 year degree is much preferable to a 4 year degree and $150,000.00 worth of student loans.
In just a little over a year we have created a program from scratch and succeeded in passing legislation in the process. We have raised more money than the cost of a typical college degree in that time as well and seen attitudes and opinions regarding career and technical education finally begin to change. In August we will see our first students begin the journey towards changing their lives and our industry for the better.
For more information about the Construction Sciences Program, visit the website or contact Donna McKethan, Director of Career and Technical Education.  Her email address is [email protected].

---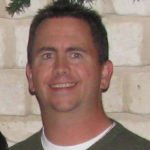 Scott Bland was born and raised in Waco.  He is an alumnus of Baylor University. He worked for Highland Homes in the Dallas area from 1998 to 2001, then joined the United States Secret Service as a Special Agent after the 9/11 attacks.  He retired his commission in late 2006 to return to Waco and take over the family business, Jim Bland Construction, where he has served as Owner and President of the company for the last 10 years. He is currently the President of the Heart of Texas Builder's Association as well as a member of the Board of Directors for the Greater Waco Chamber of Commerce. 
The Act Locally Waco blog publishes posts with a connection to these aspirations for Waco. If you are interested in writing for the Act Locally Waco Blog, please email [email protected] for more information.