A coordinated effort to improve local employment
By Christina Helmick
If you lived in Waco in 2014, then you might have heard about the Upjohn Economic Development Study. If you didn't live in Waco then (or didn't hear about it), the City of Waco commissioned this study to identify the components of an economic development strategy that could concurrently enhance the local economic base and provide a sustainable pathway for economically-disadvantaged Waco residents toward full-time, permanent employment.  You can find this data-driven report by clicking here!
During the summer of 2015, Ashley Bean Thornton wrote a blog post about a local event that focused on hiring individuals who were returning to society from incarceration.  The blog caught the eye of a manager, Robert Saucedo, of a company called Reinforced Earth Company, RECO. Ashley and Robert started a conversation about how hiring needs and the community "support system" for job seekers. This conversation led to Ashley facilitating a group known as the Waco Foundational Employment Network for about a year and a half. The Network discussed referrals between social service agencies, talked to local employers about their hiring needs, and discussed how organizations can work together to better support job seekers to not only find jobs, but keep jobs.
As the Network continued to meet, local employers were drawn to participate due to the concept of having one point of contact for them to call if an employee (who was referred by the Network) needed some type of support, such as housing, transportation or childcare. Through the various conversations and increased interest by the business sector, the Waco Foundational Employment Network evolved into the Waco Employer Resource Network (WERN). This Network follows the model identified in the Upjohn study previously mentioned.
The Waco Employer Resource Network received funding from City of Waco's Budget and Audit Committee in July of this year to fund a three-year pilot WERN program. This funding allows for two full-time positions to implement the work of the network. Caritas of Waco has hired a Success Coach who will work directly with employed individuals to provide the supports necessary to help them maintain employment. HOT Goodwill will employ a Liaison whose role will be to facilitate the network and serve as a single point of contact for employers seeking to partner with community agencies to hire job seekers and/or refer employees to resources. Goodwill is still conducting interviews for this position with the goal to train WERN staff during August and launch the WERN pilot project mid-September.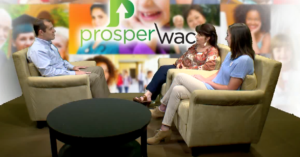 To learn more about the Network, watch this month's Prosper Waco episode on the City Cable Channel.
As this pilot program kicks off in September, there is still room for local employers and those seeking employment to jump on the WERN train! Reach out to Tiffany Fry for more information by sending an email to [email protected].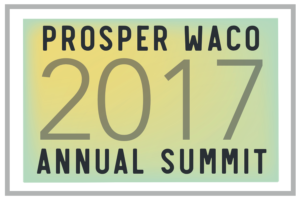 These are the type of innovative, collaborative approaches that are working to advance the goals of the Prosper Waco initiative. A big community-wide THANK YOU goes to Caritas of Waco and HOT Goodwill for being the lead agencies of WERN. If you want to learn more about WERN and other collaborative approaches community organizations are leading to improve Waco, make sure to attend the #Summit17 happening on Thursday, October 12 at the Waco Convention Center!
---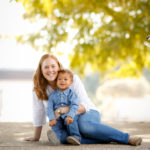 Christina Helmick is the director of communication at Prosper Waco. She is a recent graduate of Baylor University with a BA in Journalism, Public Relations & New Media. Originally she is from Washington, D.C., but has stayed in Waco post-graduation.  She is an active mentor at J.H. Hines Elementary School, enjoys spending time with her family and watching Baylor football. Sic 'em Bears!
The Act Locally Waco blog publishes posts with a connection to these aspirations for Waco. If you are interested in writing for the Act Locally Waco Blog, please email [email protected] for more information.
(Visited 19 times, 1 visits today)