One Summer, Three Takeaways
By Stephen Kuipers
This summer I had the honor of interning with the Texas Hunger Initiative as a Share Our Strength Youth Ambassador. Essentially, my job was to help increase awareness and attendance at free summer meal sites across the Waco/Bellmead area. As expected, I got the hang of things the longer I was in the position. But what I didn't expect was how much this job was going to have an impact on me and how it would change my perspective on work, Waco, and community involvement. As I reflect on my time this summer, I would like to share three major takeaways that I draw from this experience and why they are important to me.
1.) This was a great freshman job!
My initial takeaway was that this job turned out to be such a great way to begin my real-world work career. During our time here, my coworker Keyanna and I gained our first exposure to working in an office environment. We got to explore professional activities like working with Microsoft Suite, creating spreadsheets, doing research, and attending meetings. Amidst this more professional setting, we were  given the ability to make our own decisions and take initiative to accomplish our goals. Interning at the Texas Hunger Initiative has been the perfect balance of working in a professional atmosphere while still having realistic expectations about what we were doing. Getting to have all that my freshman summer has been such a blessing.
2.) The work I did is incredibly important.
According to the U.S Department of agriculture, 1 out of every 6 Texan households live in food insecurity. This means that throughout an entire year, that family is uncertain where their food will be coming from. Children living in food insecure homes obviously cannot provide the food for themselves and are at serious risk of malnourishment. Knowing that I get to work at alleviating this risk by increasing meal site attendance has been very gratifying. I understand that all my effort directly helps kids stay fed so they can stay happy. Additionally, child hunger is connected to many other aspects of child development like personal health, energy levels, and the ability to do well academically. My work addressing hunger improves these other areas of growth, thereby giving the children the ability to live better, fuller lives.
3.) This summer showed me that I can address poverty no matter where I am in life.
Working at multiple meal sites allowed me to travel to many different neighborhoods and organizations. One thing I noticed in almost all the places I visited were people from those specific communities stepping up and helping out at the meal sites. I saw parents standing as chaperones, full-time employees working in non-profits, even Baylor football players helping pass out information cards. At one point we worked with a Baylor Economics professor to run a book club that started solely out of her own initiative. All of this encouraged me that no matter what I am doing with my life, I can always find an avenue to give back to the community.
And this is my encouragement to whoever may be reading this: there is always a way to help address poverty in our community. For me, it was helping address hunger. But there might other branches of poverty that you are better equipped to tackle. It could mean using you finances, using your time, or using your knowledge; any of these are useful fighting poverty. For if we all decide to step in and help those around us, who knows what we can accomplish.
---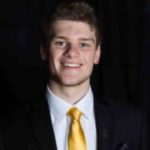 Stephen Kuipers is a Sophomore at Baylor from Reading, Pennsylvania. He, along with Keyanna Taylor, a sophomore from San Antonio, spent this summer involved in the Waco Community through the Summer Food Service Program.
The Act Locally Waco blog publishes posts with a connection to these aspirations for Waco. If you are interested in writing for the Act Locally Waco Blog, please email [email protected] for more information.
(Visited 16 times, 1 visits today)