2017 Greatest Hits #4: Fighting a Monster of our Own Creation
(During December we will be reprising some of  "2017's greatest hits" from the Act Locally Waco blog. I couldn't possibly pick my favorites – so I used the simple (cop out?)  approach of pulling up the 10 blog posts that got the most "opens" according to our Google Analytics.  It is an intriguing collection that gives at least a little insight into the interests and concerns of Act Locally Waco readers. I hope this "Top 10" idea inspires you to go back and re-read your personal favorites.  There have been so many terrific ones… If you would like to see the Top 10 according to Google Analytics, here's the link: 2017 Greatest Hits.  Merry Christmas! — ABT) 
By Andre' Watkins
Growing up in Waco, Texas, gives you a certain kind of insight.  Waco is a mid-sized community that allows its citizens the distinct opportunity to experience all of the levels of socioeconomic strata with ease.  Just take a ride down Colcord Ave.  You will see the homes of the very affluent and the homes of the desolately hopeless on the same block.  This is my Waco.
This Waco has a long history. During the 60's and 70's, Waco participated in a federal program called "Urban Renewal" meant to improve blighted areas of town.  Under this program (called "Urban Removal" by those who questioned its value) entire family units were removed from neighborhoods where they had built and maintained homes and raised families.  Those who remained were expected to pull themselves up by their proverbial bootstraps, which proved to be a difficult task.
Around the mid-eighties, crack cocaine ripped through my beloved city on a euphoric rampage.  Crack took from the rich and poor alike.  This gruesome drug fueled demon was never a black or white problem.  It was a drug addiction problem.
Crack cocaine changed the landscape of Waco.  Middle-class families fled to the suburbs. Neighborhood stores closed.  Restaurants and grocery retailers were boarded up.  This left a power vacuum in the inner city of Waco that attracted crime and despair.
A chasm opened up between the people who left and the often impoverished people who remained.  Waco ISD finds itself in the position of needing to bridge this chasm.  To bridge this chasm we have to be honest with ourselves: very often there is a serious disconnect between the community we serve as a school district and the service providers that work in our schools.
To address this situation we have to deal with some hard questions: How do we expect people to model their behavior after the behavior of those who left them to languish in lack?  Why should I as an impoverished person seek to exemplify a lifestyle of a person or people who won't even come to my neighborhood?  Do you really care about me?  Or am I a charity case or pet project?
Realizing this disconnect, we knew that we had to switch up the flow.  To combat this monster of our own creation, we began to search for methods that other school districts were utilizing successfully.
Restorative Discipline just seemed to jump off of the pages of training manuals and speak directly to the heart of our issues here in Waco ISD.
To quote from the website of Life Anew, a non-profit in Austin that brings restorative practices into local community schools, "Restorative processes create a space where students and adults can develop empathy, respect and common values by listening and learning from one another. This process helps to increase the effectiveness of instruction time, build community and develop students socially and emotionally."
At the heart of Restorative Discipline Practices, we find a tradition as ancient as the campfire circles of old, the Intentional Conversation.  Intentional Conversations are simply focused discussions that seek to determine the root cause of an exhibited behavior.
We acknowledge the truth in the statement made by Sherwynn Patton, Executive Director of Life Anew, "Adverse behavior is just the smoke; when we find the reasons for the behavior, we locate the source, the fire."  We had been spending too much time putting the waters of our logic and education on the smoke.  We never dug deep enough with our conversation skills and listening hearts to determine the location of the fires in our precious students' souls.
As we began to have Intentional Conversations together as staff at Waco High, we began to seek and find our similarities as PEOPLE and to break down our cultural bias.  We then began to spread this infection of emotional affection for the staff through the students into our community.  Waco High dropped its rate of suspension by 46% in two years of Restorative Practices implementation.  I don't care who you are or where you are from – That is impressive!  We celebrate and invite our community at large to join us in repairing harm and establishing community unity.
---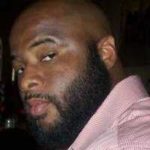 Andre' E. Watkins is a Restorative Discipline Facilitator at Waco High School. He has 16 years of experience working with at risk youth and their families including serving as Detention Supervisor at Bill Logue Juvenile Justice Center and a Training Officer at McLennan County Challenge Academy. He was a Dorm Supervisor at TYC Mart, and is the only person in the State of Texas to be promoted from JCO 1 to JCO 5 in 30 days. He volunteers at the Doris Miller YMCA, as a Prosper Waco Community Engagement Committee Member and as a Football and Basketball Coach for the Waco Eagles.  He is also a Park Ranger for the City of Waco.
The Act Locally Waco blog publishes posts with a connection to these aspirations for Waco. If you are interested in writing for the Act Locally Waco Blog, please email [email protected] for more information.
(Visited 26 times, 1 visits today)