The Story of Jesus Said Love and an invitation to carry fire
By Emily Mills
Have you ever watched a fire burn, mesmerized by the flames, rightfully fearful of its power? Have you seen a small flame light up the night, or the tiniest spark begin a raging forest fire? Fire can bring both massive destruction as well as health and life to a community. Fire is primal and ancient, a symbol of the Divine, Holy Spirit…life to humanity. Fire molds, transforms, destroys, and heals.
And such has been the journey of Jesus Said Love, carrying and holding a hot and holy vision that has burned us through and through, leaving us with a blessing. My husband, Brett, and I began reaching women within the commercial sex industry about 15 years ago after our first daughter was born. We had no clue we would be consumed with a love like we had never known. Before hitting the clubs we were singing contemporary Christian/worship music to an audience that largely spoke our same language. It became familiar, lackluster, and cliché.
After our first outreach to strip clubs in Waco, Texas, we began to hold stories of women whose lives were impacted by severe forms of abandonment, neglect, and loss. Then, a spark was lit that would soon burn our "ordinary" lives to dust. The outreaches took on the name Jesus Said Love and a movement across Texas to "awaken hope and empower change" began.
We launched teams in Dallas, Bryan/College Station, Killeen, San Antonio, Houston, and eventually Tyler. We held the love of Christ out like a hot meal to be consumed right then and there, and it was gobbled up. We began advocating for women whose lives were wrecked and hope waned.
Homelessness, addiction, mental illness, attempted suicide, financial instability, transportation issues, single motherhood, dental problems, health issues, lack of education, legal problems, and even human trafficking were all now landing in our laps. These issues were wicked problems and how do you fix problems, but not people?  We couldn't twist love into control and domination, we couldn't manipulate and call it empowerment. We had to trust in the truth of Love at all costs. We are still learning.
Today, Jesus Said Love has grown deeper with its headquarters at 1500 Columbus Avenue in Waco. We have current outreach teams in Waco, Dallas, Houston, Tyler, and Killeen….these outreaches are the deep roots that ground our fruitful tree. Programs at JSL HQ include:
ACCESS: an 8 week holistic paid internship program for women leaving the sex industry including job training, leadership, parenting, mental health, nutrition, financial literacy, and Bible classes.
Counseling via The Advocacy Center Crimes Against Women and Children on location.
Fight Club: an all female AA Recovery group open to the Waco Community.
Stop Demand School: a sex buyers intervention course for those arrested for buying sex (not located at our building).
Prayer and Worship on Outreach nights.
Lovely Enterprises: a social enterprise of JSL aimed at reducing recidivism into the sex trade by providing living wage jobs and launching micro businesses.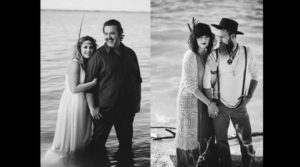 There's a lot of sense in discerning the times we are living in, not merely plugging through life unaware of what is stirring, transforming, and shifting in our culture. We are living in a time where the light is shining on the issue of exploitation and objectification of women and we are learning how this affects our communities. This year at Wild Torch, our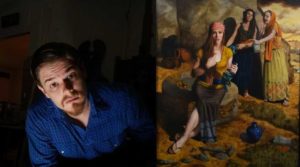 annual gala experience, we will voice a clarion call for hope and change and share the beautiful stories of transformation in our midst! Wild Torch uses the visual and performing arts to share these stories at the Waco Hippodrome!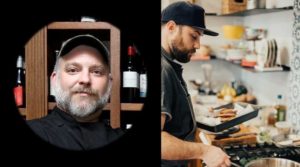 Incredible food pairings by Chef Jason Rolf (of the Grape) and Chef Corey McEntyre (of Milo Provisions) will light up your taste buds, your eyes will feast on visuals from the collaborative effort of Sidekick Agency and Matt Davidson Creative and the live fine art auction will include the talented Ty Clark of Waco and a custom oil painting by Samuel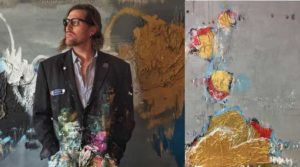 Shelton among others! Brett and Emily Mills along with their band including The Union Revival will take the stage and debut their new song, "Gold". It's an event like none other and one that is sure to leave you fired up!
Come "carry fire" with us. April 23. Waco Hippodrome.
---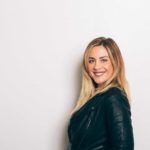 Emily Mills is the Chief Ideation Officer at Jesus Said Love.  In 2004 Emily began reaching women in the commercial sex industry and laid the foundation for what would become Jesus Said Love in 2007. Emily loves leading worship alongside her husband Brett and is a hesitant public speaker. She loves writing music, is drawn to almost any body of water, and adores learning new things. Emily has three incredibly gracious children: Hattie, Lucy and Gus.
(Visited 15 times, 1 visits today)