Prosper Waco: An innovative approach to job retention
By Christina Helmick
In 2014, the City of Waco commissioned a study to identify innovative economic development strategies that could concurrently enhance the local economic base and provide a sustainable pathway for economically-disadvantaged Waco residents toward full-time employment. That study, called the Upjohn Economic Development Study, provided City officials with 80 pages of potential evidence-based strategies to improve Waco's economic development efforts, which would also enhance efforts to decrease Waco's poverty rate.
One of the strategies identified in the 2014 Upjohn Economic Study was the need for an employer resource network. The concept of the employer resource network is to connect the needs of local employers to social service agencies supporting individuals looking for jobs or needing assistance in keeping the jobs. To those who know her, it is no surprise that Ashley Bean Thornton took the lead and created the first phase of Waco's employer resource network, called WFEN (Waco Foundational Employment Network) at the time. For about a year and a half, local employers, social service agencies and staffing agencies met to discuss how each entity can work together to keep individuals in jobs.

Combined with the findings of the Upjohn study and the success of WFEN, the City of Waco provided pilot funding to Caritas of Waco and Heart of Texas Goodwill to be the lead implementing partners of the Waco Employer Resource Network (WERN) in late 2017. WERN's mission is to provide holistic, personalized support to local employers and employees, ensuring a strong, sustainable workforce for today and for the future.
The Network is led by a Success Coach, Spike Burt, and Liaison, Katy Schulz. The Network provides:
Confidential, personalized one-on-one case management for an individual employee facing challenges
Connection to local support services that are beyond the employer's scope of work.
The hope is that this holistic support will result in Increased employee retention and productivity. The collaborative efforts of organizations involved in WERN are working to improve Waco's median household income. Right now, the median household income in Waco is $37,722.
Spike Burt, the Network's Success Coach, supports, assists and encourages each employee to overcome barriers to retaining employment. He connects employees to company, public and nonprofit resources such as:
Childcare
Transportation
Housing
Education (GED, ESL)
Utility assistance
Job training
The Network's Liaison, Katy Schulz, is the central point of contact for employers. She works with organizations involved in WERN, sends out career opportunities to the Network, and coordinates the monthly Network meeting. The monthly Network meetings are focused on bridging the gap between local employers and local resources to support employees.
If you would like to join WERN (as an employer or partner agency), please email Katy Schulz at [email protected]. You can follow WERN on Facebook to keep up-to-date of the Network's activities!

If you'd like to learn more about WERN and other efforts addressing quality of life in Waco, visit The Work page on the Prosper Waco website!  
---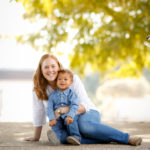 Christina Helmick is the director of communication at Prosper Waco. She is a recent graduate of Baylor University with a BA in Journalism, Public Relations & New Media. Originally she is from Washington, D.C., but has stayed in Waco post-graduation.  She is an active mentor at J.H. Hines Elementary School, enjoys spending time with her family and watching Baylor football. Sic 'em Bears!
The Act Locally Waco blog publishes posts with a connection to these aspirations for Waco. If you are interested in writing for the Act Locally Waco Blog, please email [email protected] for more information.
(Visited 21 times, 1 visits today)