Acknowledging Our Past, Cultivating our Future:Historic Waco Foundation Hosts Community Gathering to Discuss Waco History
The Historic Waco Foundation has launched a strategic process to understand Waco's story from a number of perspectives in order to form future partnerships and programs that would offer the greatest benefit to the community. This post is the first in a series to share with you how that work is progressing and how you can get involved!  For the rest of the posts in this series, click here: Historic Waco Foundation Series. — ALW
By Ashley Wucher
Humans are, generally speaking, emotional creatures. We digest and retain information best when packaged in a way that allows us to connect emotionally with the information presented. Perhaps, then, it should come as no surprise that storytelling has, for so long, been society's primary form of communication. In fact, humans used stories even before written language as one of the very first forms of communication.
Fast forward to today, and we are still a society of storytellers. We package difficult concepts in a familiar story to teach our children from grade school through secondary education. Families tell stories of grandparents and great-grandparents as a way to keep the memories of loved ones alive. Cities use stories to articulate their communities' culture through historical museums, foundations and exhibits. Waco has some great examples of this kind of storytelling such as the Waco Hispanic Museum, now in its third year, and the 2016 Historic Waco Foundation exhibit "Footprints of African Americans in McLennan County" that spotlighted major, yet largely unfamiliar, contributions by local African Americans to the region.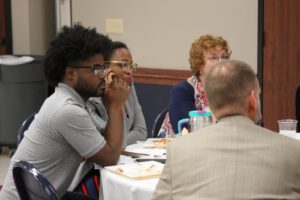 The Waco community has made great strides in recent years to create a space for listening to the stories of the people and places that have made Waco what it is today—but we have long way to go in order to articulate a more complete history of our community that is representative of every Wacoan.
Historic Waco Foundation, a group that has long considered itself the storytellers of Waco's history, has begun to broaden its work and follow its long-held mantra: Preserve, Educate and Inspire. The organization is stepping outside of the historic homes to listen to the community in an effort to become better storytellers of Waco's full history.
The group gathered local leaders representing the Waco-area's diverse communities on September 27 to discuss the rarely told and untold stories of the people and places that make up the City's history. The gathering was the first step in a larger strategic process of understanding Waco's story from a number of perspectives in order to form future partnerships and programs that would offer the greatest benefit to the community. Historic Waco Foundation convened a working group that identified community leaders from across the greater Waco-communities, but the group is now asking for input from the greater Waco community.
Waco-area residents can submit their comments, questions and stories to [email protected]  or by mail to Historic Waco Foundation, 810 South 4th Street, Waco, Texas 76706.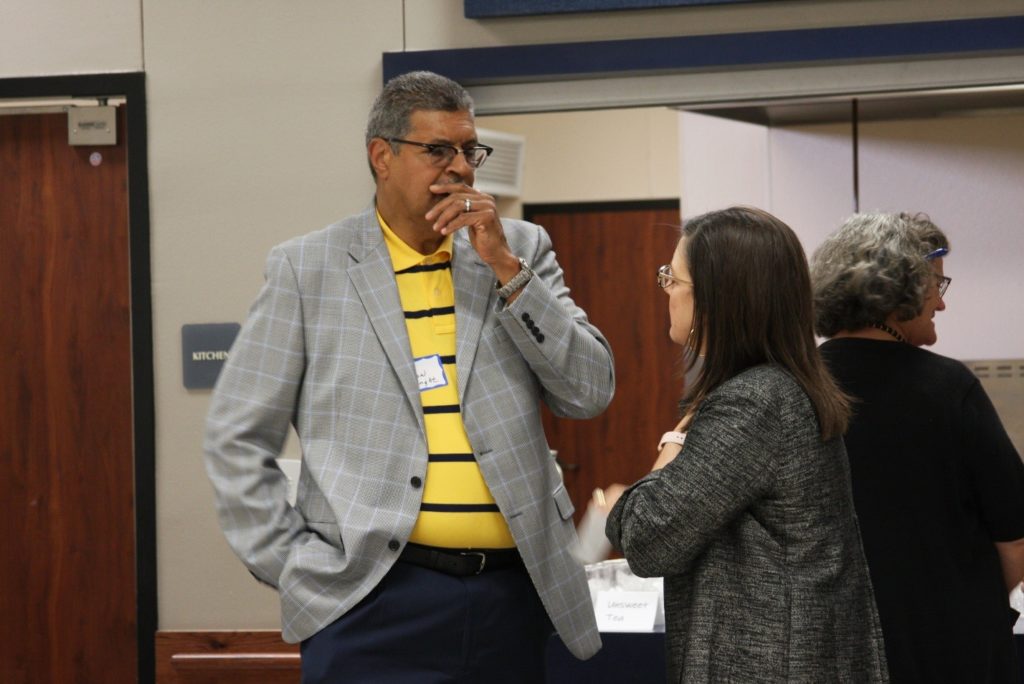 The group discussed the well-known stories of World War II hero Doris Miller and Waco-born Gospel singer, Jules Bledsoe, but it also focused on the stories that have not gotten the attention they deserve, like the Starlights, a Waco-based Mexican-American dance band popular throughout Central Texas in the 60s.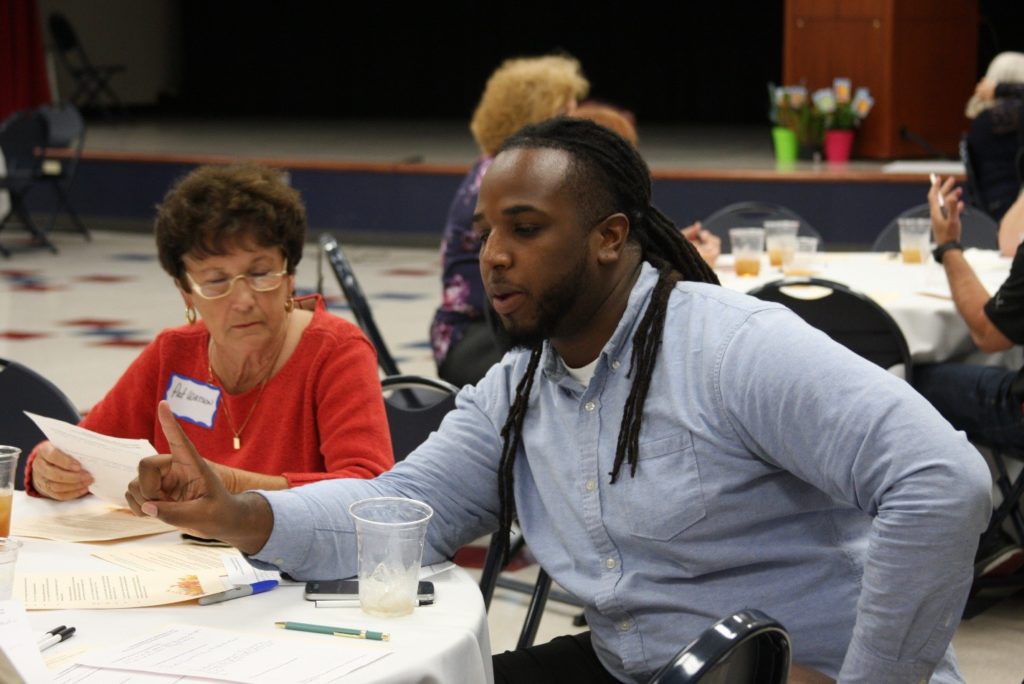 East Waco community organizer, Cuevas Peacock, said the gathering is only the first step in a larger strategic process of understanding Waco's story from a number of perspectives.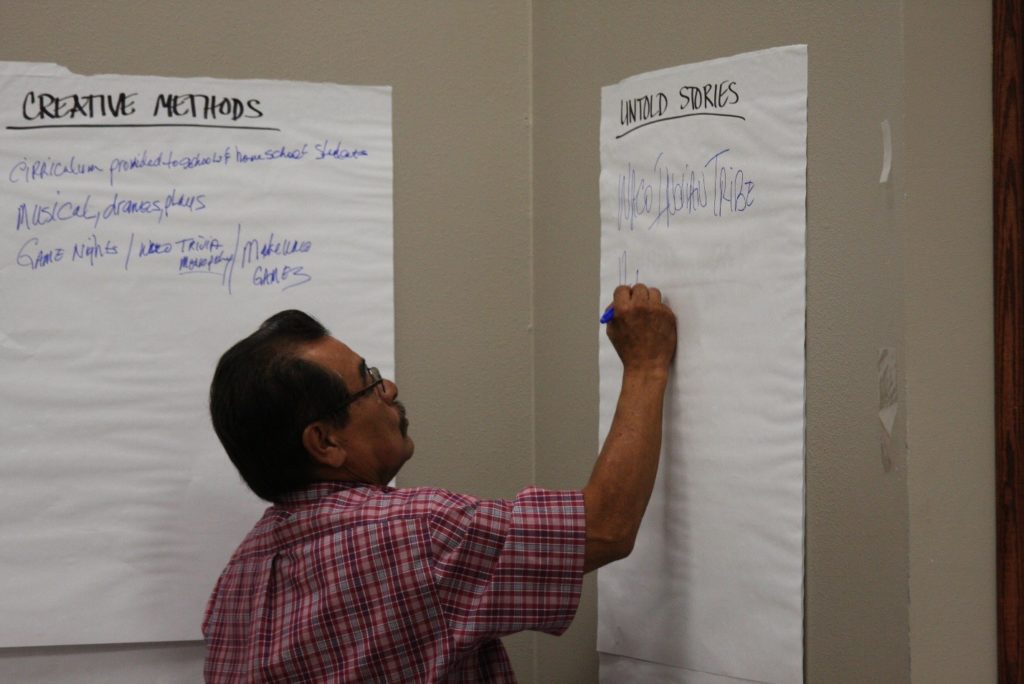 Louis Garcia, Chairman of the Waco Hispanic Museum at the South Waco Community Center, said he looks forward to working with Historic Waco Foundation to tell the story of Waco's Hispanic families, past and present, as the group works to build a Wacoan can see themselves represented.
---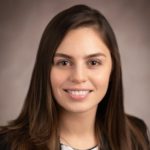 Ashley Wucher is Assistant Director of Community Public Relations at the Waco Foundation. Ashley graduated magna cum laude from Baylor University with a Bachelor of Arts in Journalism/Public Relations, where she served as the News Editor for the Baylor Lariat. Ashley also earned her Masters of Jurisprudence from Michigan State University College of Law. She is thrilled to return to Waco and looks forward to bringing people and ideas together to help the city realize its collaborative vision.