Better Living for Texans: Pizza Night – A Slice for Everyone!
(As I'm sure most of you probably know, one of our Prosper Waco community goals is "McLennan County residents will live healthier lifestyles and access the best available care." With that in mind Act Locally Waco is teaming up with Better Living for Texans to bring you a monthly blog post full of tips for healthy living. For more of the posts in this series, click here: Better Living for Texans. – ALW)
by Lindsey Breunig
Fall is here, which means busy days and busy nights. From the school work (dog school for me), fall sports, and extra-curricular activities, everything is back in session. Hectic schedules between family and friends create limited time to prepare a healthy meal at home. I will admit it, when I am hungry and have limited time, my dinner choices usually are not the healthiest.
I believe it is safe to say we have pizza fans in Waco. Pizza can be cheap, easy, and feed the masses, perfect for those fall days. I can think of numerous occasions where pizza has been the chosen meal for watching away Baylor football games. Pizza is a great go-to meal, but you might be wary to regularly serve pizza because of the nutritional value, or lack thereof. Calories add up quickly when one adds double cheese and extra meat! However, today I've got good news for you! Pizza doesn't have to be unhealthy – read on, and get ready for pizza night, there will be a slice for everyone!
Making a healthy pizza can be easy, a cost-saver, and fun for family and friends. Make the crust and sauce together and let everyone personalize the pizza with their favorite (healthy!) toppings! In the sections below, we will talk about pizza basics; however, once you're in your own kitchen, I challenge you to get creative and make it your own! 
Make Your Own Crust!
Whether it is thick, thin, or deep-dish, in its basic form, pizza crust is made from flour (whole wheat or unbleached are preferred), water, and yeast. If you are pressed for time, buy a pre-made whole wheat pizza crust, or use an alternative crust – English muffins, mini-bagels, flat or pita bread, or French bread make great crust! Does the crust have to be bread-based? No! Sneak more veggies into your pizza by trying out a cauliflower crust, check out this recipe below, and see if anyone notices the difference!
Ingredients: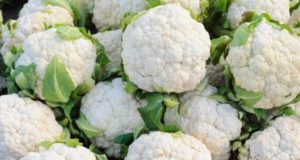 1 cauliflower stemmed and roughly chopped
1 tablespoon olive oil, plus more for drizzling
1 tablespoon minced onion
2 garlic cloves peeled and minced
1 teaspoon dried oregano
2 tablespoons Parmesan cheese
1/4 cup shredded low-fat mozzarella cheese
2 egg whites
To make the Crust: Preheat the oven to 375°F. In a food processor, add the cauliflower in sections and pulse 10 times until it has a rice-like consistency. Place into a dry dishcloth, squeeze and wring out any water into the sink. Pour out on a parchment-lined baking sheet and drizzle with olive oil. Bake for 25 minutes, or until dry and lightly golden. Remove and cool. In a large mixing bowl, add cauliflower and remaining crust ingredients. Mix together until dough forms, then press mixture into two 8-inch circles on the parchment-lined baking sheet. Drizzle with olive oil if desired. Turn oven up to 450°F and bake for 20 minutes.
 Sauce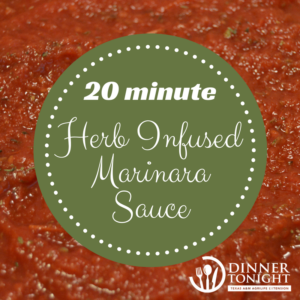 Choose tomato-based sauces like marinara rather than alfredo sauce for a lower fat content. Use a premade tomato-based sauce or take fresh tomatoes and blend them together for your own sauce. For added nutrtients, add fresh or frozen vegetables to the sauce and use a blender to mix the vegetables into the sauce. I recommend spinach or kale! Try this recipe below:
Ingredients:
1 tsp olive oil
2 tsp garlic minced
2 28 oz canned crushed tomatoes unsalted
1 1/2 tsp dried thyme
1 1/2 tsp rosemary
1 1/2 tsp oregano
1 1/2 tsp basil
1 1/2 tsp onion powder
2 Tbsp sugar
 
Instructions: Heat olive oil and garlic in a large saucepan or pot over medium heat. Sauté garlic for 1 -2 minutes until slightly golden. Reduce heat to low and add crushed tomatoes, herbs, and sugar. Simmer on low for 15-18 minutes. 
Toppings
Choose your favorite toppings to make the perfect pizza for you and your family. Something I always encourage is the more colorful, the better! Add your favorite fruits and/or vegetables and you're almost done! Don't like the crunch? Sauté bell peppers and onions before topping. Like a kick? Add some pickled Jalapeños! Something I have found when introducing new veggies is that the more finely cut, the better. When it comes to cheese, use a low-fat cheese, like part-skim mozzarella. If you want a little protein on your pizza, use a lean meat source.
Conclusion
Making your own pizza can not only be a good bonding experience, but it can also provide you with a much healthier pizza that everyone will love! Don't be afraid to let the kids help, many important nutrition-related lessons and habits can be taught over making pizza together. Get the pizza cutter out and save me a slice!
---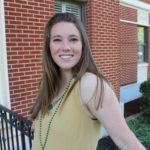 Lindsey Breunig is a graduate of Baylor University and currently works as the Better Living for Texans Educator for the Texas A&M AgriLife Extension Service. She is originally from Grapevine, TX and now calls Waco home. Here in Waco she loves to venture out to Cameron Park, visit the local Farmers Market, and try out the awesome eateries in Waco. If you see her and hear a loud bark, that's her pup Lucy just saying hello.
Cauliflower Crust: https://whatscooking.fns.usda.gov/recipes/myplate-cnpp/chicken-sausage-cauliflower-crust-pizza
Herb Infused Marinara Sauce: https://dinnertonight.tamu.edu/recipe/herb-infused-marinara-sauce/