The Future of Historic Waco — Q & A with Rae Jefferson
The Historic Waco Foundation has launched a strategic process to understand Waco's story from a number of perspectives in order to form future partnerships and programs that would offer the greatest benefit to the community. Act Locally Waco sat down recently with Rae Jefferson, Communications Director at Creative Waco, for a Q&A about the Historic Waco Foundation's recent community gathering and the overall initiative. This post is the second in a series to share with you how that work is progressing and how you can get involved.  For the rest of the posts in this series, click here: Historic Waco Foundation Series. — ALW
ALW: What is your connection to Historic Waco Foundation? Are you on the board?
RJ: I am not on the board, but I am part of a community engagement group convened by Historic Waco Foundation to guide the organization's process of engaging Waco community leaders to talk about Waco's history, including the parts not regularly told. As the Communications Director for Creative Waco, I was particularly interested in focusing on how the arts can be useful in telling Waco's full story.
ALW: Are you a Waco local?
RJ: I came to Waco as a Baylor student, but after graduation, I stepped out of the "Baylor bubble."
ALW: So you started to see Waco through a fresh set of eyes. In other words, your point of view changed.
RJ: That's right. For example, I did not even know Historic Waco Foundation had these homes. I saw them around Waco, but I assumed they were businesses.
ALW: Or dentists offices.
RJ:  Exactly—and over time I started to learn more about Historic Waco Foundation and now I am seeing a desire within the organization for it to encapsulate more of Waco's story than it currently does.
ALW: So I am hearing you say that Historic Waco Foundation is launching a re-energizing effort of sorts. What is the first step in the process?
RJ: That is a great question. Historic Waco Foundation convened a community engagement group tasked with planning and carrying out a meeting of community leaders to discuss Waco's history from a number of perspectives.
ALW: How did you think the community meeting went?
RJ: I think it was a great first step. The community engagement group wanted to ensure we had a number of perspectives, so we invited a diverse group to the meeting, including individuals from interest groups, academic institutions and local nonprofits, among others. It was clear from the conversations in the room that everyone who attended was excited to be there, and it was encouraging to see so many people come out to help with such an important initiative.
ALW: I was at the meeting too, and when you say diverse, I think most people assume you are saying racially diverse, and that was certainly true, but there was also diversity in age, gender, length of time in Waco. What would you say we heard that we would not have necessarily heard if it had not been such a diverse group?
RJ: I had no idea that TSTC was the site of an air force base, and I had not heard much mention of military history during our initial discussions as an engagement group.
There was also talk of the Waco tunnels. Apparently, in the last few years a number of long underground tunnels have been discovered beneath buildings around the city. Their original purpose is still unknown, but it is incredible that there are bits of our city's history that are still surfacing. No one at my table knew anything about the tunnels, and we would not have if we had not gathered that specific group of people together. I like to think it is an indication that we are on the right track with the work we have been doing.
ALW: What do you hope Historic Waco Foundation will do with the information?
RJ: I hope we begin to tell more stories in a creative way. I am part of a creative organization, so I am partial to using art as a way to tell the stories of the past. I also hope Historic Waco Foundation will be able to engage more people in our collective history and that there will be some level of reconciliation with Waco's story, regardless of on what side of history an individual's own history falls. And I also think we can work to get the younger generations excited about Waco's history.
ALW: You know, I have been thinking about that a lot. Why is it important to get young adults interested and engaged in history?
RJ: I facilitated one of the tables at the community gathering, and my table had a former history teacher. He was explaining that his middle and high school students did not care about history so it took the fun out of history for him. Thinking back to my own experience, I hated history class. Now, especially with the way things are in our country, if you do not have an understanding of the history of the people that live around you then you cannot have empathy. If you understand history, you can take steps not to repeat it.
ALW: Tell us a little about the community leaders who participated in the gathering.
RJ: Of course when you think of community leaders you think of leaders from area nonprofits, the arts and businesses, but we also tried to center in on individuals who are not necessarily thought of as traditional community leaders but who play an essential role in the community. For example, the longtime Director of the Richland Mall was at the gathering. If you want to shop in Waco, you go to the Richland mall. It really goes to the notion that history is happening all around us—it is not just sitting on a shelf somewhere.
ALW: Why is this initiative so important now, locally speaking and looking at the big picture?
 RJ: You can really feel a shift happening across Waco. For example, millennials are no longer the generation in college. We are looking to start our careers and settle down, and we are seeing that students are graduating and staying in Waco or leaving for a short time and coming back. Waco is also experiencing immense growth. We are seeing an influx of tourism and with it a fresh energy. But, with that comes the need to step back and recognize our entire community.
ALW: Is there anything from the meeting you would like to work on personally?
RJ: Yes! Many people suggested using the houses as venue space for art shows and concerts; I love the idea of combining history with the arts.
ALW: Lastly, how do others get involved?
RJ: We are currently working on next steps, but in the meantime, we are encouraging area residents to reach out to the Foundation directly at [email protected] or (254) 753-5166 with questions, comments and stories about the people and places that have made Waco what it is today.
---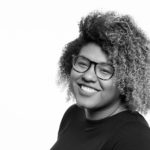 Rae Jefferson is a creative, Netflix-er and marketing professional, in that order. Originally from Houston, she stuck around Waco after graduating from Baylor University with a B.A. in Journalism, PR & New Media and a minor in Film & Digital Media. Now she is the Director of Marketing and Communications at Creative Waco, where she is paid to tell people that there is, in fact, really good art in Waco. She loves her community and learning what it means to serve others, but most of all, she loves her "dog-daughter," Charlie.