By Rebecca McCumbers Flavin
Early voting is underway!  In this blog post, we provide important information to help you make your plan to vote.
1. Plan when to vote:
Early Voting begins Monday, October 22 and continues daily through Friday, November 2. Polls are open:
Monday, October 22 through Friday, October 26, 8:00 AM – 5:00 PM
Saturday, October 27, 7:00 AM-7:00 PM
Sunday, October 28, 1:00 PM-6:00 PM
Monday, October 29 through Friday, November 2, 7:00 AM-7:00 PM
That means you can vote anytime beginning October 22nd until Election Day EXCEPT for November 3, 4, and 5. If you miss early voting, then plan to cast your ballot on Election Day, Tuesday, November 6; polls are open from 7:00 AM to 7:00 PM.
If you received a ballot by mail, those should be returned by 7:00 PM on Tuesday, November 6.
2. Plan where to vote:
McLennan County has vote centers, and you may vote at ANY center, not just the one closest to your house.
During early voting, you have 5 vote centers to choose from:
McLennan County Elections Administration Office
214 North 4th Street, Suite 300, Waco, 76701
Robinson Community Center
106 W. Lyndale, Robinson, 76706
Waco Multi-Purpose Community Center
1020 Elm Street, Waco 76704
 First Assembly of God Church
6701 Bosque Blvd., Waco, 76710
Hewitt Public Safety Facility
100 Patriot Court, Hewitt, 76643
On Election Day, there are even more vote centers to choose from.
Choose a place and time that is convenient for your daily commute. Keep in mind that lines are often shorter during Early Voting.
If you need a ride to the polls, Waco Transit is offering free rides on Election Day. Simply present your voter registration card, or an "I Voted" sticker to the driver to obtain free passage. In addition, Uber and Lyft are offering free or reduced-price fares, depending upon where you live.
3. Plan what you need to bring to the polls and what you should leave behind.
Plan to have the proper ID. Texas law requires that voters present a photo ID at the polls. There are seven forms of photo ID accepted at Texas polling places:
Texas Driver's License issued by the Texas Department of Public Safety (DPS)
Texas Election Identification Certificate (issued by DPS)
Texas Personal identification card (issued by DPS)
Texas Handgun License (issued by DPS)
U.S. military ID card that includes your photograph
U.S. citizenship certificate that includes your photograph
U.S. passport book or card
These IDs will be accepted if they expired less than four years ago, with the exception of citizenship certificate, which must be up to date. If you do not have one of the required photo IDs, you may present an alternate form of supporting identification. You will also be asked to complete "Reasonable Impediment Declaration" to accompany this alternate form of ID, as described here.
Things to leave behind.
Texas law prohibits the use of electronic devices within 100 feet of a voting station. You may not bring electronic devices into the polling places, nor may you take photographs inside the polling places. If you use the Vote 411 voting guide, plan to bring a paper copy with you; you will not be able to use your phone to access the guide. If you take a selfie, make sure you are more than 100 feet beyond the polling place.
You are not permitted to bring or wear campaign material into a polling place. Leave hats, buttons, t-shirts, etc. supporting candidates in your car.
4. Get informed about the races and candidates on your ballot.
VOTE411 is a non-partisan online voters' guide provided by the League of Women Voters Education Fund. Just plug in your address at Vote411.org, and you will receive personalized election information, including a list of races and candidates and races on your ballot. Vote411 has a great feature where you can compare candidates' positions side-by-side. You can print out your ballot with candidate choices and bring it with you to the polls.
Once you have made your plan to be a Waco, TX voter, share your plan friends and family members to help them make their plan to vote, too!
---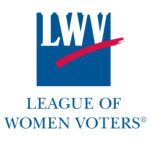 Rebecca McCumbers Flavin serves as Co-Communicator for LWV-Waco, leading the taskforce that focuses on voter registration and get out the vote activities. Dr. Flavin is also a Senior Lecturer in Political Science at Baylor University. The League of Women Voters (LWV) is a non-partisan organization that for nearly 100 years has advocated protecting the right to vote and encouraging the exercise of that vote. The Waco chapter was reformed in 2017 as a League-at-Large under LWV-Texas.
In the past year LWV-Waco has hosted several events, including a voter candidate forum for the March 2018 Primary and the November General elections, voter registration drives, a movie night, and an educational walk co-hosted by Waco Walks. To join or learn more about LWV, follow us on Facebook by searching for League of Women Voters of Waco, or contact the local chapter at [email protected].
The Act Locally Waco blog publishes posts with a connection to these aspirations for Waco. If you are interested in writing for the Act Locally Waco Blog, please email [email protected] for more information.