Active Participation in the Voting Process is Transformational
By Gwendolyn McNuckles
I am experiencing a transformational experience.  I am serving as an Election Official at The First Assembly of God Early Voting location on Bosque Street in Waco, Texas.  This location has recorded the highest number of early voters in Waco for this election thus far.  At the closing of the polls Saturday night more than 10,000 people had cast their ballot there.  Many commented this is a record turnout.
My assignment is to be a greeter.  I help people move through the line to the check-in desks judiciously.  It is a blessing to me to serve in this capacity.  Registered voters from all walks of life pass me.  No matter how people are categorized, at that moment we are ONE.  WE are a homogeneous group with one purpose.  To use our right as citizens of the United States to cast our vote for the candidates and issues of our choice freely and without hindrance.
The lines are longer than anyone can remember in recent history.  Some are frustrated for the wait time.  In previous elections, we have been able to walk in and out.  We forget short lines meant lack of participation.  To have a government that reflects our views and needs we must participate.   As I stand at my post, I celebrate these long lines.  Many people comment with the same pleasure at seeing people using their rights.  Although I realize no one wants to stand in a long line for any reason.  I am grateful for the challenge.  I enjoy the position.  You meet the nicest people in the voting lines.  I have personally met over 5,000 people while working.
This experience is growing and strengthening me.  For example, I am learning it is important to take the time to communicate to people when change occurs. I am learning when I explain things using my best logic, sometimes that is understandable to others…other times, not so much.  I am learning to listen to the opinions of others who don't agree with my brilliant plan.  After I have listened with empathy and not anger, I ask them to provide suggestions that will better suit the situation.  I hear many thoughts that have not occurred to me and try as many as I can.  These experiences are teaching me to be loving, caring, flexible and to work together with people who don't agree with me.
Voting in the United States of America is a precious right. It has been a long hard fought journey to ensure every citizen can take part in the process.  It is something we have grown to take for granted.  I often hear people say they don't vote because one vote does not count.  Susan B. Anthony and the Women Suffragettes marched in the streets, were beaten and jailed fighting for the right for women to vote.  Martin Luther King, Jr. the Freedom Riders and many others marched, were beaten, bled and died for the right to vote.  The minimum age to vote was changed from 21 years old to 18 years old because our young people were dying in the Viet Nam War at the age of 18.  They were fighting and dying to preserve our freedoms that we now take for granted in this nation at 18, but could not vote until the age of 21.
Some think if they are prayed up and place all their trust in God, they need not vote.  They fail to remember even Jesus paid his taxes and instructed all of us to render to Caesar what belongs to Caesar.  No matter how spiritual and religious we may be, there has been a provision to have a voice in protecting the civil liberties we hold dear.  Our right to assembly in our churches was established through the governmental system.  Everything I have cited above requires prayer, to be sure, but they also required civic action.  We will continue to need prayers and faith in God, but we also have a civic duty to participate in the governmental process.
When I met my husband, Roosevelt McNuckles, our first date was Sunday school and our second date was to register me to vote.  Roosevelt was born and raised in Mississippi.  He said, "If people were being killed to keep them from voting; it must be important to vote."  Although he is no longer with us, I remember the lesson well.  I have never missed an opportunity to cast my vote or encourage others to do so.  The system we use in this country is not perfect.  It is fraught with many complaints and challenges.  I charge you: Do not to allow anything to convince you to give up your right to express your wishes for the path this nation will take.  Exercise your right to vote.
---
Early voting is available in McLennan County until Friday, November 2.  For dates and times for early voting, click here: Early Voting Times and locations.
After Friday, polls will be closed until election day, Tuesday, November 6.  Voting times and locations on election day are slightly different from early voting.  For election day voting times and locations, click here: Election Day Voting.
---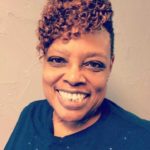 Gwendolyn McNuckles moved to Waco, Texas in 2011.  She is a proud to call Waco her home.  Gwendolyn's background is in human resources.  She enjoys public speaking, teaching and community service.  Gwendolyn is the proud owner of Connections and Reflections, an event planning company that works with individuals and organizations to plan any size event.
The Act Locally Waco blog publishes posts with a connection to these aspirations for Waco. If you are interested in writing for the Act Locally Waco Blog, please email [email protected] for more information.
(Visited 19 times, 1 visits today)