Waco 101: Overlay Districts
(Thanks to Beatriz S. Wharton, Senior Planner, Planning Services, City of Waco, for providing most of this information. – ABT)
By Ashley Bean Thornton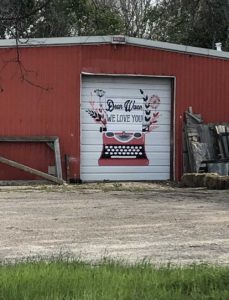 Waco Walks and the Centex Hispanic Chamber of Commerce are hosting a walk on LaSalle Avenue. We hope you will join us! We'll meet up on Saturday, March 2, at 9:30 at the Centex Hispanic Chamber of Commerce offices at 915 LaSalle Aevenue. (Click here for the details.)
As usual, we will be sharing some history and telling some stories as we explore part of Waco on foot. As is often the case, we will also be learning a little bit about urban planning and, in particular, what "steps" (Get it?) we can take to help make Waco a more walkable community.
One of the tools a community can use to improve walkability is to create an "overlay district." The term "overlay" or "overlay district" has been in the news quite a bit lately as the city and business owners consider the future of development on LaSalle Avenue. With that in mind, it seemed like a good time to learn a little bit more about the whole concept of overlay districts and in particular what is being proposed for LaSalle.
What is an "overlay district?"
An "overlay district" is a tool that a community can use to regulate development in a particular part of town or "zone." Almost all land within Waco is "zoned" for a particular use. For example, some land is zoned for commercial use and some for residential use. Each zone has a particular set of rules that govern what may or may not be built in the zone as well as regulations and restrictions about design elements, for example, sidewalks, set-backs, parking, windows, landscaping, etc.
An overlay district is a set of rules that "overlays" the existing base zoning district in a particular area. It provides additional design regulations that address issues that are unique to a specific area. It can include increased regulations/ restrictions or relaxed restriction/ codes. Waco has five existing overlay districts: Brazos River Corridor District, Downtown District, West End District, Neighborhood Conservation District, and College and University Neighborhoods District.
Who can propose an overlay district?
Overlays in Waco have typically been proposed by the city, but can also be proposed by a group who is interested in implementing guidelines to protect or preserve a specific area's characteristics and/or guide future development. The proposed LaSalle Avenue overlay, for example, has been more of a grassroots effort. A group of owners of property along La Salle Avenue organized public meetings and brought a proposal to the city.
Who makes the final decision as to whether an overlay district will be implemented?
Overlays are ordinance regulations and therefore must go through the public process. This means public hearings before Plan Commission and City Council (with two required readings). City Council makes the final decision. City Council can approve, disapprove, or approve an amended overlay. Notices are mailed to all property owners within the proposed overlay boundaries, as well as property owners within 200 feet of the proposed overlay boundaries, prior to public hearings.
What are some of the Pros and Cons of an overlay district?*

Highlights from LaSalle Avenue Proposal
(The full proposal can be found here: https://www.waco-texas.com/userfiles/cms-root/file/Planning/LaSalle%20Ave%20Overlay.pdf )
Purpose:
The purpose of the LaSalle Corridor District is to preserve and enhance a business district that is rich in heritage, historic architecture, business activity and significance as both a destination and a connector. It further aims to guide the LaSalle Corridor's development into an area that serves: nearby neighborhoods and neighboring institutions; Waco residents and visitors; and vehicular and pedestrian travelers.
Application of Regulations:
Within the LaSalle Corridor district, the regulations of each respective base district shall continue to apply to property located in that district, except as expressly supplemented or modified herein. These regulations only apply to new development or a substantial renovation to an existing structure. Designated historical landmarks located in the LaSalle Corridor district may be exempt from section "Architectural Requirements".
The following uses would be specifically prohibited in the LaSalle Corridor District:
HUD-Code manufactured homes.
Television and radio broadcasting towers.
Automobile sale (except as incidental to primary use).
Repair and servicing of automobiles and other passenger vehicles.
Automobile car-washing establishments (unless screened and/or architecturally compatible with surroundings)
Heavy machinery storage, rental, sales and repair.
Machinery, farm sales, repairing and overhauling.
Warehouse storage.
Feed processing and grain elevators.
Tire retreading, recapping or rebuilding.
Motor freight and truck service terminals.
Sand and gravel extraction except from the bed of the river.
Junkyards, automobile-wrecking yards, salvage yards and scrap operations.
Acid manufacturing.
Cement, lime, gypsum or plaster of Paris manufacturing.
Distillation of bones.
Fat rendering.
Fertilizer manufacturing.
Gas manufacturing.
Garbage, offal or dead animals, reduction or dumping.
Glue manufacturing.
Storage or refining of petroleum or its products.
Smelting of tin, copper, zinc or iron ores.
Stockyards or slaughter of animals.
Agriculture feed lots.
Asphalt batching.
Screened or unscreened open storage.
Sexually oriented businesses.
Enclosed outside storage.
Smoke shops
Pawn Shops
Payday Lending
Well drilling shops.
Sidewalks
All new developments and substantial renovations fronting on LaSalle must construct and maintain a 10-foot-wide pedestrian way along the pavement of the street.
Fronting LaSalle, the pedestrian way must consist of a minimum 6-foot-wide sidewalk and a minimum 4-foot-planter strip between the sidewalk and street.
Fronting other streets, the pedestrian way must consist of a minimum 5-foot-sidewalk and a minimum 4-foot-planter strip between the sidewalk and street.
If the paved portion of the pedestrian way exceeds 8 feet in width then streetscape and landscaping must be incorporated into the design of the pedestrian way.
Want to learn more about LaSalle Avenue and how all this might look "in real life?" Join us for our walk! See you Saturday! Want to find our more about Waco Walks? Follow our Facebook page or join our email list.
---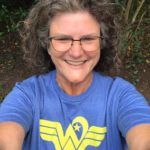 This Act Locally Waco blog post is by Ashley Bean Thornton, she has lived in Waco almost 20 years now. Far longer than she ever lived anywhere else. She likes to walk. If you see her out walking, honk and wave and say, "Hi!"
The Act Locally Waco blog publishes posts with a connection to these aspirations for Waco. If you are interested in writing for the Act Locally Waco Blog, please email [email protected] for more information.