East Waco Voices: Feeding the (Healthy!) Body and Soul at Carver Park Baptist Church – Part 1
(Carver Park Baptist Church is helping to lead a healthy food revolution in East Waco through their food related ministries. They have so much going on that we couldn't squeeze it into one post. This is Part 1 of the story. Stay tuned for Part 2! – ALW)
By Khristian Howard
In the South, food is the social apex of our culture. In a region that is known for its hospitality and deep religious roots, food could not have a more important role. Nowhere else is this more apparent than in the church. At Carver Park Baptist Church, Evelyn Moore has been leading the Culinary Arts Ministry in healthy, innovative directions.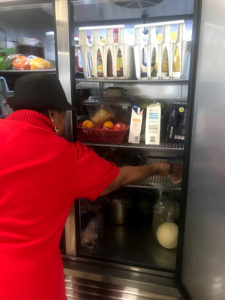 As the name suggests, the Culinary Arts Ministry is more than just a food and fellowship team. Under Mrs. Moore's direction, this ministry is introducing the church and community to healthier ways to prepare and eat cuisine that they have enjoyed for generations.
Evelyn Moore has been a part of the Waco community for over seventy years and a part of Carver Park Baptist Church for over forty. After leaving Waco as a young adult, she returned with her husband to raise her children here. "When it came time to raise my children, my husband and I talked about it and we felt that Waco was a quiet, reasonably positioned place to raise children in," she says.
Having been raised in church, Moore was no stranger to serving the community. As a young mother, she and other church members were involved with neighborhood improvements like advocating for paved streets, getting a local landfill closed, and school integration. Moore says, "Community situations have always been a part of what our life was…we were involved with everything political or that had to do with improving the community."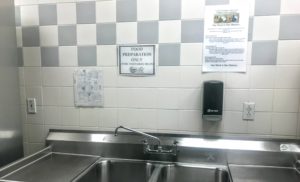 In the Culinary Arts Ministry, Mrs. Moore and her team approach service with thoughtfulness and creativity. "We make sure that whenever we have a church function, we have a reasonably healthy meal," she shared. This includes two Sunday breakfasts, a mid-morning snack for the children, bereavement meals, meetings, and other church events.
When asked how she classifies a meal as "reasonably healthy," Mrs. Moore explained that the meal components consist of two to three vegetables, little to no fried foods, whole grains, and as many fresh greens and fruit as possible. She stated, "Whatever is in season and is reasonably priced is what we offer on the menu every Sunday." She explained that improving your diet is all about making informed decisions about what ingredients, foods, and processes to substitute, for example baking instead of frying, having 2% rather than whole milk, and substituting agave for sugar.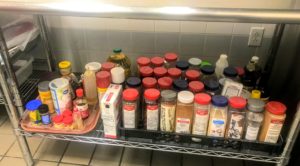 In the past, due to kitchen limitations, nutrition was sometimes compromised for time and ease of preparation. The church would often send out for fried chicken when there was an event. Moore says this was one of the first things they opted to change, "We wanted to get away from that fried chicken because fried chicken is…fried chicken! It's saturated in fat, and it's not always good for us."
So, how has this nutritional shift been received by the church members? Evelyn says, "People who never ate carrots before, eat our carrots. People who never ate beets before, eat our beets…They're learning how to prepare things they've never made before." The key is creating familiarity for people who are afraid to branch out. To help create this, the Culinary Arts Ministry implemented a tasting day, "We have even done a heart healthy menu…We wanted to show people on that particular day that you could have tasty food, without it being bland and it can still be healthy."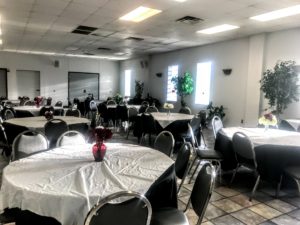 The Culinary Arts Ministry makes it a point to educate the rest of the church staff as well. Every third Sunday, they host a class where they discuss foods from the Bible, give hospitality training, and share tips about what to expect when hosting guests. More specifically, among Carver Park's senior Bible study group, Moore is sharing more detailed information about health, nutrition, and exercise. "They're lifestyle changes, not a diet. Our whole objective is to make us better, and to help others be made better by what we learn and do."
For the community at large, Carver Park Baptist hosts an annual event titled, Feed My Sheep. Here, community members can join them for a healthy dinner and can receive food basket donations. Aside from this, people can come in to any service and eat there at any time.
The abundance of knowledge and resources within the Culinary Arts Ministry begs a pertinent question: Why doesn't the community make healthier food choices? "I actually believe that people don't eat healthy because of finances," Moore shares. She began to reflect on previous attempts to connect the people in East Waco to healthy food. One of those early efforts was the "Veggie Van" organized by World Hunger Relief, Inc. As the name implies, the organizers would bring a van full of fresh vegetables to East Waco on a regular basis and offer them for sale. "I thought that the produce wagon that used to come through was pretty good," Mrs. Moore says, "but they were a little bit expensive for the people in the neighborhood." To remedy this, Moore has high hopes of rebuilding the church garden which would provide fresh produce to the community each week – with no obligation to turning a profit.
Another key ingredient Moore says is needed to help the community eat healthier is education – not only for nutrition, but for buying fresh with a low budget. "We need to get people educated on what they can eat without it being so expensive. Everybody says eating well is so much more expensive, but if [they] knew how to eat and how to prepare it [they] wouldn't spend as much money."
Moore is a strong believer in making a plan and sticking to it. Her advice to those who are new to or struggling with eating healthier? "Go to the market with your budget and your menu and have what you buy be geared to that. Work within those parameters. The next week do the same thing, and you're going to learn that the food is much more tasty and makes you feel much better."
Evelyn Moore continues to be a leading voice in improving the nutritional components of meals within her church and her community. However, she is just one of a team of individuals at Carver Park Baptist, and in East Waco, who are seeking to improve lives through better food. Another of these individuals is Helen Lewis, who manages Carver Park's expansive food pantry. We will share that story in Part 2 of this series.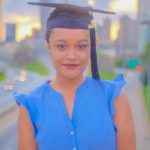 Khristian Howard is an Atlanta native and a recent graduate of Georgia State University where she earned a Bachelor's Degree in Social Work. She has a passion for empowering communities through service, and seeks to connect advocacy to creativity. Currently, she is serving as the AmeriCorps VISTA for Texas Hunger Initiative Waco, where her work focuses on fostering collective impact to improve health and eating habits in East Waco. When she is not working, you may find her sharpening her culinary skills or exploring new poetic and artistic pathways.
The Act Locally Waco blog publishes posts with a connection to these aspirations for Waco. If you are interested in writing for the Act Locally Waco Blog, please email [email protected] for more information.
(Visited 86 times, 1 visits today)