The Future of Teacher Education in Waco: A Call to Act
By Brandi R. Ray, Ed.D
The Heart of a Teacher Educator
When I was 9 years old President Ronald Reagan announced that the first citizen to go into space would be a teacher. This teacher would be a part of the Challenger Mission that was set to launch in January of 1984. The teacher that was eventually chosen for the mission was Christa McAuliffe, a social studies teacher from New Hampshire. She spent a year away from her classroom preparing for the Challenger Mission and training for space travel. I followed the news intently that year, watching TV clips about her preparation. Nine-year-old me believed a teacher, a professional lifelong learner and scholar, could do anything…even travel to and teach in space.
Fast forward ten years to January 1994. The 18-year old me was a senior at Coahoma High School, set to graduate third in my class of about 75 students. Although I was a good student, I was unsure of what I wanted to be or what major I should choose for college. I was meeting with my high school counselor. "A teacher," I mentioned that day, "I think I could be a great teacher." The counselor looked up at me with a concerned gaze. "Brandi, how about becoming lawyer? Major in Communication then go to law school. You can do so much more than just teach." She encouraged me to "set my sights high," teaching could be my "fallback."
As I pursued my career journey, that counselor became one of many who referred to teaching as my "fallback." Boy were they wrong!
Teaching, and now teacher education, are my purpose. Teaching is my calling, my vocation, my chance to be a difference maker, a change agent. As a teacher I have had the opportunity to continually learn and be creative, to profoundly impact the lives of children, to contribute to my community, and to work in an environment that is never dull. For me, teaching was and is a rebellion. Teaching is a way to impact others and transform myself on a daily basis. I can be a lifelong scholar and student, seeking new knowledge my entire life. I can work and always be relevant. Teaching is my chance to change the future. As the author Henry B. Adams once said, "A teacher affects eternity: he can never tell where his influence stops." Teaching is power.
The Call to Teach
Each day, over 350,000 teachers in the state of Texas enter their classrooms and work tirelessly to educate our children. In a recent opinion column for the Dallas Morning News two of my personal educational icons, Wesley Null and Diane Ravich, discussed educational reform in Texas. They noted that: The heart of any school is the teacher. The only way to ensure that every Texas child receives a quality education is to place a well-educated, well-prepared teacher in every classroom. That truth will never change.
The demand for qualified teachers is growing desperate. According to Texas Education Agency (TEA) estimates, Texas will require a 26% increase in teachers to keep up with our rapidly growing population. According to Jessica Attas, Vice-President of Public Policy for the Greater Waco Chamber of Commerce, there are some tremendous challenges in teacher recruitment and retention in our own community. Citing a recent InvestED TX report, Attas notes that the higher education teacher pipeline is down 22% since 2010, while the K-12 student enrollment growth has increased 10%.
The Call to Act
This data translates into a very clear local directive. Simply stated: If we expect to have the excellent, well-prepared teachers required to meet our needs in the greater Waco community, we need to start growing our own.
We need some of our best and brightest Waco area students to become teachers.  We need an excellent, affordable, local option for those students to get the higher education they need to become high-quality teachers. We need the best teaching professionals in our local school districts to mentor these teacher candidates.  Then we need these brand new, well-trained teachers to go to work for our local school districts and stay here in the Waco area to build a bright future for our community.
TechTeach

In September of 2018, I was hired by Texas Tech University Waco and Texas Tech University College of Education to begin the work of establishing a quality, affordable teacher education program in Waco.
That program, "TechTeach," is a clinically intensive, competency-based degree program designed to prepare teachers who will improve the academic achievement of K-12 students. New teacher candidates will start working in classrooms in their first semester of college. They will use state of the art digital technology to capture their instruction. Then they will use this video footage to evaluate and improve their teaching effectiveness.
TechTeach candidates will work in partner districts alongside an experienced, handpicked mentor teacher. This co-teaching will involve working together to plan, carry out, evaluate and adjust instruction in whole-group and small-group settings.
Our program is an important one. It is rigorous and it provides an affordable educational opportunity for would-be teachers in our community. We expect our graduates to enter the classroom confident in their ability to teach and with very little debt. This can have a profound effect on teacher retention.
High quality teaching in our local classrooms is a critical need. Institutions of higher education have a responsibility to recruit and train a strong, diverse pool of teacher candidates who can meet that need. I believe our program at Tech Waco will do just that. I am a teacher. Teaching has never been my "fallback" profession. I am proud to say that teaching and teacher education have been my lifelong rebellion. Just as Christa McAuliffe said during an interview before the Challenger Mission, "I touch the future: I teach."
---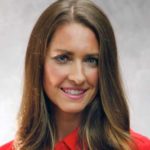 Dr. Brandi R. Ray is the Site Coordinator / Instructor for the College of Education at Texas Tech University Waco. Receiving her doctorate in Curriculum and Instruction, Brandi has worked in teacher education at the university level for over 15 years. She has been married to her husband Lee for 18 and half years and has three children, Aidan who is 16 years old, Lily who is 11 years old, and Leighton who is 6 years old.
The Act Locally Waco blog publishes posts with a connection to these aspirations for Waco. If you are interested in writing for the Act Locally Waco Blog, please email [email protected] for more information.
Notes:
(Visited 34 times, 1 visits today)