Thanking the people who feed our leaders
By Craig Nash
When asked what her favorite part of the job is, Lakaisha Clark, the cafeteria manager at Parkdale Elementary School in Waco, gestures toward a room full of kids eating breakfast and replies, "This."
"I don't know what other people say about the kids here, but when I look out across this room, what I see are a lot of leaders," she said. She loves speaking to kids individually and giving them encouragement to see in themselves what she sees in them.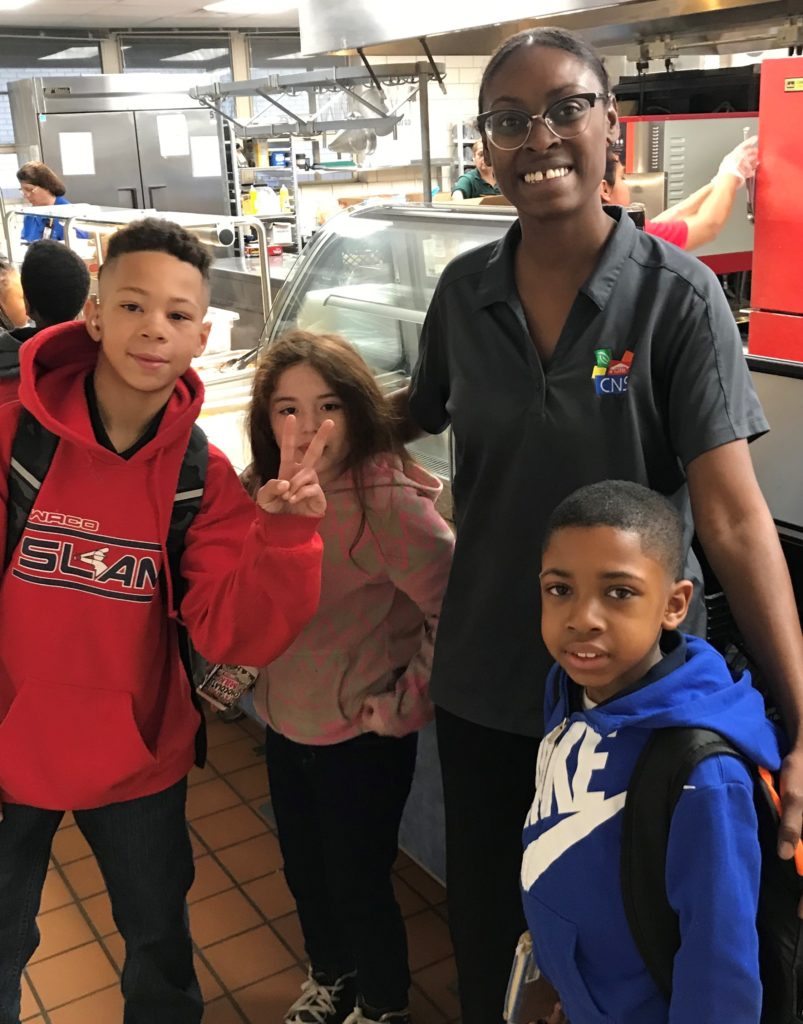 That ability to see the potential in others is likely one of the reasons she is in her current position. When this school year began, she was hired as a cafeteria worker at Parkdale. The management with WISD Child Nutrition Services quickly saw her leadership abilities and promoted her to Cafeteria Manager. The school has seen a drastic increase in both attendance and breakfast participation this year, which has had Clark overseeing a lot of changes in her cafeteria service. New workers have been added and physical changes to the building were made to accommodate an extra line for students to enter in.
She is at the school by 6:00 am and by the time she leaves around 3:00, has served Parkdale students over 450 breakfasts, 600 lunches, as well as afternoon snacks. All of this while managing a team of workers, placing and receiving orders, and tending to regulations associated with operating a USDA program. According to Assistant Principal Wendy Moulds, Ms. Clark does all of this with a smile on her face and an infectious, upbeat personality that lifts the spirits of students, faculty and staff.
At the Texas Hunger Initiative, we are convinced that addressing poverty and food insecurity requires a multi-pronged approach that includes policy makers, business, community leaders and non-profit organizations. But the foot soldiers on the front lines of ending childhood hunger are the Child Nutrition departments at our public schools. Food Service directors of these departments, like Cliff Reece at Waco ISD and Dave Thiel at La Vega ISD, oversee massive, complicated programs that have one goal in mind: To feed children. They are often the unsung heroes in our community, working behind the scenes to provide nutrition assistance to tens of thousands of kids in the Heart of Texas Region.
Usually food insecurity in families means that meals are spread thin, or difficult decisions have to be made about purchasing choices. But occasionally it means that school breakfast will be the first meal a child has eaten since they left school the previous day. Cafeteria Managers and food service workers like Lakaisha Clark recognize this, which gives them a sense of mission and intentionality about the work they do.
The first full week of March every year is National School Breakfast week, which is set aside to recognize the importance school breakfasts have in all of our communities. This week in the Heart of Texas, student athletes from Baylor visited campuses in Waco and La Vega ISD's to celebrate the role Child Nutrition Departments play in the health and wellness of our kids. You should consider joining them in this celebration by taking some time this month to speak a word of encouragement to the Child Nutrition staffs of our local schools. Their work is done with great care and a deep love for the children in our communities.
---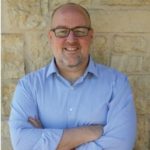 Craig Nash is the Regional Manager for Child Hunger Outreach at Baylor's Texas Hunger Initiative. He enjoys talking and writing about Waco, Country Music, and Faith. He blogs at 17dutton.com.
The Act Locally Waco blog publishes posts with a connection to these aspirations for Waco. If you are interested in writing for the Act Locally Waco Blog, please email [email protected] for more information.
(Visited 66 times, 1 visits today)