By Nathan Embry
Lemonade Day is coming! We are well underway, working with the enthusiasm and energy that this ambitious program deserves.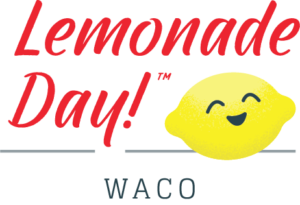 For those of you who are not yet familiar with Lemonade Day,  it is program that encourages kids to become entrepreneurs by creating their very own small business: a lemonade stand.  The program started in Houston in 2007 and has grown from serving 2,700 kids in one city to involving 1 million children across North America – including Waco!  This year we are thrilled to have well over 100 kids participating.
Kids in all parts of Waco have the optimism and energy to become successful entrepreneurs. Through the Lemonade Day program, parents, teachers and mentors sign up to guide kids through lessons that help turn that optimism and energy into business success.
They begin by teaching students to have a dream and vision, then create a business plan, and finally, they execute the plan by building and running a real Lemonade Stand on Lemonade Day – May 4!
The curriculum has many exciting aspects that we love to talk about:
1. It encourages the kids to find business partners, or investors, to invest in their lemonade stand. They ask for loans to get started and are expected to pay the investors back.
2. Kids need to pick a spot for their stand in Waco. This allows them to discover real-life lessons in real estate, like traffic counts and commercial areas of the city.
3. The book the kids receive talks about budgeting, income, expenses, and goal setting.
These basic business lessons plant the seeds for kids to start thinking of themselves as entrepreneurs when they get older.
Another awesome part of this program is that it teaches kids to save and give as well as to spend on themselves. Students research then select a nonprofit they want to support. They are encouraged to donate a portion of their profits to that charity.
On a micro level, we know the program is working. The kids that participate love the idea of making their own money and being the boss of their company for a day. Studies from previous years show participants improving in problem-solving by 82%, self-esteem by 84% and major improvement in communication skills by 86%!
We currently have 115 kids registered. Many of the kids are working in groups, so we will have around 30 lemonade stands spread out around Waco on May 4. If you want to help, there are several ways you can get involved:
Participate – Would your kids or a kid you know like to participate in Lemonade Day? Registration is nearing the end for this year, but a few slots are still available. If it's too late for this year, consider signing up for next year. Contact me for more information by emailing Nathan Embry at [email protected].
Donate – Donations can be made to this local effort that will go only to the Waco Lemonade day, and Waco kids. Contact me for more information by emailing Nathan Embry at [email protected] .
Enjoy some Lemonade! – The most important way you can support Lemonade Day and Waco's young entrepreneurs is to shop Lemonade Day! On May 4, find a lemonade stand in Waco and spend a few dollars on some lemonade. They can only count the money they earn.
This year we are lucky to have several sponsors that believe in the youth of Waco and want to see this program succeed. Local companies like Texas First State Bank, H-E-B, Canes Chicken, Baylor University, Stiba Wealth Management, KWTX, The Greater Waco Chamber of Commerce, Stan Parker, the Northwest Optimist Club, Watermill Express, and Lemy's Soft Freeze Lemonade have donated time, money or services for this to be a success.
We are off to a great start. With so many talented kids in all parts of Waco, there is great potential to bring this fun educational program to many more people in the coming years. With your help this year on May 4, we know we will see many young entrepreneurs running successful businesses all across Waco.
---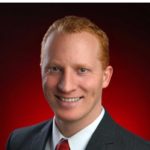 Nathan Embry is the City Director for Lemonade Day and works in commercial real estate. He has lived in Waco for 11 years and hopes to never leave. He faces each day with his best friend/wife, Emily (Toots). Together they do the best they can raising two children, Reagan and Madison. You might find the Embry's serving on city boards, feeding the homeless, helping tourists downtown, and patronizing local businesses.
The Act Locally Waco blog publishes posts with a connection to these aspirations for Waco. If you are interested in writing for the Act Locally Waco Blog, please email [email protected] for more information.
(Visited 125 times, 1 visits today)