Homecoming at The Cove: Reflecting on the Commitment to Love
By Amy Jimenez, Cove Board Member
I was busy rushing around the hallways of the Cove adding last minute touches to the decorations for our first Annual Alumni Dinner. The Cove staff, board members, and volunteers had worked hard to make the Cove feel special to welcome home our Cove Scholars who graduated the past two years. Our theme was "Welcome Home," a homecoming of sorts, and we hoped the night would feel just that for our students: like home.
He walked through the door a few minutes early, and to me, it was Deja vu. He was home. He was our first student ever to walk through the doors of the Cove on the first day it opened in October 2016. He was the same student whose eyes lit up at the Marvel art on the walls and said, "This place is for me?"
He jumped right in to help me put the silverware and napkins on the table. I yelled his name in excitement and he just smiled and said that not much had changed. He shared that he was trying to survive college and that it was a lot harder than he ever thought it would be. I encouraged him that he was already 3/4th of the way of finishing his first year, that in itself is a huge accomplishment. Not everyone makes it that far.
The other students began to pour in. They immediately found their spots and rhythm as though time had not even passed. The hallways filled with laughter and chatter, as old and new volunteers, staff, and students reminisced.
Current Cove Scholars lovingly decorated a Welcome Home sign that sprawled the dining room entrance. Our graduates admired it and asked how certain students were doing.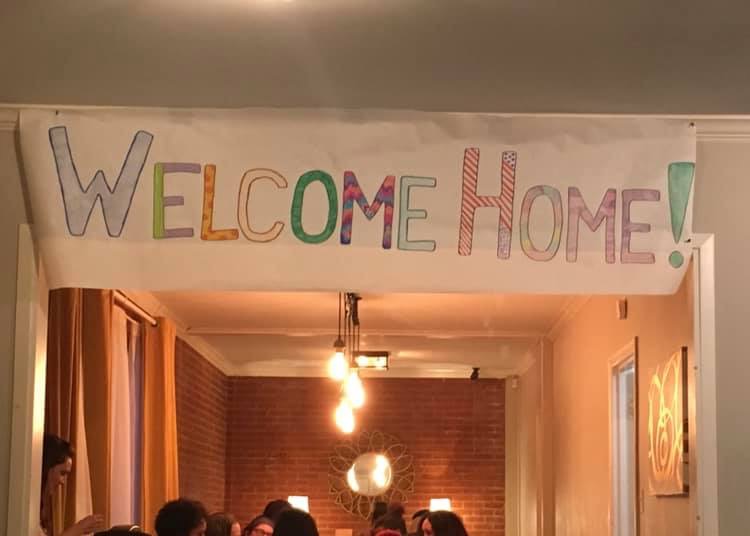 The Cove is a nurturing center for youth experiencing homelessness. Our goals are to ensure students have the opportunity to thrive. In Waco ISD, approximately 1,000 students were identified as homeless in the 2017-2018 school year. 335 of those students were in high school, and at least 1/3 of them were unaccompanied, which means they were not living with their parent or legal guardian. What does this mean?
It means many of our students are experiencing homelessness on their own. They are couch surfing—staying place to place—but are still attending school and trying their best to graduate. They are missing the adult support at home to encourage them to show up to class, do their work, and make it across that stage at graduation. That is where the Cove comes in.
The Cove offers a safe environment Monday through Thursday, 4 – 8pm, for students to access showers, mental healthcare, case management, a family-style dinner, healthy snacks, an optional workout program, washer/dryer, tutoring services, educational programming through community partners. The Cove is filled with loving, caring adults that want to ensure our students have every opportunity to finish high school and become thriving adults. The past two years, we have seen 31 of our Cove Scholars graduate from high school and enter into adulthood prepared to succeed.
At our Alumni Dinner, the warmth that filled the room brought to mind every person in our Waco community who has committed their love to the Cove. Every dinner made, every hour tutored, every dollar donated, every Uno game played—these were the memories students rattled off, and these commitments have changed the course of our students' lives. I am thankful for a community like ours, who comes alongside our most vulnerable community members and gives them care, opportunity, value, and empowerment. The deep connections that are built here change the trajectory of all our lives, and I believe Waco is better for it.
Haven't been to the Cove? We would love for you to schedule a tour! Also, please consider donating. Your commitment will impact students by providing a safe place for them this summer, as well as all throughout the year!
---
The Cove is currently seeking volunteers this summer so we can be open to meet the needs of our students. The Cove will be open June-August from 12pm-4pm, so our students can have a safe place to be, catch up on school work or prepare for STAAR tests or college entrance exams, and to have access to the important resources they need. If you would like to support the work at the Cove, please visit www.thecovewaco.org.
---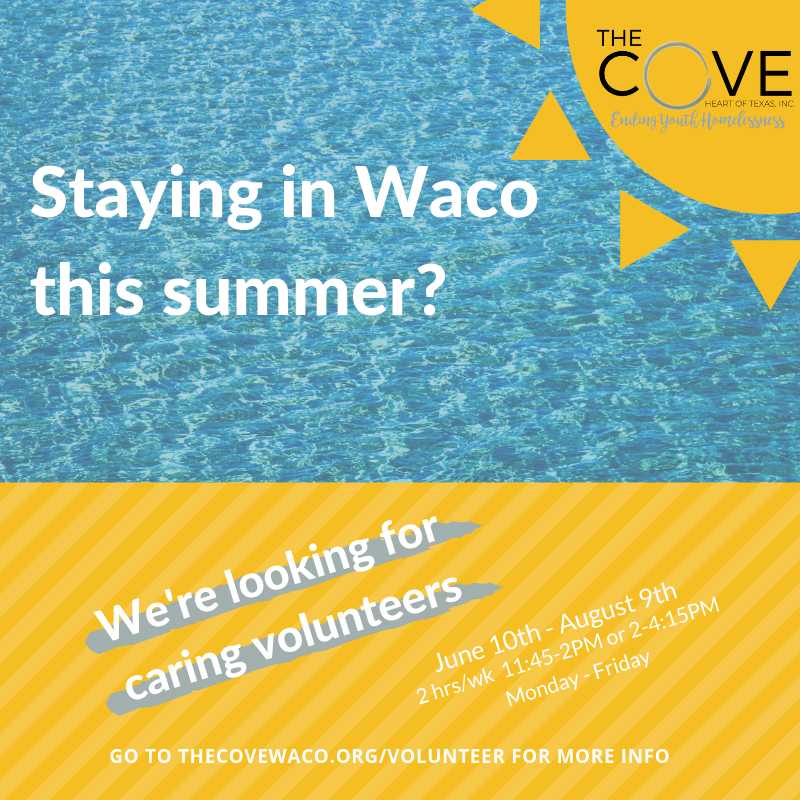 ---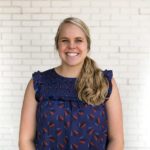 Amy Jimenez is a community member of Waco and lives with her family in the Brookview neighborhood. She is a licensed social worker with Waco ISD who proudly works alongside youth who are experiencing homelessness. She serves on the board of the Cove, alongside many in our Waco community who devote their time, love, and expertise to ensure students have the opportunity to thrive. She is a proud wife, Baylor Bear, follower of Jesus, and is loving her new role as a first-time mom.