Top 10: The MCC Cosmetology Salon is Getting a Makeover
Top 10 "Most Opened" Blog Posts of 2019: # 8
by Mandie Meier
As the students at McLennan Community College's Cosmetology program are making over their clients, their salon is getting a makeover as well.
In 1988, the cosmetology building at MCC moved from the main campus in the Applied Science building to the Community Services Center. Since then, only the reception area has been remodeled. Now, the salon is finally getting a renovation.
During phase two of construction, which began in May, the salon is being completely gutted. The walls have been knocked down, leaving one big floor plan. Construction will also be cutting in windows.
"Every countertop, every styling chair, every station," said Laura Hays, Program Director and Esthetician Professor. "Everything is brand new."
Hays, who has worked at MCC for 29 years, is proud to say the program has come a long way in the past several years.
"Enrollment right now is at an all-time high," Hays said. "We are at capacity. That's probably one of the biggest changes, I think."
Not only is enrollment high, but so is the success rate for students taking board exams. Both programs have a 100 percent pass rate on state examinations.
Hays said she is most excited for the students to have a nicer salon to work.
"Really and truly, I know that the community is extremely important," Hays said. "But, just for our students to be able to be in a cosmetically up-to-date modern salon environment, it just gives them a nice, updated place to come and learn. That's just so important. They're so excited. They can't wait."
Sidney Smith, a third semester MCC cosmetology student, was well into her cosmetology education at another institution before deciding to start over with MCC.
"Before coming to MCC, I had the opportunity to see that a beautiful school doesn't mean there's a good education," Smith said. "However, here, your teacher is there with you from start to finish with whatever help you need."
Although she believes a beautiful salon doesn't necessarily equal a good education, she thinks the renovations will improve the overall atmosphere and give everyone something to look forward to. She also said that cosmetology and aesthetics go hand and hand.
"I just feel like with hair, you have to stay up to date with things, so I feel like the aesthetic environment also needs to be up-to-date," Smith said.
Kayla Hardin, another third semester cosmetology student, said people will take the school more seriously with the new salon.
"I think people will feel more comfortable getting their hair done there because they'll think it's a more professional environment," Hardin said.
Hardin also said the new salon will provide clients with quicker visits.
"I think we'll get more clients in and out quicker because we're going to have 10 shampoo bowls versus the two we have right now," Hardin said. "There won't be any lines."
The targeted completion date for the renovation is before August 26th — the day fall semester begins. Be on the lookout for these changes and more to the cosmetology department coming in the future.
---
Interested in studying cosmetology at MCC? Visit //mclennan.edu/cosmetology. Students may earn certificates in Cosmetology, Cosmetology Instructor or Esthetician Specialist.
---
The general public is invited to take advantage of the services offered by the MCC School of Cosmetology including manicure/pedicure, and haircuts. To schedule an appointment, call 254-299-8701. A full list of services and prices is available here: http://www.mclennan.edu/cosmetology/docs/CosmetologyMenu2017_V2.pdf
---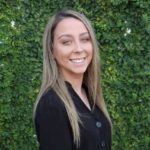 Mandie Meier is a student journalist at the University of Texas at Austin. She has worked at ORANGE Magazine and Afterglow ATX in the past. She mainly covers music, but also has reported on the food and drink section of ORANGE Magazine. She served as a marketing and communications intern at McLennan Community College this summer.
The Act Locally Waco blog publishes posts with a connection to these aspirations for Waco. If you are interested in writing for the Act Locally Waco Blog, please email [email protected] for more information.
(Visited 481 times, 1 visits today)