By Rae Jefferson
Communications Director, Family Health Center
On most treatment days, Ever makes popsicle stick puppets of creatures that eat, stomp, and breathe fire on cancer. The characters, with carefully drawn outlines, consist of crayon shading and physical features he remembers well.
He points to a couple crayon dashes on one puppet. "Those are his eyes."
He points to a nearby line. "That's his nose."
Then his little finger moves to a cluster of scribbles an inch away from these facial features. "I just did that for fun."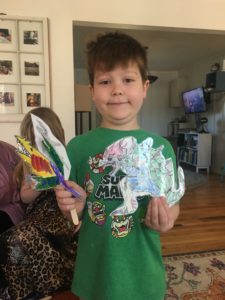 When Ever was three, his mother and father, guided by parental instinct, went to their primary physician at the Martin Luther King Jr. Community Clinic, one of 14 clinics in the Family Health Center network. After a series of tests, Ever was diagnosed with leukemia. He's been undergoing cancer treatment at McLane Children's Hospital – Temple ever since.
It was evident early in his treatment that art would be an important weapon in Ever's fight against cancer. When given the opportunity to draw before treatments, Stefanie and her husband noticed an improvement in their son's ability to cope with the stress of pokes, prods, and strong chemicals used in cancer treatment.
"I feel happy and calm," Ever said.
Most of Ever's drawings consist of monsters and animals to which he assigns special cancer-fighting abilities. His Child Life Specialist recognizes the value of this process and helps him by writing names and powers on the back of each drawing and laminating the creations so Ever can keep them. Now, Ever has a special art supply box waiting for him when he goes in for treatment.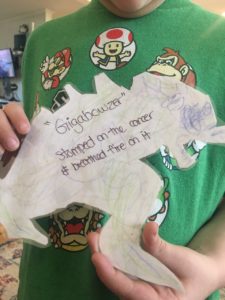 His sisters, who often accompany him to treatments, have also benefitted from the art supplies. It helps pass time and enables all three of the children to practice creativity.
Stefanie is the project manager of ArtPrenticeship, a creative internship program that teaches high school students how to manage a large-scale mural project from concept to completion. These students work alongside local artists to pitch and design murals to clients around Waco. This summer, one of two ArtPrenticeship teams painted a mural titled "The Color of Health" on the side of MLK Community Clinic – the very clinic in which Stefanie's children, including Ever, receive primary care.
Stefanie said the decision to paint MLK Community Clinic was an easy one for ArtPrenticeship program leaders to make. Although clinic staff at MLK Clinic don't treat Ever for cancer, they remain sensitive to how they can make visits more enjoyable for a child battling medical trauma from enduring years of unpleasant procedures.
"He processes these things through art no matter where he goes," Stefanie said. "His providers, whether at MLK or McLane, they've always immediately clued into that. All of our doctors have received pictures that he's made."
Apart from the personal connection, Stefanie said MLK Clinic was the right choice because it exposed the high school-aged apprentices to conversations about health and wellness in Waco. Professional artists participating as program leaders and teachers also benefitted.
"They are creatives and self-employed," Stefanie said. "They didn't know some of the services FHC provides for people without insurance."
---
Join Family Health Center, Creative Waco, and ArtPrenticeship for an upcoming celebration of art and health. Movie at the Mural is from 5:30-8 p.m. this Friday, Nov. 22, at Martin Luther King Jr. Community Clinic. The free event will begin with a plaque unveiling at the mural, and at 6 p.m. will segue into an outdoor screening of "Paul Blart: Mall Cop" with popcorn, cookies, and a hot cocoa station.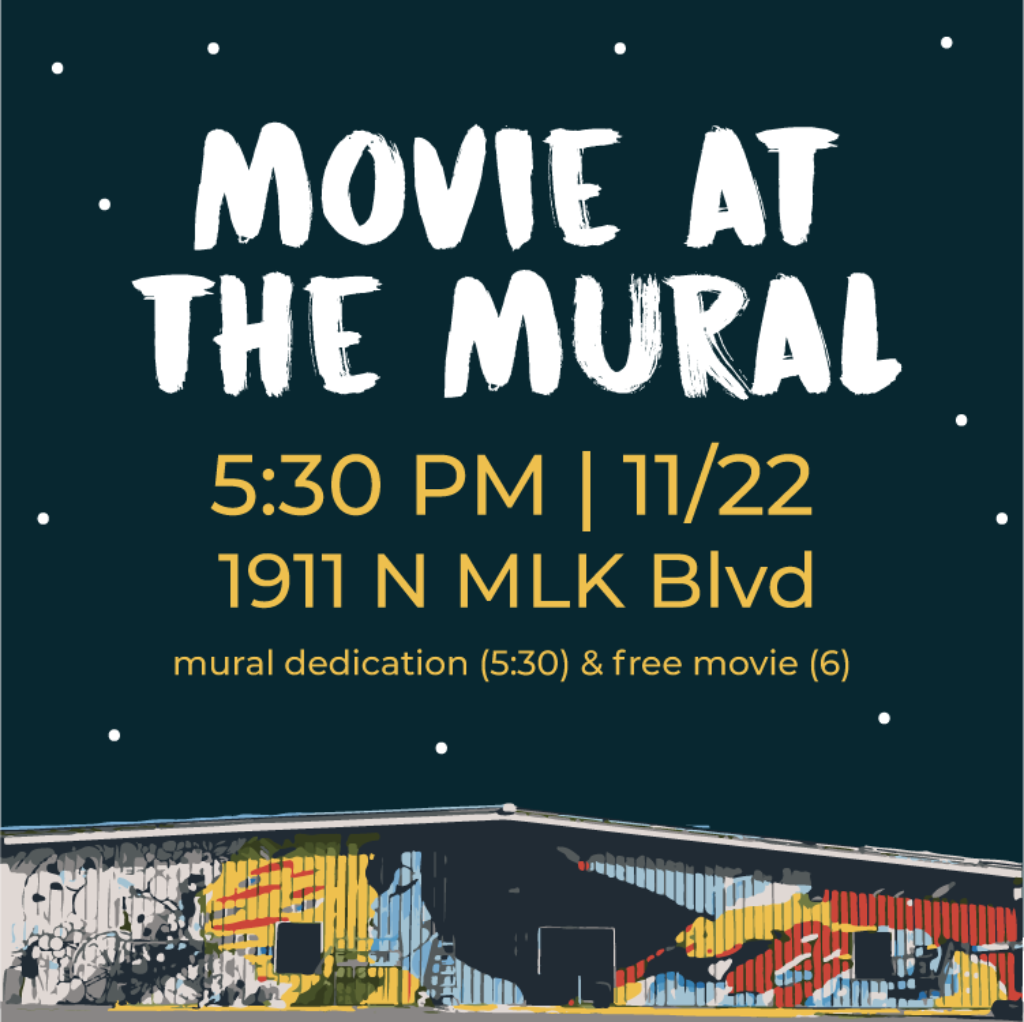 ---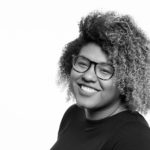 Rae Jefferson is a creative, Netflix binger, and marketing professional, in that order. Originally from Houston, she stuck around Waco after graduating from Baylor University with a B.A. in Journalism, PR, & New Media and a minor in Film & Digital Media. Now she's the Communications Director at Family Health Center, where she gets to spend each day serving Waco. When she's not working, find her at home snuggled up with her dog-daughter, Charlie, watching "The Office" for the hundredth time.
The Act Locally Waco blog publishes posts with a connection to these aspirations for Waco. If you are interested in writing for the Act Locally Waco Blog, please email a[email protected]for more information.