The Completion Center at MCC is more than just support — it's a family.
by Stacy Burger
College students face many responsibilities throughout their time in college. These can include navigating parenthood, work-life balance and insecurities of finances, housing and food.
The Completion Center at McLennan Community College is free to all MCC students to help them reach their full potential. Success coaches help students develop a balance between academics and the outside circumstances in their life.
"They want to see you succeed in school," MCC student Alexis Escobar said. "That's the ultimate goal. But if they notice you're having troubles in your personal life they want to take care of that, as well."
Each success coach has an area of emphasis. Some specialize in coaching single parents or first-generation college students, while others coach students with financial pressures or general academic struggles.
"We help students be their genuine self," success coach Starlen Roddy said. "Everything we do here is centered around the student whole-heartedly."
A lot of times, students struggle with understanding the idea behind spending thousands of dollars on a college education, when they could be working and making money instead. The Completion Center combats those thoughts to help students understand their purpose.
"Everybody here is trying to get students in the right mindset of, 'You're here for a reason and you need to finish it out,' " MCC student LJ Curtis said.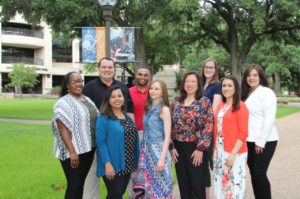 Success coaches, who meet with multiple students a day, say students leave the Completion Center feeling proud of their purpose and more confident in their skills.
"They definitely changed my mindset about school in general," Curtis said. "They've just helped me understand why I'm here."
Following their time at the Completion Center, students come back with success stories due to the support they received from coaches.
"After meeting with a success coach, students come back and tell us stories about how, not only did they survive the semester, but they're looking forward to graduating and being able to tell their kids how they overcame certain things," Roddy said.
It isn't just a place to get help with academics. It is a place filled with coaches that want each student to succeed, be happy and fulfill their purpose. Coaches also connect students with resources available to them across campus and in the community.
For instance, all MCC students have free access to tutoring and the campus counseling center. Paulanne's Pantry also provides food free of charge to students, and students may apply for emergency grants of up to $250 from the MCC Foundation.
"It became like a family to me," Escobar said.
Success coaches also encourage students to stop by the Completion Center even if they don't know exactly what they want to do next.
"If you don't know your goals let us walk with you in order to help you get there," Roddy said. "Give us the opportunity to not only assist, but to welcome you with open arms."
---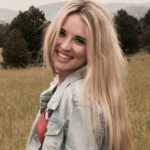 Stacy Burger is a Marketing and Communications Intern at McLennan Community College. She is a senior at Baylor University studying Marketing & Public Relations and hopes to work in sports or entertainment. As a Colorado native, she enjoys all things outdoors.