Continuing Education at McLennan Community College plays a special role in Waco
By Phillip Ericksen
The program is committed to the idea that a community benefits from learning experiences. Its mission, posted on its website, puts it best: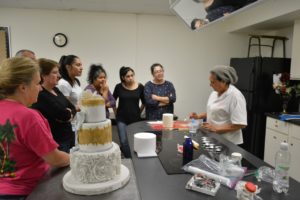 "It is our mission to provide educational opportunities and lifelong learning experiences to enhance, promote, and develop a higher quality of life for our community. Continuing Education boasts an impressive group of instructors, who are professionals in their fields, and a wide array of course offerings that include community programs, corporate training, and health and human services."
The slate of courses offered to the public this spring includes some classic offerings alongside a few exciting, new classes.
Have you ever wanted to bake bread, or upgrade your homemade pizza night? Or how about learn yoga workouts, or improve your short game on the golf course? Now is the time to do so.
If you're looking to work your way up in the business world, courses in human resource management or essential programs like Microsoft Office and the Adobe Creative Cloud can boost your skillset and make your resume stand out.
The Continuing Education staff has also highlighted a few new courses this spring.
The Truth About Race: This course, in partnership with the Community Race Relations Coalition, will explore the origins of racism and prejudice, how people learn racism, and how to effect change.
Networking for Professionals: This course on networking etiquette for professionals and business owners will teach you how to make the most of any networking event.
A Taste of West Africa: This new culinary course will introduce food enthusiasts to West African traditions and techniques that influence Southern recipes through spice blending and sauce making.
Another exciting offering within Continuing Education is MCC Kids College, which offers camps this summer, June through August. Camps fall under the categories of Music & Dance, Sports, Lifelong Learning, and more.
For example, new STEM (Science, Technology, Engineering, Mathematics) courses for kids will be offered through a partnership with Maker's Edge Makerspace, a community workshop and studio on Austin Avenue. These courses will give students hands-on experience with building new things and learning in the process.
And at the end of February, Continuing Education is partnering with an organization called Making Awesome Things Happen for an entrepreneurship course aimed for middle school students. The Saturday course will teach financial literacy and the processes of starting a business, from creating a budget to selling a product.
The course concludes with a mini-business plan and a "Shark Tank"-style pitch.
The Continuing Education program tends to mainly attract retired people with a little extra time on their hands, but instructors still see different ages across the board. All are encouraged to visit www.mccandyou.com to find the right courses based on their interests and schedules. Those interested can also call the office at 254-299-8888 or email [email protected].
---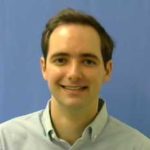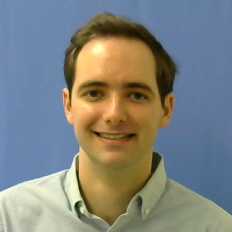 Phillip Ericksen is the marketing and communications specialist at McLennan Community College. For about four years, he was a journalist at the Waco Tribune-Herald covering higher education and local government. He enjoys following the news, reading books and drinking coffee. As a San Antonio native, he is an avid fan of Mexican food and the Spurs basketball team. He holds a bachelor's degree in journalism from Baylor University.  He can be reached at [email protected].
The Act Locally Waco blog publishes posts with a connection to these aspirations for Waco. If you are interested in writing for the Act Locally Waco Blog, please email [email protected] for more information.
(Visited 258 times, 1 visits today)