Waco Low Income Healthcare Resources Guide
By Sai Sagireddy
I sit down today with a smile on my face, writing this story after ten-weeks of scrupulous research, calls, emailing, outreach, and one completed medical guide.
I must be honest. In the first few weeks, I didn't think I could've taken on a project of this size. I was frequently drowning under waves of information. I didn't know how to present what I had. I didn't know how to continue. More often than not, I felt an urge to close my pen, shut down my laptop, and walk away. But one thing kept me going:
The thought of a disadvantaged person opening a medical guide in Waco, TX, and finding the specific healthcare service they require – free of cost.
This is the goal of the Waco Low-Income Healthcare Resources Guide.
The Start
Back in May, after committing to Baylor, I needed a medical insurance plan.
(For 15 years, I've lived in Trinidad & Tobago. Here, general healthcare is free – both for residents and foreigners. So health insurance wasn't necessary).
In the US, medical costs surprised me. How can low-income families afford this? What are the resources available to them? To me, answers to these questions are so essential, especially with the COVID-19 pandemic.
From that day, I worked to comprehend the US healthcare system. I grew to understand the populations within Waco and how they receive care. Many programs cater to disadvantaged Waco residents. However, no resources are available to connect these populations to the plans, so services are potentially being under-used. I wanted to find a way to bring about awareness – a critical factor in effecting change.
Setting the Stone in Place
I brought up my thoughts with a mentor of mine: Cyrus Buckman, Stanford School of Medicine Class of 2024. He motivated me to work on improving healthcare accessibility in Waco.
A few days later, by chance, I met Ethan Lowder, WashU Class of 2022. He is the president of Heart for the Homeless, a non-profit that aims to improve the health of the homeless through primary care and knowledge. Ethan educated me further on the lifestyle and needs of disadvantaged populations. He told me about his group's resources project and the healthcare guide for St. Louis, MO.
His expertise showed me that a healthcare resources guide detailing healthcare resources in Waco. Especially so with over twenty-nine percent of the city currently living under the federal poverty line. Upon further conversation, Ethan agreed to mentor me as I author the guide.
The Work
Over seven weeks, I've obtained data on healthcare institutions and programs catered for low-income Waco families. For two weeks after that, I've used the information gathered to "binge-write" the book.
The project also has contributions from several independent-collaborators. Juan Marinangeli translated the guide into Spanish. Ava Hunwick worked on the guide's digital design. Sherwin Newton produced the maps. Hannah Payne connected collaborators. Matthew Gopaulchan proof-read the guide and worked on the glossary.
The Guide
The Waco Low-Income Healthcare Resources Guide contains information on over ninety medical institutions and fifteen healthcare programs that cater to low-income families and disadvantaged individuals within the Waco area. It is designed to be a vital tool for homeless individuals & needy populations directly, organizations focused on serving low-income families, and health & social service professionals.
(The guides were designed in a way for homeless populations to find a specific service within a physical copy, by themselves, easily.)
Moreover, it will help homeless shelter directors to inform individuals about healthcare options, student organizations & non-profit groups focused on service, and prehealth & health groups in the Waco area and beyond.
English:
https://drive.google.com/file/d/1SXG6rArR2JTI0Zi0tllXRJa2wexoSANJ/view?usp=sharing
Spanish:
https://drive.google.com/file/d/1qQyKN22Ry1jYQUl6KRIS7UPwwVbU3Rqi/view?usp=sharing
Funding Needs
While an online guide format is very versatile for health & social service working professionals, it will not do for homeless populations. They need physical copies.
The main focus of this project is to remove barriers to healthcare. And technology can become a barrier. These guides can be used by homeless populations directly. However, with limited computer literacy, a homeless individual within a shelter would be unable to use a digital version. They need physical copies. Moreover, in soup kitchens, physical guides can be easily used by transient members to help populations.
We are currently actively seeking funding partners to print 100 physical copies of the guide. These copies will be placed in homeless shelters, organizations, non-profit groups, and departments in Waco for low-income populations to use. They will not be removed from their home locations. They can be borrowed in-house and then returned. If interested, please contact me directly at [email protected].
My sincerest hope is that this guide will go on to help as many individuals as it possibly can.
Some things I learned
Over the past few weeks, I've learned a lot.
I now promote a collaborative mindset towards everything I do. This guide would not have been the same without the input & feedback from individuals: both collaborators and mentors. Collaborations allow us to combine particular strengths & skill sets to create the best outcome.
Outside of organized events & projects, I've also seen first-hand that creative methods and "outside-the-box" strategies can be successfully used to tackle a problem or need. All it takes is a leap of faith!
I've learned the importance of compassionate mentorship. Dr. Diaz-Espinoza, Associate Director of Baylor's ALD, has been working to gather resources. He introduced me to Mr. Peacock, Assistant Director within Baylor's External Affairs, and Dr. Beverly, SC, for Community Service. Mr. Peacock has been driving outreach efforts and has identified essential city projects the guide can be integrated with. Without this care and time, our distribution efforts may have been much more challenging.
Final thoughts
Reading back over what I have written makes me think: wow, it has been quite a journey.
Going in, I was lost. I didn't know where to begin. What to do. Now, I have authored the Waco Low Income Healthcare Resources Guide, a medical services book that contains comprehensive information about the healthcare services available to the needy within Waco. It acts as a bridge that connects these populations to medical services via independent community-based organizations.
Throughout this journey, I've found a community equally passionate about service. I've gained mentors nationwide who share my goals. I've developed a malleable skillset that I can use within my academics and projects. I'm forever grateful!
This guide's digital edition will soon be available through several online local and regional databases for use. However, we are still actively seeking funding for physical copies.
If you have any questions whatsoever about the project, if you want to get involved in this effort or future project, or if you are a potential financial collaborator, please reach out directly to [email protected].
---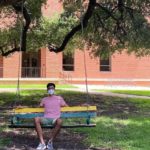 Sai Sagireddy is an incoming freshman at Baylor University. He is part of Baylor's University Scholars Cohort Class of 2024 with concentrations in biology/biochemistry, Spanish, and medical humanities (pre-med). He is passionate about research, global health, healthcare management, health equity & health accessibility. In his free time, he enjoys the company of others, settling down a good book, exercising, hiking, traveling, and exploring the outdoors.
The Act Locally Waco blog publishes posts with a connection to these aspirations for Waco. If you are interested in writing for the Act Locally Waco Blog, please email [email protected] for more information.
(Visited 862 times, 1 visits today)