Ways to Give Back This Holiday Season
There's no better way to spread holiday cheer than volunteering in your local community! Volunteering and donating are a great way to get into the spirit of giving. Read on for some ways you can give back to the Waco community this holiday season.
The Salvation Army Waco
The Salvation Army is famous for its ubiquitous red kettles and bell ringers outside of stores during the holiday season, and this year is no different, despite the challenges of COVID-19. The Red Kettle Campaign is the one of the Salvation Army's biggest fundraising events of the year, and the money collected in the kettles goes directly to programs and services that help people right here in McLennan County. The Salvation Army needs bell ringers until December 24. To pick a date, time, and location to ring, visit www.RegisterToRing.com. To ensure the safety of bell ringers and donors, masks will be required at the kettles and touchless payment options like Apple Pay and Google Pay will be available.
If you'd rather stay at home, you can take the Virtual Red Kettle Challenge right from your couch! Set up your own kettle online, and you'll receive a personalized link to share with friends and family so they can "fill" your kettle. Take the Red Kettle Challenge here.
Volunteers are also needed at the Salvation Army Community Kitchen now through January to serve meals, including the traditional holiday meal on Christmas Day. To help out at the community kitchen, sign up at http://sarmytx.org/volunteerwaco or call 254-756-7271.
The Salvation Army Waco is also hosting the Rescue Christmas Run this year. Sign up for the run at here and run (or walk or bike) for good!
You can also help out by shopping the Salvation Army Toy Registry and making Christmas special for Waco children in need. Take a look at the registry here, then ship or bring toys to The Salvation Army, 4721 W. Waco Dr, Waco, TX 76710.
Lastly, you can donate money directly to the Salvation Army Waco by visiting www.salvationarmywaco.org.
Shepherd's Heart Food Pantry
Help make Christmas a truly joyful holiday for all Waco kids! Shepherd's Heart Food Pantry is hosting their annual "Toys from the Heart" toy drive and need donations to help provide for families in Waco. They need toys of all kinds for kids in grades K-12. For more information, click here or call 254-213-7833. For a list of drop off locations, click here.
Family Abuse Center
Make the holidays bright for survivors of domestic violence and their children! Family Abuse Center is working to make this holiday season feel special and comforting to survivors with their "Holiday Helpless Gift List." They need toys for children and household and personal items for adults. A full list of needed items can be found here. Bring unwrapped items to Family Abuse Center now through December 18. For more information about donating and dropping off, call 254-772-8999.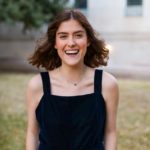 Becca Muncy is an Act Locally intern from Dallas. She is studying professional writing at Baylor University and is completing her senior year.
The Act Locally Waco blog publishes posts with a connection to these aspirations for Waco. If you are interested in writing for the Act Locally Waco Blog, please email [email protected]for more information.