Rachel Pate supports economic development through small businesses
In honor of Black History Month, we are featuring interviews with local Black community leaders. These pieces were written by Baylor University students from the Department of Journalism, Public Relations, and New Media. The students asked questions about what the leaders love about Waco, and we are excited to share their responses with you this month.
By Aston Crosbie
Waco is filled with small businesses trying to stay afloat or expand. Some are family owned and some are simply entrepreneurial endeavors. No matter the case, there are people in the community working to help them increase business and revenue.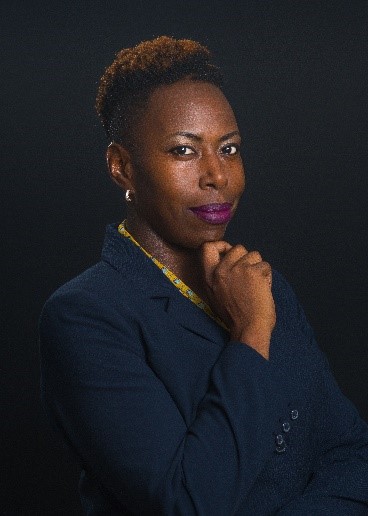 Rachel E. Pate is one of those people. She is vice president of economic development at Cen-Tex African American Chamber of Commerce. Pate attained this position four years ago and saw it as an opportunity to cement a legacy for her and her newborn child. She has been a long-time resident in Waco and has seen the town transition from a quiet little town to a tourist destination.
She focuses on the economic development of small businesses in Greater Waco. She assists in business expansion and growth. Pate hints at the fact that as businesses grow so does Waco.
"We've been waiting for, as residents who have never lived anywhere else, to see our city become vibrant. We want to be a part of that growth and see all the things we have envisioned," Pate said.
She expressed her pride in her roots in Waco, especially on her mother's side. Pate explained how good it feels to watch your hometown grow and flourish. The chamber had visions of what Waco could become, and it is slowly beginning to happen.
Pate encourages young people to get involved through volunteering. It is a great way to get networked within your community. If you don't know where to start, she said you can simply show up to the office at the African American Chamber. They will help you get started and find events for you to help with.
Also, the African American Chamber has a committee called the Chamber Ambassadors. It is open for anyone to join and includes members of the chamber who want to widen the outreach. They also help new members get acquainted with the community and the opportunities available.
"It has reinforced my need to be self-reliant and that would be the same for our organization. . . . You must be dependable for yourself before you can help anybody," Pate said.
With Covid-19 taking over the world, Pate expressed the need for everyone to become independent. There will now be more individual responsibility compared to the days of the past. There are new restrictions and guidelines for their organization and surrounding ones. This makes it harder to operate and do the usual things necessary to run smoothly. The African American Chamber is actively trying to develop a program to help people through these strange times.
The African American Chamber collaborates with other organizations in Waco, including the Cen-Tex Hispanic Chamber of Commerce. These two organizations come together to form an alliance called the Star Bridge. They collaborate on economic development activities, fundraisers, and community events.
Getting involved as much as possible can show you a side of your community that you never knew, Pate said. It can open doors for you in the workplace and in life. Pate encourages people of all ages to get up and learn about their community and get involved.
"Everything depends on you being present in your community," Pate said.
Education, values, and well-being will benefit from you getting involved in your community, she said. Once you get plugged in, you see the bigger picture. It helps you find your niche and your way to insight change.
Aston Crosbie is from Jupiter, Fla., and a junior at Baylor University.
The Act Locally Waco blog publishes posts with a connection to these aspirations for Waco. If you are interested in writing for the Act Locally Waco Blog, please email Ferrell Foster at [email protected].