Hispanic Chamber employee urges Wacoans to get involved
In honor of Black History Month, we are featuring interviews with local Black community leaders. These pieces were written by Baylor University students from the Department of Journalism, Public Relations, and New Media. The students asked questions about what the leaders love about Waco, and we are excited to share their responses with you this month.
By Julia-Rachel Dominguez
Dytrun Thirkill, an accountant at Cen-Tex Hispanic Chamber of Commerce, has lived in Waco since college and never left because he found the community so admirable.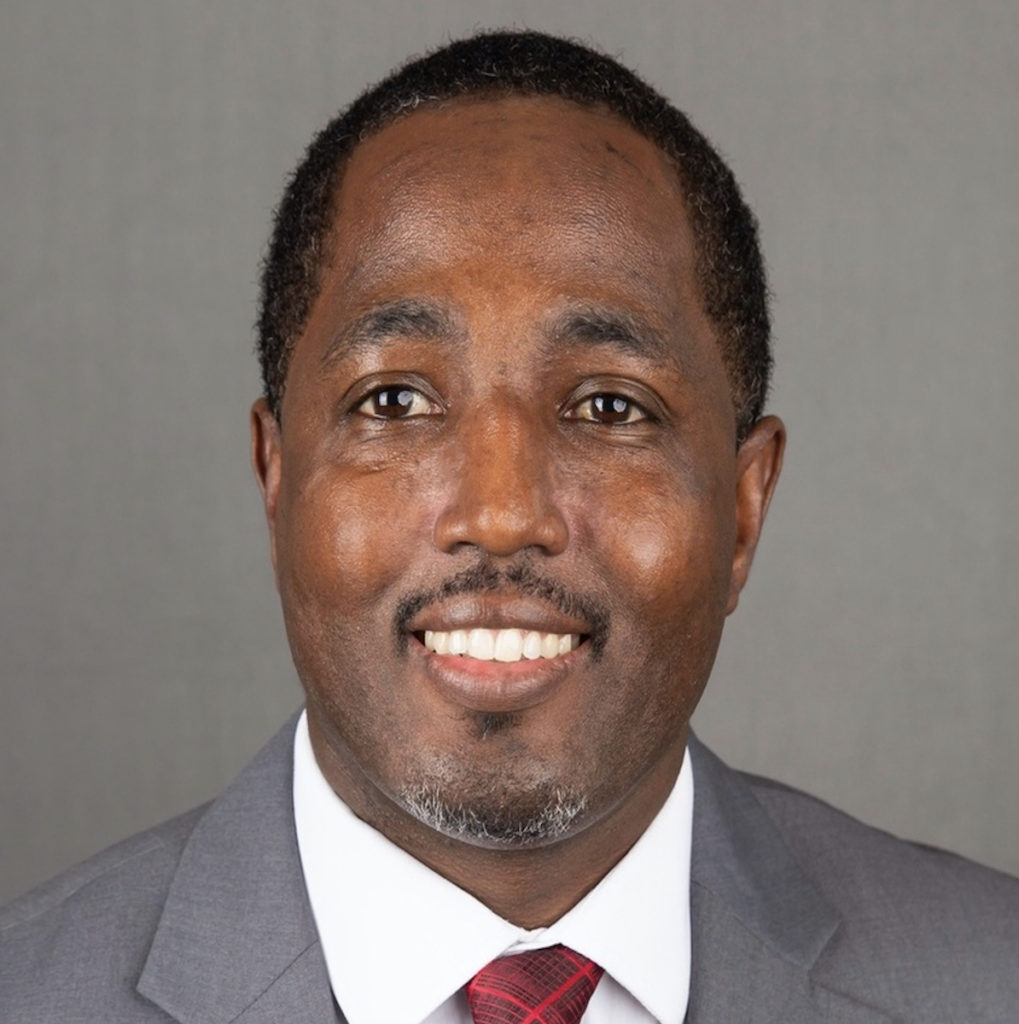 Thirkill was born two hours away in Jacksonville, and attended McLennan Community College in Waco. He studied accounting and got an internship with Cen-Tex Hispanic Chamber. He has now been working there for eight years.
"I enjoy my position a lot because it's what I wanted to do, but also, once I got this position, it opens up more opportunities for me in the future," Thirkill said.
Thirkill is very involved in Waco. He serves on the Economic Opportunities Advancement Corp. Board. According to its website, the EOAC's aim is that "every individual has the opportunity to contribute to the full elimination of poverty."
Thirkill is involved with the United Way Financial Committee, as well. On its website, United Way says its mission is, "focused on strengthening our community and creating opportunity for every resident" by fighting for "the health, education, financial stability, and safety net services of every person in McLennan County."
He also gets involved and is able to help the people of his community through his work at the Hispanic Chamber.
"We host community events such as Christmas Toy Drive, Trunk or Treat, school backpack drives. We have The Floating Mercado, where vendors are able to set up spots to sell their items, and we host job fairs," Thirkill said.
Thirkill isn't just involved because it is part of his job; he says he enjoys going to community events and shopping at local shops to support small businesses in town. There are many things to do in Waco; people just have to look for them.
Thirkill urged college students to enjoy Waco while they are here and begin to get involved, as well, so they can become a part of the community.
"Anyone can get involved. You can start with a chamber. There are like seven different ones. There's community programs, neighborhood programs, and nonprofit ones," Thirkill said. "Also, I would say to try to serve on committees and boards on some of those chambers that you get involved in."
The website, Cen-Tex Hispanic Chamber of Commerce for Waco, has ways to join the chamber, how to contribute to it, and its mission statement.
"My favorite part about Waco is it is not necessarily a small city, but it's big enough that they have things here — things you can do. And also there are resources available to people.There is still a close knit community since the town is smaller, so I enjoy that," Thirkill said.
Waco has been pegged as a developing city and has seen exponential growth over the past years, with a growth rate of around 1.4% each year, according to a KXXV McLennan County article . Thirkill said he sees a bright future for Waco.
"I hope that we just keep going in the direction that we are going so that we can create more opportunities for the people of Waco," Thirkill said.
Julia-Rachel Dominguez is a freshman journalism major on a pre-law track at Baylor University.
The Act Locally Waco blog publishes posts with a connection to these aspirations for Waco. If you are interested in writing for the Act Locally Waco Blog, please email Ferrell Foster at [email protected].