Juneteenth rooted in American and family history — 'free at last'
By Dr. Peaches Henry
I grew up in Palestine, about two hours due east of Waco, where Juneteenth was a huge holiday in the Black community and in my family as well.
Abraham Lincoln's Emancipation Proclamation became effective Jan. 1, 1863, declaring "that all enslaved persons in the Confederate States of America in rebellion and not in Union hands were freed." Yet, it was not until two years later, June 19, 1865, that enslaved people in Texas heard the news of their freedom in Galveston. One year later, the first Juneteenth or Jubilee Day was celebrated. Celebrations continue in Texas and across the nation.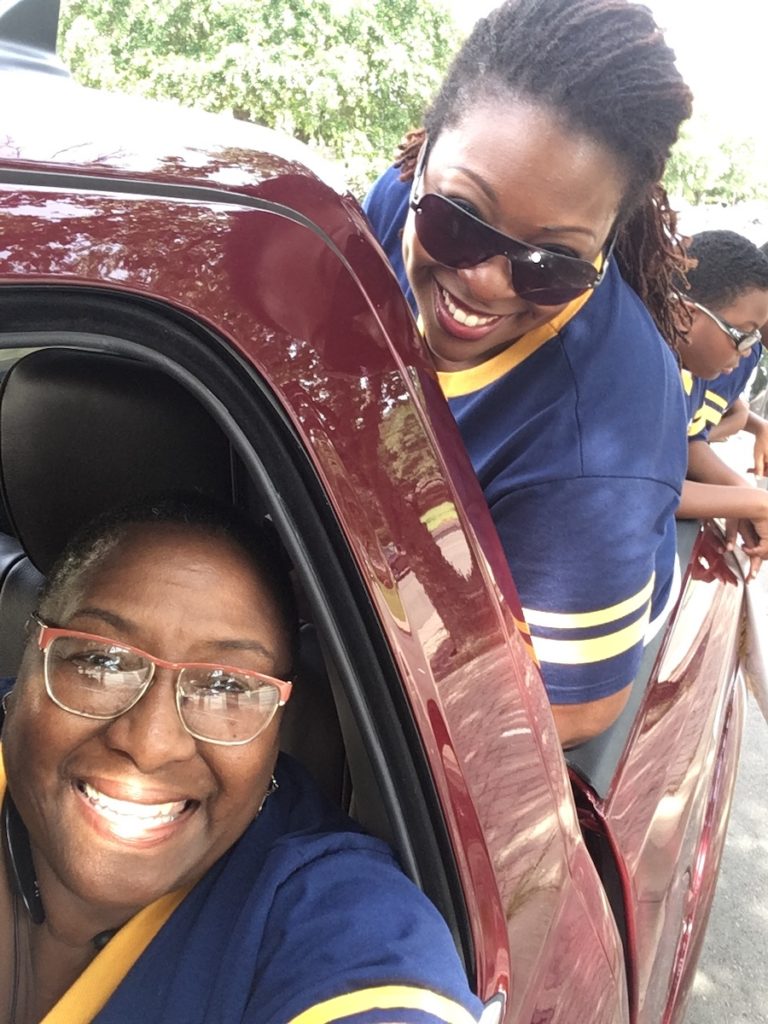 From my earliest days, I remember my family celebrating Juneteenth with a huge family celebration. The birthdays of a great aunt and great uncle sandwiched the holiday falling on June 18 and 20. For years, I thought it was so great that the whole county celebrated Aunt Lila's and Uncle Monroe's birthdays.
My extended family on my mama's side would head out to the country home of Aunt Lila and Uncle Monroe on Juneteenth. Kinfolk from the big cities of Dallas, Fort Worth, and Houston drove in. Grownup cousins who had moved away from Palestine came back to show off their sophistication.
The men would stay up all night barbecuing briskets, ribs, links, and chicken. The women would bring homemade pound cakes, teacakes, sweet potato pies, and peach cobblers along with fried chicken, turnip and collard greens, potato salad, pinto beans, homemade biscuits, and cornbread. Red cream soda and whatever it was that the menfolk had in those brown paper bags out by the pit were the drinks of choice.
The children would go out into the watermelon patch using the "thump" technique to select the ripest and sweetest melons possible. And of course, there was a chocolate birthday cake to mark the birthdays of Aunt Lila and Uncle Monroe. There was always a prayer — over the food, over the family, over the children.
The family spent the day visiting and catching up on everyone's lives. The great-great aunts, great-aunts, and regular aunts made the kids' lives a misery with sloppy, loving kisses and mushy bosom hugs that we endured, because they were followed by nickels and dimes pulled from the knotted corners of handkerchiefs.
Kids roamed the still working farm riding the old horse who pulled my uncle's plow, bothering the chickens in the coup looking for eggs to collect, hiking into the nearby woods, playing baseball with rocks for bases, and grabbing a chicken leg here or a slice of melon there. My big mama and her sister, the birthday girl, circled up under a shade tree (there was no air-conditioning on the farm) with their daughters my mama, her sisters, and first and second cousins, and they traded family gossip (warning us kids away from listening to "grown folk" talk with looks that could freeze Kool-Aid.)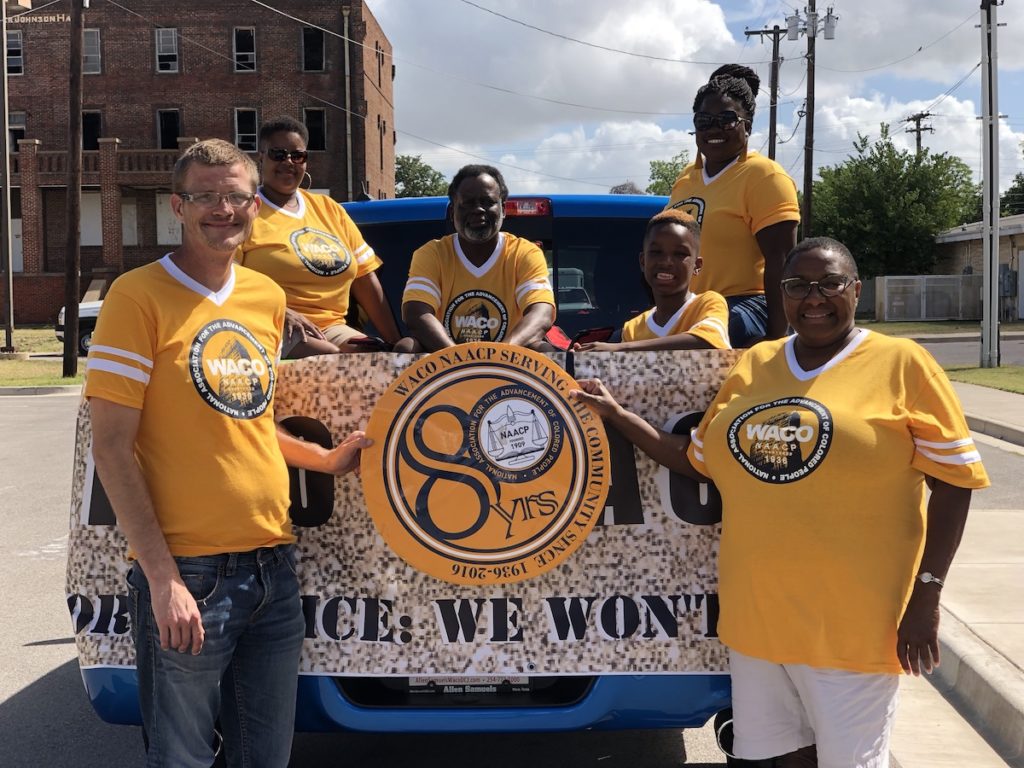 The men gathered under a different shade tree to play dominoes — loud, table hitting, trash-talking dominoes. I thrilled to witness these matches and was delighted when I was given the job of keeping score. I sat between my two favorite uncles (who I learned as an adult were not uncles but second cousins) and kept score like I was scorekeeper for the World Series.
At the end of the day, parents gathered up tired children, wiped as much dirt and food off them as possible, kissed everyone goodbye, and promised to see everyone next Juneteenth ("if the Lord say the same"). On the 20-minute trip back to town (after all, Palestine was the county seat), we three kids would fall asleep to my parents re-hashing all the family gossip my mama had collected. Year after year, I grew up to the predictable rhythms of these Juneteenth celebrations.
Imagine my surprise when I arrived at the University of Texas at Austin to discover that my mostly white classmates had no idea what Juneteenth was or what it celebrated and commemorated. I considered their ignorance their loss and returned to Palestine throughout my undergrad years to celebrate Juneteenth at Aunt Lila's and Uncle Monroe's farm.
I was more forgiving of my grad school classmates. Afterall, they were northerners and not expected to understand Texas culture. I patiently explained Juneteenth to them and invited them to celebrate with me in Central Park.
Somewhere along the way, Juneteenth became a national holiday with African Americans around the country celebrating the day possibly as a result of transplanted Texans marking it. Even communities whose celebrations have diminished over the decades have been revived.
The holiday is now marked with picnics, parades, service projects, and Ms./Mr. Juneteenth pageants. In 2020, Juneteenth was observed with protests for social justice. Wacoans have been celebrating Juneteenth for decades and have revived the holiday in recent years with participation in events steadily increasing.
A measure of the holiday's new status is evident in a feature story on Juneteenth pageants in the The New York Times. The 2020 film, "Miss Juneteenth," directed by Channing Godfrey Peoples, is being re-released in theaters this week. And wonder of wonders, both the United States Senate and the House of Representatives passed legislation making Juneteenth a national holiday; the bill heads to President Biden's desk to be signed into law in time for Juneteenth on Saturday.
At the local level, City Councilwoman Andrea Barefield is working on making Juneteenth a legal city holiday.
Juneteenth gives us a moment to reflect on our ability as a country to course correct as we move toward the promise enshrined in the document of our other Freedom Day that all people "are created equal, that they are endowed by their Creator with certain unalienable Rights, that among these are Life, Liberty and the pursuit of Happiness."
Let us celebrate!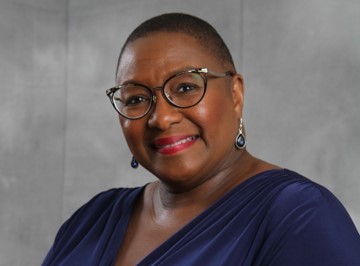 Peaches Henry is president of the Waco NAACP and an English professor at McLennan Community College. She is the proud mother of Corey Henry, who is practicing law in New York. She is currently training her two-year old Juneteenth-born Black lab Samson.
The Act Locally Waco blog publishes posts with a connection to these aspirations for Waco. If you are interested in writing for the Act Locally Waco Blog, please email Ferrell Foster at [email protected].