Waco Transit survey almost over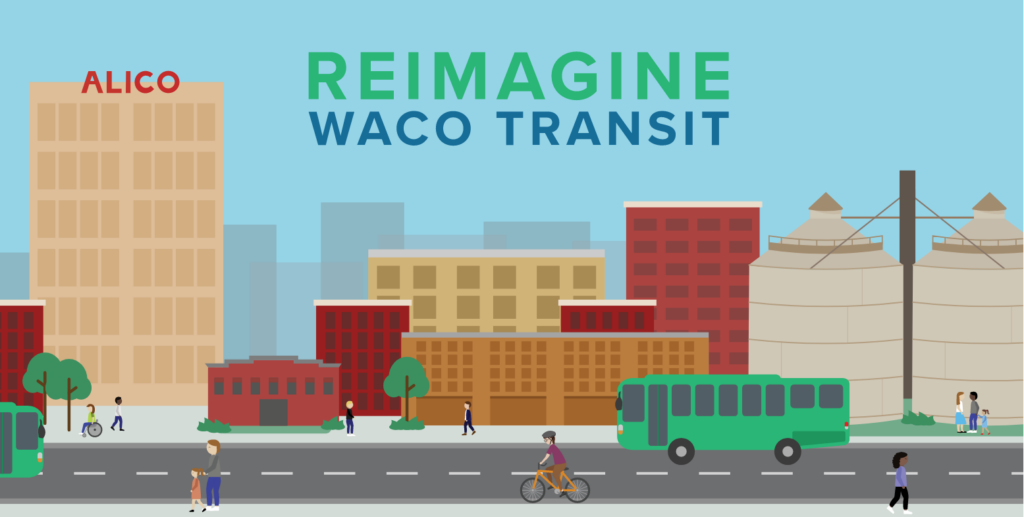 A More Connected Waco
Waco Transit System, the City of Waco, and Waco MPO are Reimagining Waco Transit to better serve your needs. With your help, we can improve connectivity and access for everyone in the community.

The project will involve a comprehensive public engagement process with the goal of fostering respectful and informative dialogue about the community's mobility needs. Check this site for updates and opportunities to share your thoughts throughout the project.

Learn more about this study and take the survey: Reimagine Waco Transit (arcgis.com)
Continue Spreading the Word!
With all the exceptional responses we collected, we are looking for the chance to receive more before we close the survey on January 1, 2022 for the next phase of engagement. Please continue spreading the word with family, friends, and other interested parities in Waco through your networks, social media, and news outlets. The more people we reach, the more accurate our understanding of Waco transportation!
If you have any ideas for how we can reach more people interested in participating in our survey, please respond to this email with suggestions. We are always open to learning about better outreach and looking to improve our methods. The survey can be accessed through our website or this link: https://forms.gle/wPi4mGWqqWRR8eH86
We appreciate your help and look forward to keeping you updated in the future! Your efforts make this project successful!



(Visited 145 times, 1 visits today)