by Ashley Bean Thornton and others…
The Greater Waco Community only has a certain amount of money allocated for transportation related expenses. Our city planners are asking to hear from us about how we would like to see it spent. They have invited us to give our input at a series of public information meetings. In a blog post last week, I shared some of my thoughts about transportation and specifically tried to make the case for having more emphasis on public transportation as a part of the overall transportation plan for our region.
Here are some other voices sharing their reasons for wanting a more robust system of public transportation in the Waco area:
(In a letter to the Editor of the Waco Trib)
I read with interest Ashley Thornton's editorial (May 7) on transportation priorities in Waco, finding it compelling and informed.
As a person who works for an agency that helps older adults, I can affirm with Ashley that we have a public transportation system that is not adequate. Up until 2005, Meals & Wheels had a very busy transportation service which focused on the transit needs of older adults in Waco. However, due to funding shifts our transit program for older adults in the city basically dissolved. We were transporting 249 older adults taking 700 trips per month to clinics, hospitals, doctors' offices, dentist offices, social service agencies, and dialysis centers.
At that time, it was decided by funding sources that the older adults of Waco could utilize the public transportation system or they could qualify for the ADA (physically challenged) vans. Echoing what Ashley reported, this would require older adults who did not qualify for ADA services, to walk to a bus stop, or flag down a bus, ride it to the hub downtown and then change buses to get where they needed to go.
Think about Waco – in a city that doesn't have many sidewalks, this required people who were using canes or walkers, or who have mobility issues to walk on uneven surfaces or in the streets. Also, very few of the bus stops in Waco are covered, which means the older adults are at stops that have no protection from the weather. Would you want your mother waiting at a bus stop for an hour in 100 degree heat?
Navigating the bus system is also confusing for many of our older adults. We do not have signage that gives the bus routes. To Waco Transit's credit, they did send out staff to train our former clients, who requested help, on how to use the bus system. However, I imagine these requests were few in number.
So what did they do without the curb-to-curb service? Many fell back on family and friends to take them where they needed to go. Others, some of whom shouldn't be driving due to vision issues, drive their own cars. Some of our clients were quite capable of riding the Waco bus and have transitioned to that system. However, we still get calls every week from folks wanted to know if we're giving rides again; or we receive a call from an adult child saying that their parent needs transit help because they shouldn't be driving anymore.
I ask that the community lift its voice to say we need a variety of public transit options in Waco and share this need with the Metropolitan Planning District who is/was conducting the meetings on transit needs in Waco. We all have to work together to make Waco a community in which one can age well.
Sincerely, Libby S. Bellinger, Associate Director, Meals & Wheels
(In a response on Facebook to my blog post)
Having a decent, accessible, and reliable public transportation system is so important for any city. Having lived in NYC most of my life, it is something I always took for granted until I moved to Waco. I have many friends who don't drive; they are lifelong New Yorkers, they have never had cause to learn. There are many reasons we should invest in better public transportation: reducing our city's carbon footprint, being a more welcoming and accessible city for people with disabilities, attracting employees from large cities where public transportation is the norm, and providing a means of transportation to our neighbors who simply cannot afford a vehicle. There are multiple health reasons why a person may not drive. I have a friend whose sister had no choice but to move to a larger city with public transportation. Her sister has epilepsy, therefore she cannot drive. This person would have been a huge asset to our community. She has multiple graduate degrees, is a community builder, philanthropic, and just a very cool person. One of the interim ministers at a local congregation a few years ago was blind. She simply could not live here. She obviously worked on Sunday, yet was completely dependent on others for a ride, as busses don't run on Sunday. Most people take health for granted, just as many Wacoans take having a car for granted. What would you do if due to an accident or illnesses you could not drive? Could you get to work? Would you be able to get to the market, medical appointments, place of worship, a friend's house, anywhere?
— Carmen Saenz
 (Another response on Facebook to my blog post) 
And now the voice of a really senior citizen. We need affordable ways for seniors to get where they need to go such as to doctors, labs, therapy, grocery are necessary. It would be nice to have some entertainment venues accessible also. It would be nice to have access to library services. Perhaps we don't contribute to the community from the point of view of many but if we had transportation we maybe could contribute. And, we'd grow older more slowly because of the mental stimulation interaction would provide. And, there is conceivably an undocumented safety issue here. Many seniors continue to drive after it is unsafe because they do not have an alternative.
— Joycie Gifford
 If you agree that Waco needs more Public Transportation, please make your voice heard!   There are two public input sessions remaining where you can speak directly with the representatives from the Metropolitan Planning Organization (MPO). They are : Monday, May 12, 2014 – 6 p.m. at South Waco Community Center, 2815 Speight and Thursday, May 15, 2014 – 12 Noon at Dr. Mae Jackson Development Center, City of Waco, 401 Franklin Ave.
If you cannot attend either of those meetings, you can submit your written comments directly to the MPO, as long as they are received no later than June 15. Suggestions may be submitted by fax at (254) 750-1605, by e-mail to  [email protected] or by mail directed to Christopher Evilia at the following address: Waco Metropolitan Planning Organization, P.O. Box 2570, Waco, Texas 76702-2570.
Also, please consider writing a letter to the Waco Trib to help build up the community engagement around the issue.
Transportation planning is complicated and will involve trade-offs. There is simply not enough money to do everything that everyone would like to do in regard to transportation. Our city planners are asking for our input. If we do not give it to them, how can we expect them to prioritize the things that are important to us?
For more information about the Transportation Plan or the community input process, please visit the website: www.waco-texas.com/cms-mpo .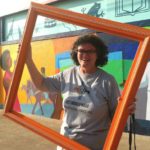 This Act Locally Waco blog post is by Ashley Bean Thornton, the Manager of the www.www.actlocallywaco.org website and the editor of the Friday Update newsletter. The Act Locally Waco blog publishes posts with a connection to these aspirations for Waco. If you are interested in writing for the Act Locally Waco Blog, please email [email protected] for more information.