By: Dr. Peaches Henry
I am relieved that the Llano County (Texas) commissioners kept their library system open and returned banned books to the library shelves. Yet, I am dismayed that Missouri's House voted to cut all funding for libraries in its version of the state's annual budget, because the American Civil Liberties Union, the Missouri Association of School Librarians, and the Missouri Library Association are suing the state over the censorship of some books from school libraries across the state. I do not intend to litigate the practice of banning books here. [To get my view on that, see my 1992 essay "The Struggle for Tolerance: Race and Censorship in Huckleberry Finn."] Instead, during National Library Week (April 23-29), I want to celebrate the Waco McLennan County Library for the profound way it touches the lives of Wacoans.
Our library provides essential services to children, families, individuals, and the community at large. A truly remarkable place, the public library provides safe, accessible, one hundred percent free educational resources to everyone. It pools local resources like educational offerings, job training, and computer or internet access and puts them all in one place for use by the whole community. Whether you are a family looking for a fun story time, an immigrant looking for language help, a student working on a History Fair project, a person needing help on their taxes, or a homeless person looking for a place to cool off, you can find them all at the library—a place that has undergone transformation that makes it an altogether different place from the one previous generations enjoyed.
Indeed, the modern public library that serves Waco McLennan County is not your grandparents' library. These days, there is more to the story when it comes to the library which provides services far beyond the traditional task of checking books in and out. Even that has been transformed. Patrons can access ebooks, emagazines, and audiobooks in the CloudLibrary and read them anywhere. They can also check out a mind-boggling range of "Special Items" which include blood pressure kits, sensory backpacks for specials needs children, disc golf kits, discovery boxes, and puppet kits. Special Items educational kits include flash cards, literacy kits for preschoolers, and STEAM kits for upper-elementary children. Among the most prized of the special items are the free family passes to local museums and sites including the Mayborn Museum, Cameron Park Zoo, and the Dr. Pepper Museum to name a few. The library's Special Items collections offer free access to materials that many families cannot afford to purchase.
The library also boasts numerous, varied children's programs aimed all ages. Everything from themed storytimes (money smart, STEAM, or super hero) to painting to a Minecraft and Roblox club to a look behind-the-scenes tour of the library to summer reading programs is available to children. As a member of the Library Commission, I was delighted to judge the library's inaugural Edible Book Festival on April Fool's Day.
In addition to catering to children, the library also offers essential support to adult Wacoans. It maintains partnerships with local entities which deliver needed services. The Heart of Texas Goodwill, for instance, holds computer skills and financial literary classes at the library. The Heart of Texas Workforce Solutions gives free one-on-one job skills training. The library hosts books clubs such as Books & Brew or the Mystery Book Club. It sponsors adult programs such as healthy crock pot cooking, an adult anime and manga club, and free tax preparation not to mention the work of the Genealogy Center.
The modern Waco McLennan County Library is a completely different place from the old Palestine Carnegie Library that I used to walk to as a child. Yet, in the most meaningful way, it remains the same iconic institution that I grew up with. The library is still the community hub that connects people to information, offers essential services and resources, brings people together, encourages lifelong learning, provides safe havens for children and adults, helps build healthy communities, and transports individuals around the world and to other worlds. Like libraries around the state and nation, our local library is an important public institution that we must support and protect now more than ever.
Dr. Peaches Henry is a member of the Waco McLennan County Library Advisory Commission.
by James Karney
When I was a little boy in Bristol, Connecticut, one of my favorite toys was a well-worn set of Lincoln Logs that belonged to my older brothers. I would spend hours building cabins and forts out of the pieces; I can still feel the smooth texture of the logs and green roof slats in my hands. I'd play with the plastic frontiersman and animals creating stories and dialog; occasionally a GI Joe would make an appearance too. Those are great childhood memories, but what do building toys like Lincoln Logs and Legos and blocks have to do with the library?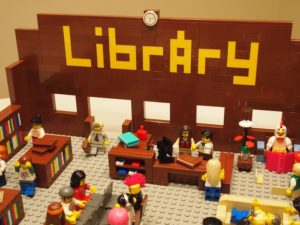 One role of the public library is to be a preschooler's door to learning. As you already know, the library is a place children visit with parents and caregivers to be introduced to books and to begin to develop a love of reading, and learning. Library programs such as storytime help to develop school readiness skills such as listening, paying attention, following directions, and playing with other children. This, like many of the other programs and services of the library, folds into the one of the eight assumptions, of the Greater Waco Education Alliance. Participating in library storytime specifically addresses the first assumption, "Develop learning readiness and social skills before entering school (ages 0–4)." Storytimes for children are a staple of public libraries. At the Waco-McLennan County Library early childhood programming walks with children and parents from infancy with "Baby Time," to "Toddle Time," and then to "Pre-School Storytime." (By the way, after a busy summer, Miss Vivian and Miss Stacy are taking a breather in August. Storytimes will resume the week of September 9th. )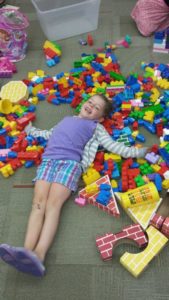 Storytime is certainly an important stepping stone on the path to a love of learning, but at the library we recognize it is not the only stone in the path. In addition to weekly storytimes, the library offers other programming for children. Two programs we started last year have developed loyal and nearly overwhelming followings: a monthly "Lego Lab" for children 6-12, and a "Block Party" for Toddlers and Pre-K. Playing with blocks helps children develop motor, spatial, social and language skills and creative play. These skills are pretty obvious to anyone who has ever watched a toddler play and stack wooden blocks.
Not so obvious are the long-term science, math and problem solving skills being developed. These skills support the third assumption of the Education Alliance, "Master math concepts (ages 9 to 17)." The research makes this connection plain:
• A longitudinal study by Wolfgang, Stannard and Jones found that beginning in the middle school years and onward through high school that there was a positive correlation between pre-school block play and mathematical achievement. (Journal of Research in Childhood Education, v15 n2 p173-80 Spring-Summer 2001)
• A 2009 article by Sarama and Clements explores the benefits of block and Lego play. (American Journal of Play p313-337 Winter 2009). At younger ages, pattern recognition, colors, shapes and counting are central to block and Lego play and with age come more complex skill development.
• For the differently abled, a 2006 study found that therapeutic play using Legos has a positive impact on social skill development of autistic children. (Autism, v10, n4 p317-29 July 2006).
In addition to the STEM (Science, Technology, Engineering and Math) benefits of block and Lego play, there are also language, literacy and social skills being developed. In group play with other children, a child learns about sharing and turn taking.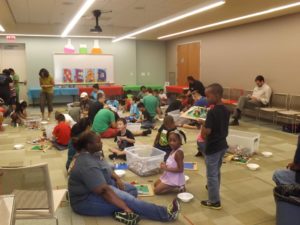 Playing with blocks is a terrific way for parents to bond with their children and to act on their role as a child's first teacher. Children get the most benefit from block play when parents and caregivers get on the floor and play alongside their children taking the opportunity to teach colors and counting, to compare block sizes and shapes, and perhaps most important of all, to share vocabulary with the child. Vocabulary development is a key to learning to read. The more children are exposed to new and different words, the more success they will have in learning to read and developing their reading skills. One of the best investments you can make in your child's education is to spend time with them whether it is reading books, playing with Legos, or just talking with them. Hart and Risley found children's academic successes at ages nine and ten are attributable to the amount of talk they hear from birth to age three. Meaningful Differences in the Everyday Experience of Young American Children. (Brookes Publishing 1995).
The Library's Lego Lab (Saturday) for children and toddler/Pre-K Block Party (Sunday) using Legos and blocks are held monthly. For days and times and to reserve a space for your child, visit the library's online events calendar. The name Lego comes from the Danish phrase leg godt, which means "play well", so come play well at the library and continue to Read, Waco, Read!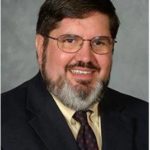 This Act Locally Waco blog post is by James Karney. James has worked in a library since his sophomore year in high school and is the Director of the Waco-McLennan County Library. He enjoys reading biographies, history, and spy/espionage novels. He has been married to the super amazing and talented Anita Karney for 20 years, and their son Jamie will start his junior year of high school this year – yikes! Visit the Library's website, www.wacolibrary.org to explore all of our services, program and resources and "Like Us" on Facebook at, www.facebook.com/WacoLibrary.
If you would like to write a post for the Act Locally Waco blog, please contact Ashley Thornton by email at [email protected] .
By James Karney, Director of the Waco-McLennan County Library
The end of the school year is in sight. Summer is upon us: a time of lemonade, vacation trips, summer camps, and sleeping late. But for far too many children and teens, it's also a time when they close up their books and do not read.
I'd like to challenge the people of Waco this summer to Read, Waco, Read!
Read for fun or read for information.
Read a book, read a magazine, read a newspaper. As long as the topic interests you, you'll enjoy it.
Just as exercise keeps your body physically fit, reading keeps your mind mentally fit.
Parents, grandparents, aunts, uncles, older siblings, caregivers – you have a special charge, read to be an example to the children in your life. If they see you reading, you may find them reading.
A number of academic studies over the past 35 years have found that children who participate in summer reading programs maintain their reading skills, need less reinstruction at the beginning of the school year and perform at a higher level on standardized tests compared to students who do not participate in summer reading programs.  In a recent Op-Ed in the New York Times, Frank Bruni lamented the increasing number of children and teenagers who never read for pleasure – currently 22% of 13 year-olds up from 8% of 13 year-olds just twenty years ago.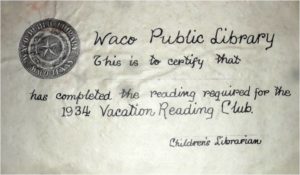 Reading is the key skill that everyone needs to function in society. Reading gives you the ability to communicate, learn, and grow – regardless of your age. For children, it is most important for them to develop the skill and habit of regular reading that they will need for secondary school, post-secondary education and to become lifelong learners and readers.
For nearly 90 years the Waco library has offered a summer reading program for children and in 2014 the Waco-McLennan County Library will offer summer reading clubs for all ages.
Fizz Boom READ! for children
Spark a Reaction for teens and tweens
Literary Elements for adults.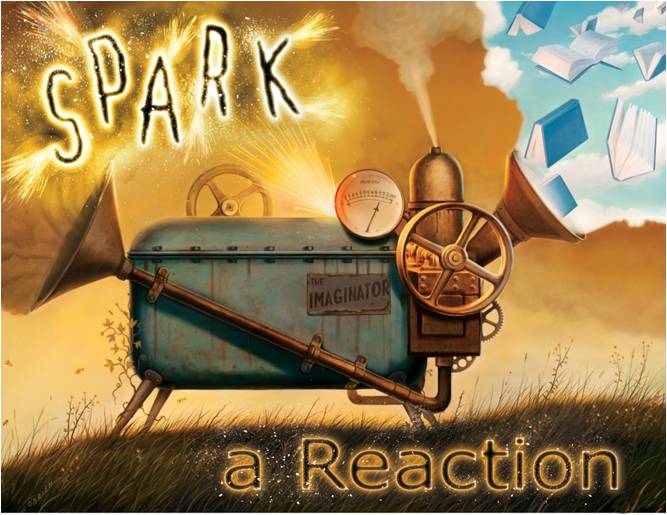 The Children's and Teen/Tween clubs have a science theme that fits into the emphasis being placed on STEM education in schools. Many of the summer programs and activities planned for these age groups have a science or technology component. To learn more about our summer programs visit the library's website at, www.wacolibrary.org
Sign-up for summer reading clubs begins at all libraries on Monday, June 2, and on Saturday, June 7 the Library will host a Family Fun Day from 1-4pm at the Central Library, 1717 Austin Ave. to kick-off our summer programs. Zooniversity will present a live animal program at 1:30pm and there will be fun for all ages including science experiment stations in the courtyard, teens constructing a 5 foot tall paper rollercoaster, snow cones, crafts and face painting.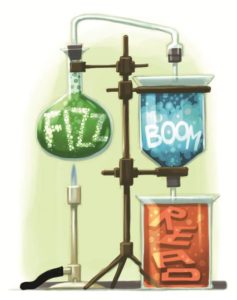 During June and July, support from the Friends of the Library helps provide for weekly Summer Showcase programming programs featuring guest performers at each library:
Tuesday, East Waco at 9:30am and 10:30am
Wednesday, West Waco at 10:30am and 1:30pm
Thursday, Central at 10:30am and 1:30pm
Friday, South Waco at 10:30am and 1:30pm
Family Night programming allows children and parents to attend summer showcase programming in the evening:
Central Library – Tuesdays, June 17, 24 and July 1 at 7pm
West Waco Library – Thursdays, July 10, 17, 24 and 31 at 7pm
The Angel Paws Reading Buddies program returns for another summer and allows children to practice their reading skills by reading to a furry, four-legged friend. These specially trained animal therapy dogs are great listeners who provide encouragement to reluctant and struggling readers while boosting their self-esteem during a 20 minute reading/craft session.  Angel Paws will be at the Central Library on Monday evenings from 6:30-8pm and Wednesday mornings from 10:30am-12:30pm. Contact Vivian Rutherford at 254-750-5952 to schedule a 20 minute session.
For teens and tweens, programs will take place on Tuesday afternoons and Saturday afternoons and will include a variety of hands on science and craft programs. And zombies too!
This past week saw the passing of author and poet Maya Angelou. Of her many, many notable quotes, perhaps my favorite relating to libraries was one during a college commencement address while exhorting the graduates to read voraciously and to never stop learning she stated, "My encouragement to you is to go tomorrow to the library."
This summer come to the library and – Read, Waco, Read!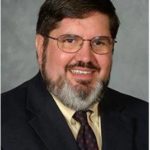 This Act Locally Waco blog post is by James Karney. James has worked in a library since his sophomore year in high school and is the Director of the Waco-McLennan County Library.   He enjoys reading biographies, history, and spy/espionage novels. He has been married to the super amazing and talented Anita Karney for 20 years and their son Jamie will complete his sophomore year of high school on Friday – yikes!
If you would like to write a post for the Act Locally Waco blog, please contact Ashley Thornton by email at [email protected] .