By Ferrell Foster
Fifteen months into my life as a Waco resident, I've discovered something new — local restaurant food inspection scores. It's on the City of Waco website.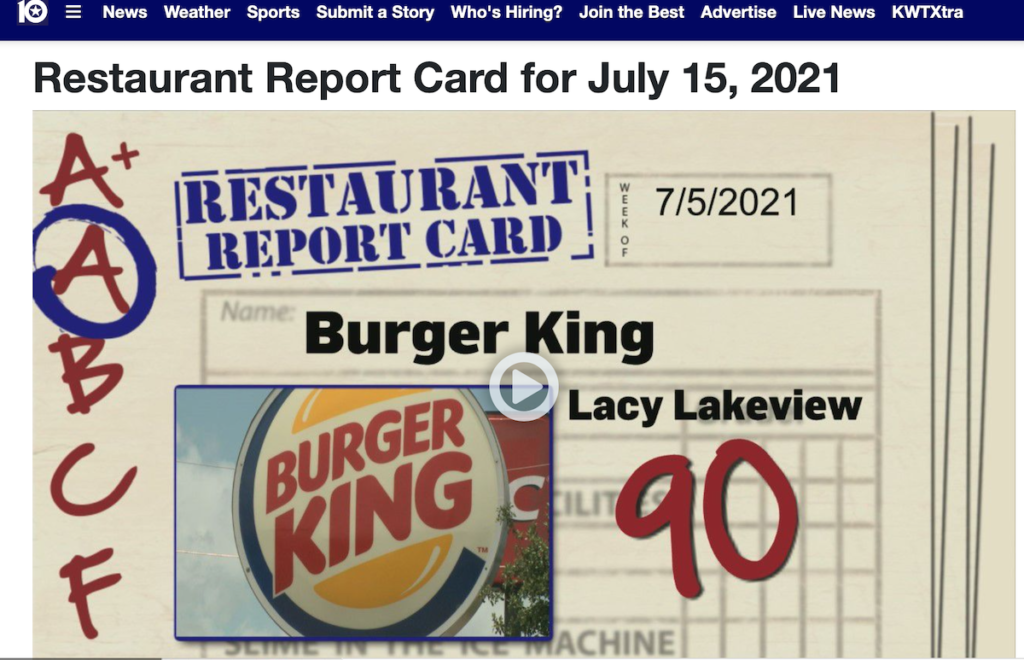 I ran across this when I saw a story about the scores on KWTX channel 10's website. I do not totally understand why the scores in the KWTX report do not match up with scores on the city site for the same restaurant; I suspect it has something to do with the reporting day.
When it comes to restaurant scores, lower is better. On the city site there are many zeros (hooray!) and the vast majority have scores in the single digits (more subdued celebration).
The channel 10 report highlighted two Greater Waco scores of 90. Yikes! And the losers are: Burger King #3714 at 103 East Loop 340 in Lacy Lakeview and Cracker Barrel #166 at 4275 North IH-35 in Lacy Lakeview.
Wouldn't it be nice if restaurants had to to post, in 12-inch lettering on their doors, their most recent score. You're walking up to your favorite place, which has always in the past had a big "0" on its door, to find a "75." Whoa! Better think before you open the door and spend your money. Thoughts: There is a new manager. Last time I was here the mashed potatoes didn't seem right.
Well, restaurants do not have to post their numbers, but we can look them up online, so that's pretty cool. (Of course, some people do not have Internet access, so they are at a disadvantage in getting this info. Inequities are real.)
I liked that channel 10, after outing the bad players, presented this week's Clean Plate Award winner — Mamaka Bowls at 215 South University Parks Dr. in Waco, "which obviously got a perfect food inspection score."
Mamaka's has endless combinations, the TV station reports. "There are specialty ingredients such as almond butter, cacao nibs, coconut shreds, and spirulina, which is basically blue-green algae. Of course, if you like it plain and simple, items like The Mac with mango, strawberry, pineapple, orange juice, topped with the fruit and a little homemade granola could treat your taste buds right."
Publicly posted restaurant inspection scores protect all of us from bad players and helps us find the good ones. There simply is no go way for consumers to know what's going on in the kitchen without such scores. You can get some clues about the cleanliness of a restaurant from how it cares for it's dining area and, especially, its restrooms. (I have a desire to visit a restroom before I order. Sometimes I regret I went after eating.)
Food is important. A big tip of the hat to the many, many restaurants who are working hard to keep it clean. We need to honor them with our dollars. There are options; we don't have to do business with dirty eateries. Of course, I wish they would all earn a zero. That would be better for everyone.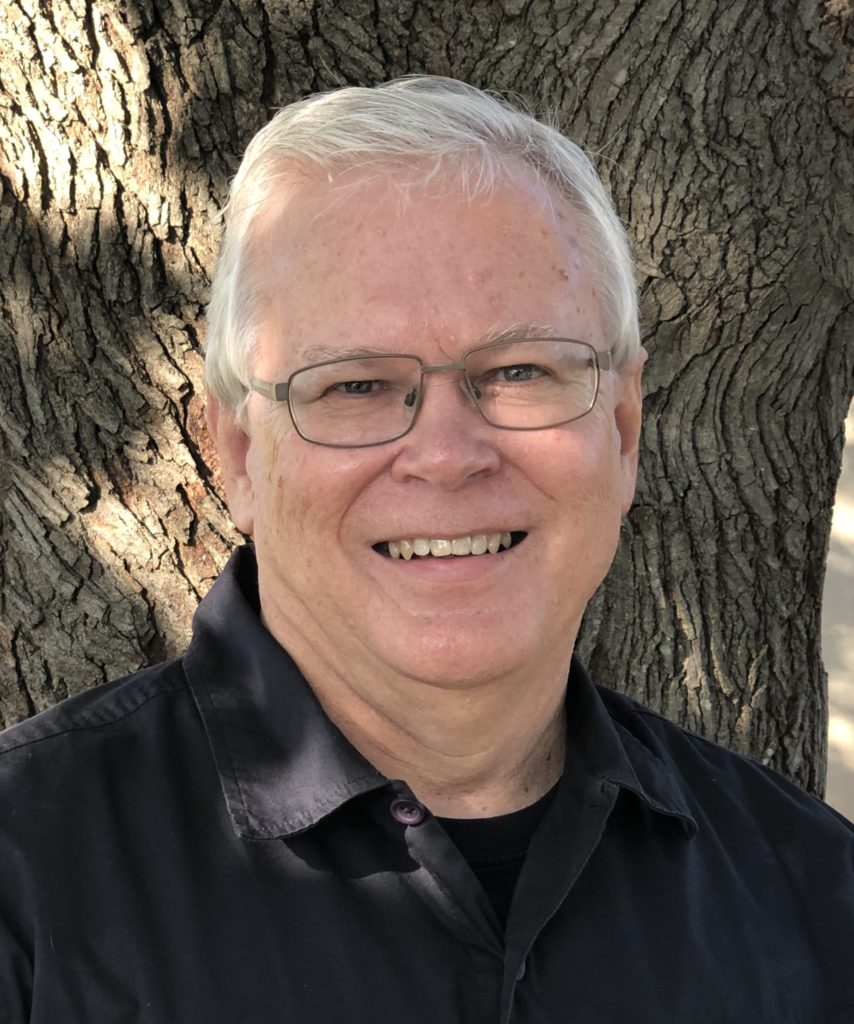 Ferrell Foster is acting executive director of Act Locally Waco and senior content specialist for care and communication with Prosper Waco.
The Act Locally Waco blog publishes posts with a connection to these aspirations for Waco. If you are interested in writing for the Act Locally Waco Blog, please email Ferrell Foster at [email protected].
By Gracie Ozburn
Ke'Sha Lopez, a KWTX News 10 anchor, has been an active member of the Waco community for over 10 years. In an interview, Lopez talks about how she stays involved in the "Heart of Texas."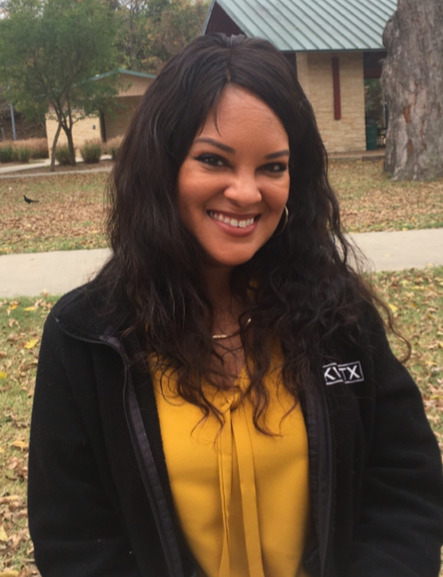 Lopez said she was first influenced to go into journalism by her cousin who had joined his college news team while growing up in Arkansas. This then inspired her to major in radio and television at Arkansas State University, and she started working on the college's news station.
"There were two black anchors at home, and it never registered that I could do television," Lopez said. "It wasn't until my cousin came home … and popped in the VHS of him doing a newscast that I was like, 'I can do that.'"
She had many internships and jobs at stations in Midwest and Southern states, including her first on-air job as a reporter for WKAG-TV in Clarksville, Tenn. Later, she found work in Dallas, which then led to finding a job in Waco.
Something that she discovered instantly when coming to Texas was the love for the state from the community. "The Texas pride is something I've never seen before," Lopez said. "It's strong here."
Lopez has been in the business for almost 20 years. When not reporting, Lopez is working at McLennan Community College teaching a reading and writing course. She started as a substitute teacher because her mom was a teacher and encouraged her to apply. She has since stuck with the teaching path and now teaches a virtual class. It keeps her feeling connected with what is going on in the area and world.
"I feel like I have a different impact on people living here," Lopez said. "Helping my students learn something that will help them move onto the next level, … that's rewarding."
Other ways she stays active is by staying involved in her sorority, Alpha Kappa Alpha. It hosts events and had one recently during the election to rally people and get them excited about voting. Pre-pandemic, her work schedule with the morning news show was always eventful, and she was always doing something with her posting about events and talking to groups of people.
"We were so busy," Lopez said. "We were always out doing something."
During her freetime, Lopez loves exploring the outdoors and discovering Waco. She especially enjoys walking the trails in Cameron Park. Another spot she finds herself at often is Lula Jane's, a coffee and bakery shop on Elm Street.
"I love to just go in and see how people are doing," Lopez said. "There are days where I will just pop in to see what's going on just to still be in touch with the community around here."
Lopez said she has also enjoyed watching Waco grow throughout her 10 years of being here. Even though there is construction taking place in many parts of Waco, she enjoys seeing the end result of the projects.
"It has been really interesting seeing it grow and develop," Lopez said. "Waco has become my home."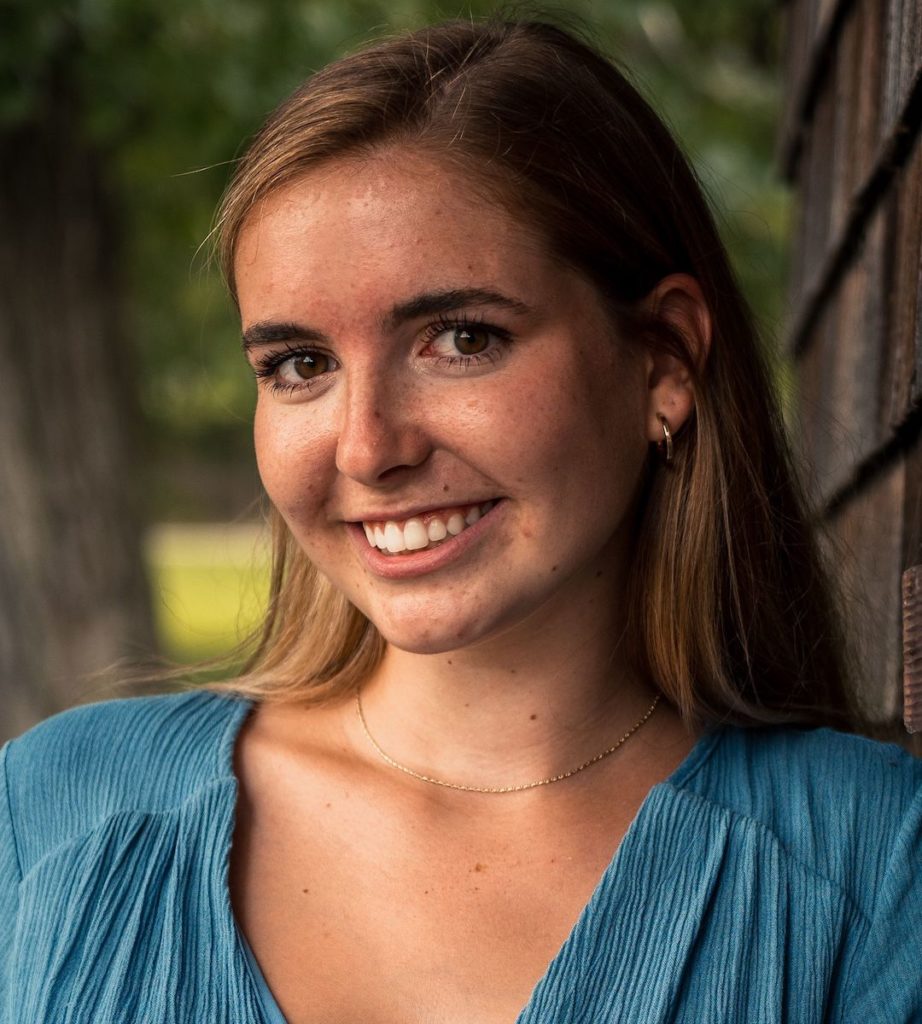 Gracie Ozburn is from a suburb of Chicago and is a sophomore at Baylor University, majoring in journalism.
The Act Locally Waco blog publishes posts with a connection to these aspirations for Waco. If you are interested in writing for the Act Locally Waco Blog, please email Ferrell Foster at [email protected].