By Phil Oliver
Thing One: How to treat a financial windfall in a healthy way
Were that it was just about money—-this concept of financial freedom would be such a breeze! However, when the financial situations become dire, we are ready for help and assistance in creating quick financial solutions to solve a complex set of multi-reason patterns of spending that upset EVERY aspect of our lives…not just financial.
In past blog articles, I have addressed many ways I help clients as a Financial Coach to look authentically at their income and spending and look at the possible resources in our community to help "bridge the gap" toward reaching their main financial goal. I take a much different approach than a Financial Advisor because he looks more for investment opportunities, while I deal more with looking at how to better spend and enrich the relationships in your household with the income you currently have.
So, this article will look at healthy ways I would recommend as a Financial Coach to handle a possible time when a financial windfall is placed in your lap.
For some, it is this season of tax refund, for others it is an inheritance, for others it is a work bonus, or another unexpected cache of cash. Whatever the source, thought and planning will give much more lasting results than quick, random spending.
First, I will go back to my first question in this series:
What is the main financial goal you seek? This is the foundation for all subsequent decisions, sacrifice, budgeting, and celebration.
The second is just as important, but a little more allusive: Why?
This is where the income becomes intentionally targeted on the GOAL, rather than the SPENDING. Money is simply the means to better accomplish what we really want to happen in life and the relationships that drive the real source of our true wants.
Looking at cash windfalls is no different than the budget building process we have already covered. The biggest change is to move from planning for needs (or even temporary wants) to planning for shared dreams and life enriching experiences and events.
This process is easily done during the budget building process. After the Bare Bones Budget is done, then a consideration of wants is added as the income improves. For a windfall, the next step is to come up with household "dreams plan list" that, while unfunded now, can be anticipated, reviewed and considered for any future unexpected income.
Some common categories for households to use to construct a "dreams" list could be:
Buying a House
Starting a business
Education
Moving
Giving
Purchasing A Car (for cash)
Eliminating all debt
An Emergency Fund
Each of these can be part of a long-term dream list that can be intentionally planned for with overage each month, while an additional windfall would simply expedite the opportunity to fund the dream(s).
So, the first step is to get together as a household and "dream". A household brainstorming meeting could easily be part of the regular budgeting process where everyone is given input. Then, use the conversation to make your "dream list" that is added to your budget as an additional page or addendum. You can either make a plan to allocate a percentage of overages and/or windfalls to the listed items,
Which might look like this:
30% to Giving
30% to Eliminating all debt
40% to An Emergency Fund
or to completely fund the list from item one to the next until the money runs out.
Which might look like this:
Giving
Eliminating all debt
An Emergency Fund
Both continue to focus on intentional spending, rather than random and impulsive spending.
Once the list is compiled, the financial aspect can take a back seat to the relational possibilities of looking, anticipating, announcing monthly updates, or even "window shopping" for the things on the "dream" list during the month. That can be just as exciting and rewarding as the actual spending!
I hope you will use these as just the beginning examples of ways of handling a windfall to maximize the current and future impact on your household.
Be Creative and invest in what matters most—-relationships!
Thing Two: Getting Financial Help Locally
We are fortunate in Waco to have so many community resources. I have begun to compile and locate resources here in Waco that can help with Financial Literacy, Money Management, and Personal Financial Counseling.
Here are two of the best starting points for those who are seeking assistance:
Prosper Waco with their "Get Help Locally" page: www.prosperwaco.org/get_help/. — Look currently at Housing (to Buy) and Housing (to Rent). Both of these categories give local agencies that help with financial literacy. More will be added soon!
Call "211" or if your cell phone can't call it, dial 1(877)541-7905. — Ask for resources in McLennan County for "Personal Financial Counseling"
Most current resources are available with links on these sites and I personally know that Prosper Waco will continually and regularly add to their resource page as a direct result of their growing commitment to be a One Stop Shop for resources to enhance life for all residents in the Waco area.
If you have additional resources you would like to recommend, please call or text me directly at 254.744-8328, or Prosper Waco at 254.741-0081 ([email protected] )
Blessings and best wishes for a fulfilling, fantastic financial future!
---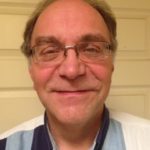 Phil Oliver is a retired educator. He is an independent Financial Coach, active mentor, and community activist. He has spent the last 8 years empowering individuals and families to take charge of their finances through his FLOW system. He is active in many community efforts to grow financial literacy and responsibility including Prosper Waco and Citizens for Responsible Lending. He consults with many local organizations to teach and inspire their efforts to empower clients in personal finances. You can contact him at: [email protected]
The Act Locally Waco blog publishes posts with a connection to these aspirations for Waco. If you are interested in writing for the Act Locally Waco Blog, please email [email protected] for more information.